All components in BOLD are loaned; all components in standard face are owned by me.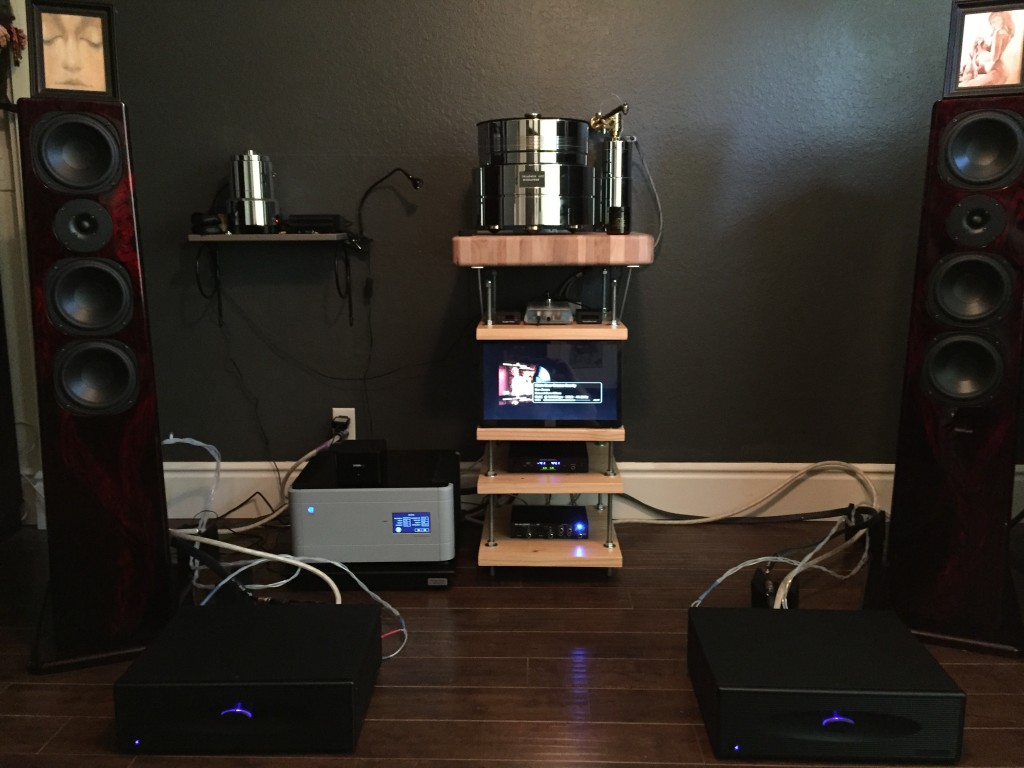 LOUDSPEAKERS
Angel City Audio "Seraphim" in Rosewood, Apogee Acoustics Scintilla. 1 Ohm fully refurbished.
ELECTRONICS 
Spectron Musician III with V-caps/Bybee filters/Premium Fuses, Pro-Ject Phono Box DS+ phono stage.
SOURCES
Digital: Mytek Stereo192 DSD DAC, M-Audio Profire 610 ADC for archiving analog to high resolution PCM.
Software: Custom front end using modified Kodi back-end as a renderer controlled via JRiver Media Center. Bit perfect digital to DAC via Firewire.… Read the full article