Update: Now that Google has announced the Mini and the Max versions of the Google Home, we've updated our comparison to include this new hardware. 
Piece continues below…
It's gotten pretty crowded in the smart speaker market as of late. 
After Amazon created the product category with the Amazon Echo, Google was quick to follow up with its own version, the Google Home. Earlier this year Apple also entered the race with the Apple HomePod. 
But that's not the end of the story. Although each player has its flagship smart speaker, there are now numerous variations of each. Amazon has, amongst others, the mini Echo Dot speaker and the screen equipped Show, while Google has the Mini and Max versions of the Home. 
So which of these three speakers deserve a spot on your mantle? We'll break it down feature-by-feature in a second, but first let's review what smart speakers are and why the three biggest tech companies in the world are making them.
Smart speakers are first and foremost a home for the voice assistants they house. Sure you can control them with a phone to get them to play music like a Bluetooth speaker, but fundamentally they're made to be interacted with through your voice.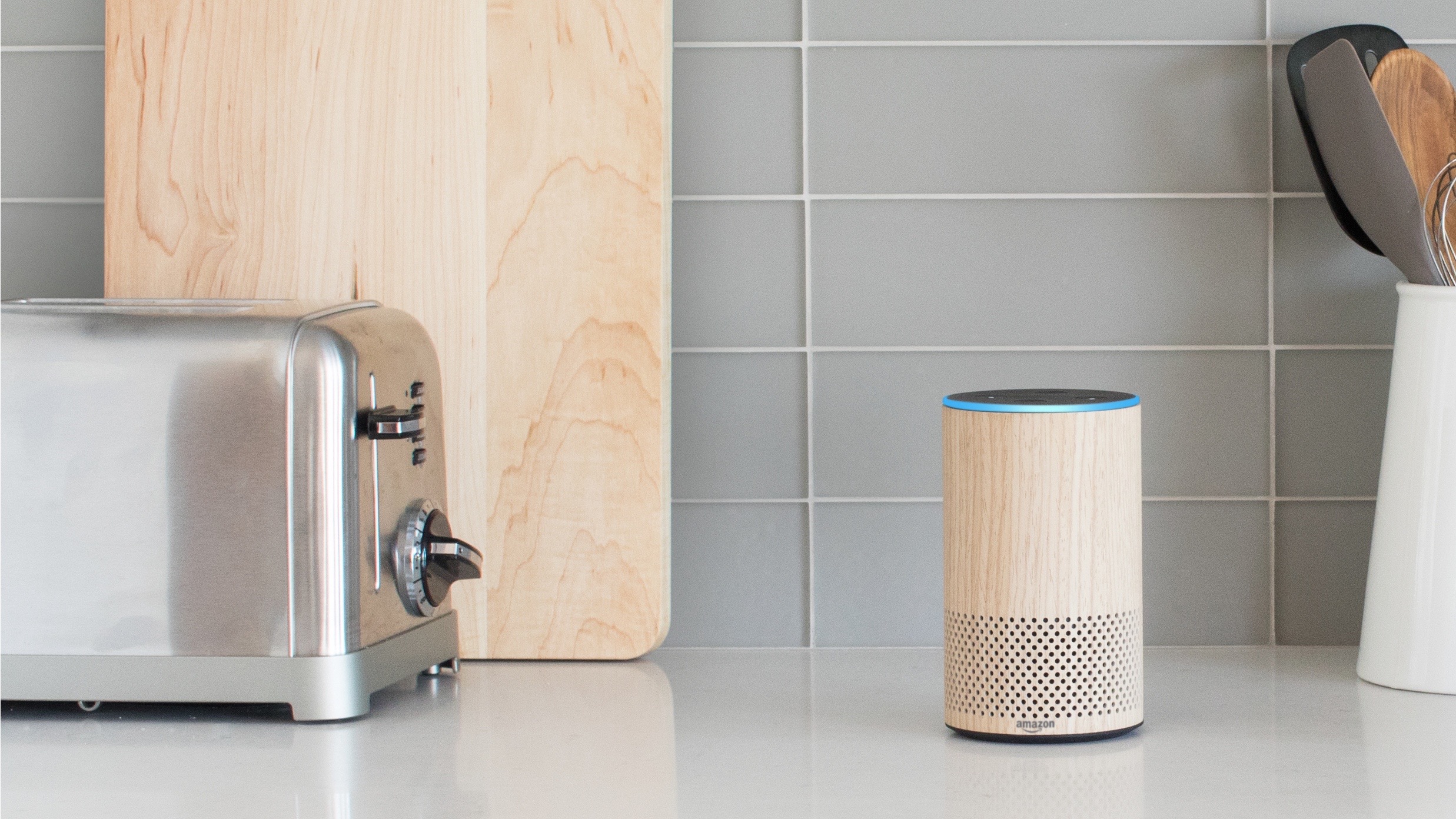 Building Siri, Alexa and the Google Assistant into your household speaker makes a lot of sense. Although it's often embarrassing to start talking to your phone in public, the same social pressures don't exist in the home where you can be as weird as you like with your new robot pal. 
Google established itself with voice automation on phones, but it was Amazon who was the first to build a voice assistant into a static home speaker. Google followed up with Google Home, a smart speaker that made use of the company's own Google Assistant voice technology. And now, two years after the Echo's launch, Apple has entered the fray with the Apple HomePod, an internet connected speaker that establishes Apple's Siri voice assistant in your home.  
Amazon has an early lead, but don't underestimate Google or Apple, which have been steadily developing their voice assistants on mobile for years now.
So which one should you buy? Here's what we think about them so far.
Hardware
Aesthetically speaking, the Google Home and Apple HomePod are very, very similar. They're both air freshener-shaped smart speakers that are bulbous and relatively unobtrusive. 
As of its 2017 refresh, the Amazon Echo is now much more versatile. It's available in fabric, wood, plastic and metallic finishes. The Google Home, meanwhile, is always a fabric and plastic construction, although it offers a multitude of colored bases to allow you to customise the look of your speaker. 
The Echo  comes with a remote in the US, which is interesting when you consider that all of that basic functionality can be accessed by uttering a few words. Still, should you ever find yourself out of Alexa's earshot, having a remote with a built-in microphone will prove handy.
The Apple HomePod, from what we know, will be the middle-child in terms of design. It's going to stand at 7 inches high – making it taller than the Home and shorter than the Echo – but have a bit larger circumference than either. 
As well as the flagships, both Google and Amazon now offer different versions of their smart speaker.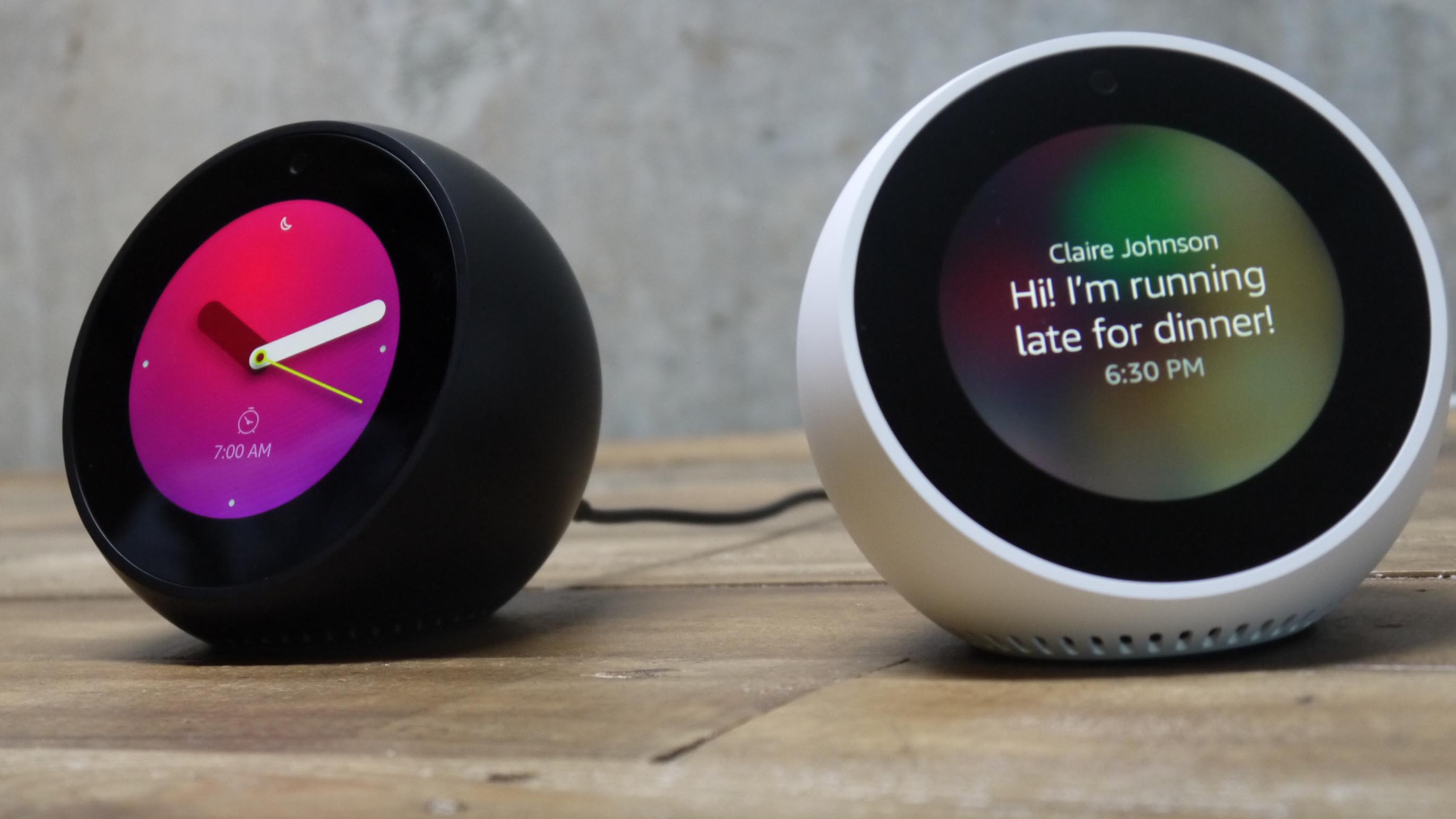 Amazon's lineup is the most varied, ranging from the budget Echo Dot, to the premium Echo Plus. There's also the screen-equipped Echo Show and Echo Spot. Check out a full comparison between them in our Amazon Echo lineup explainer. 
Google's Home lineup has also expanded significantly with the addition of the budget Google Home Mini and premium Google Home Max. The rumors of Google putting out a screen-equipped device have yet to come to pass. 
So which one, you know, actually sounds better? Well, from the hardware specs alone, it sounds like Apple's HomePod will be the real winner. It has a 7-beam forming tweeter array and a hefty subwoofer on its underside. That's compared to the built-in 2.0 inch tweeter and built-in 2.5 inch woofer on the original Amazon Echo, and the 2 inch driver and dual 2 inch passive radiators on the Google Home. 
However, with the addition of the Amazon Echo Plus and Google Home Max the dial could shift significantly.  
In terms of hardware, Apple might win out over the other two but we'll just have to wait until we hear it for ourselves later this year. For now, we'd have to give the hardware crown to the Home for its versatility and sleekness.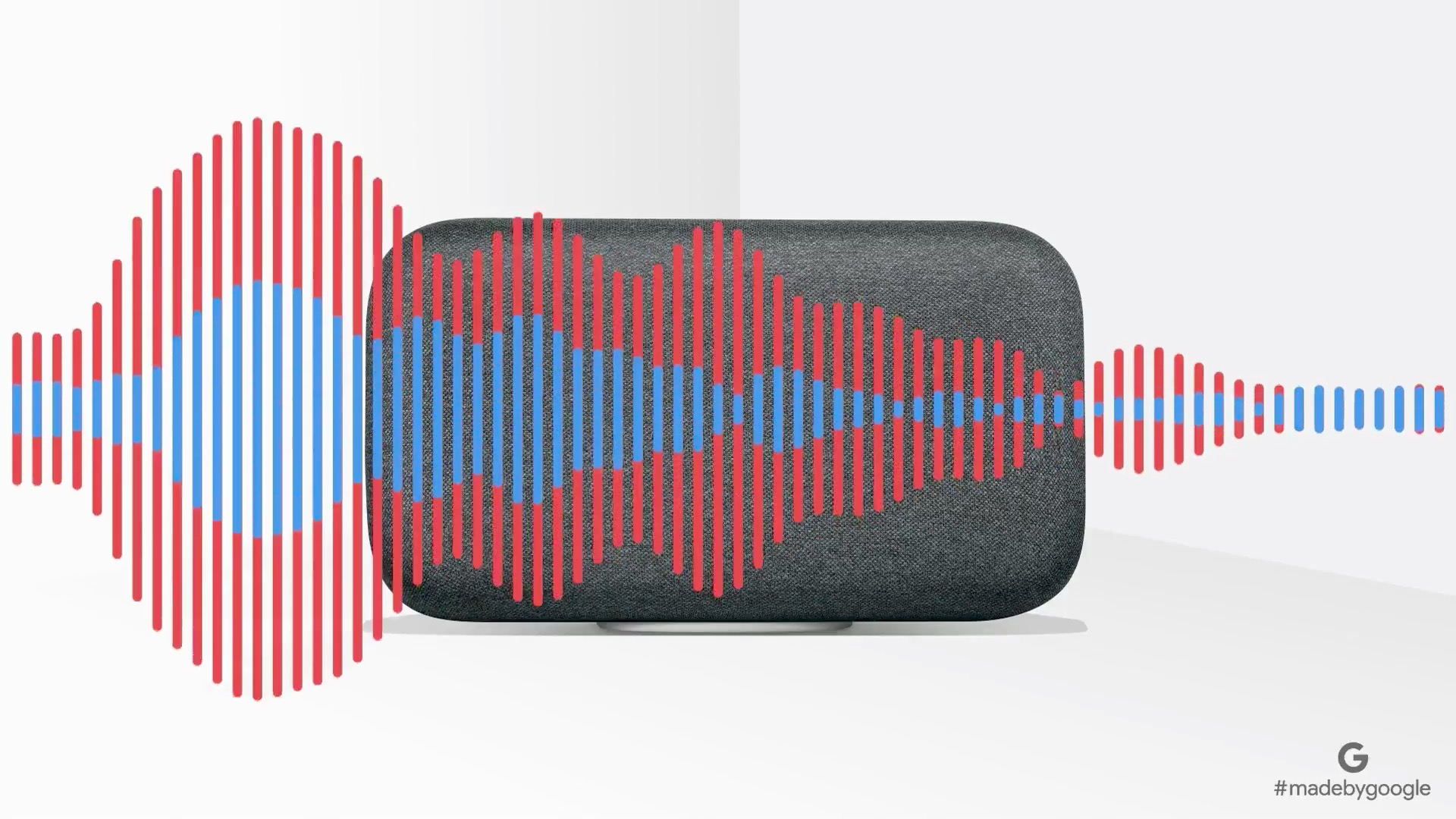 Price
If you want a smart assistant in your home for as cheaply as possible, then the Echo Dot or Google Home Mini are the speakers to go for. Both cost just $50 / £50. 
Stepping up to the standard models of each speaker, the Google Home costs $130 / £130, while the new Amazon Echo costs $99 / £89. The HomePod is the most expensive of the three at $350. 
Finally, the Amazon Echo Plus costs $149 / £139 while the Google Home Max will cost $399. 
So who has the best price? As you can see, Apple's out of the running here, but whether Google or Amazon is on top is a bit of a push. If you're looking for the dead cheapest smart speaker then they're both pretty equal. But if you want a cheap smart speaker that actually plays music at full volume, Amazon looks like it might have the edge.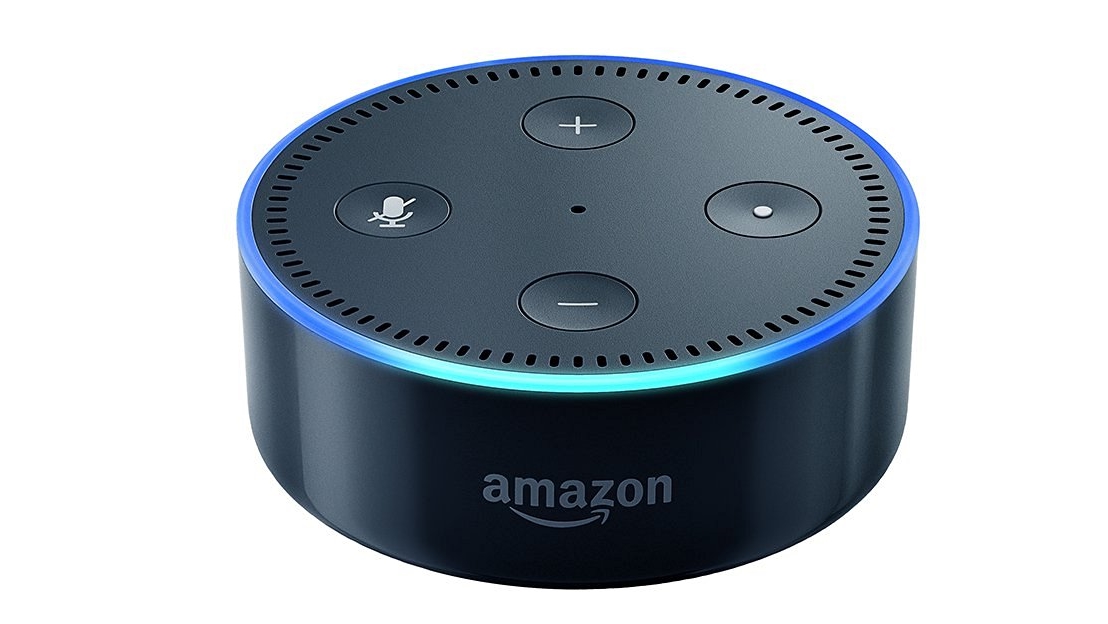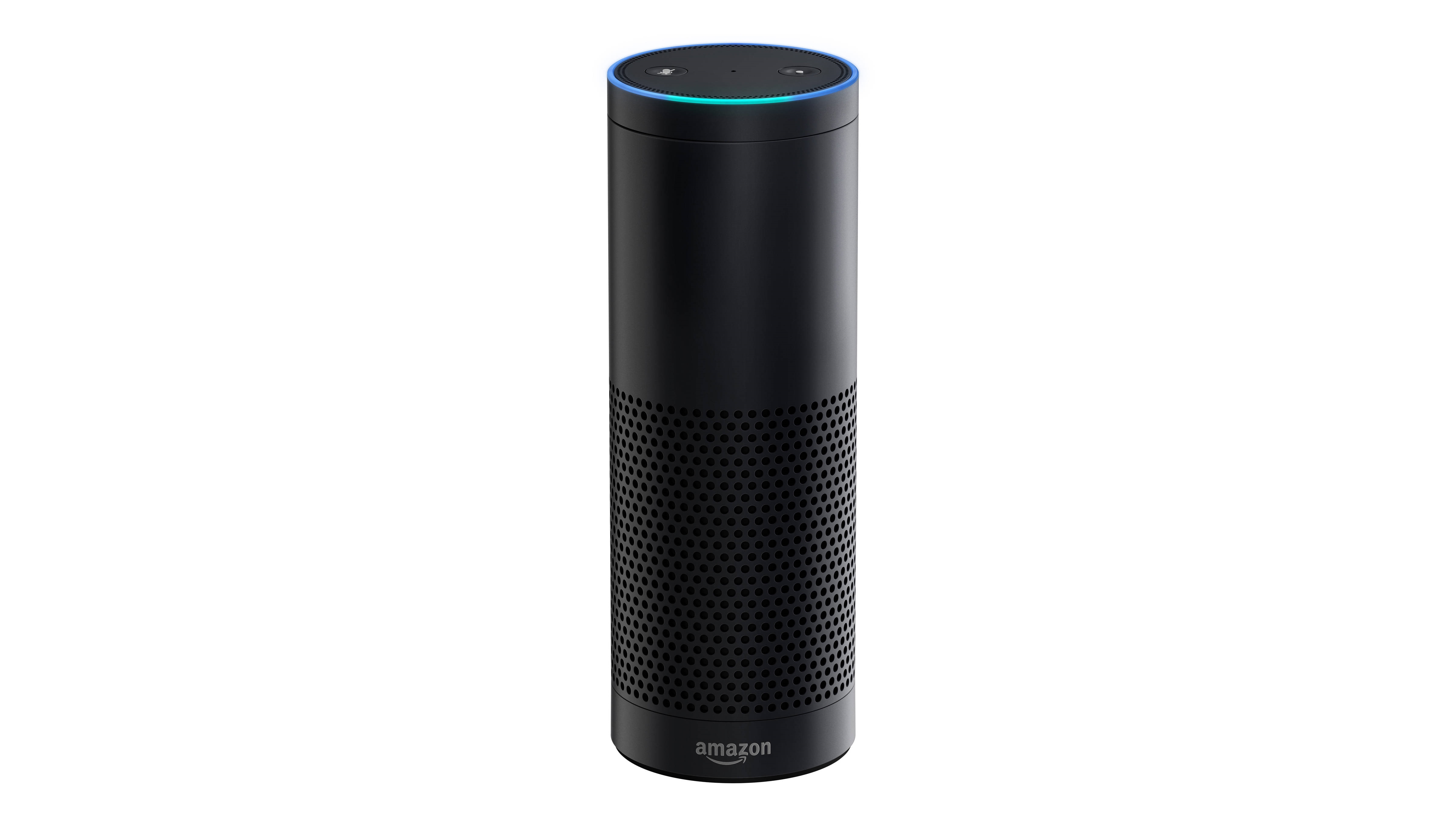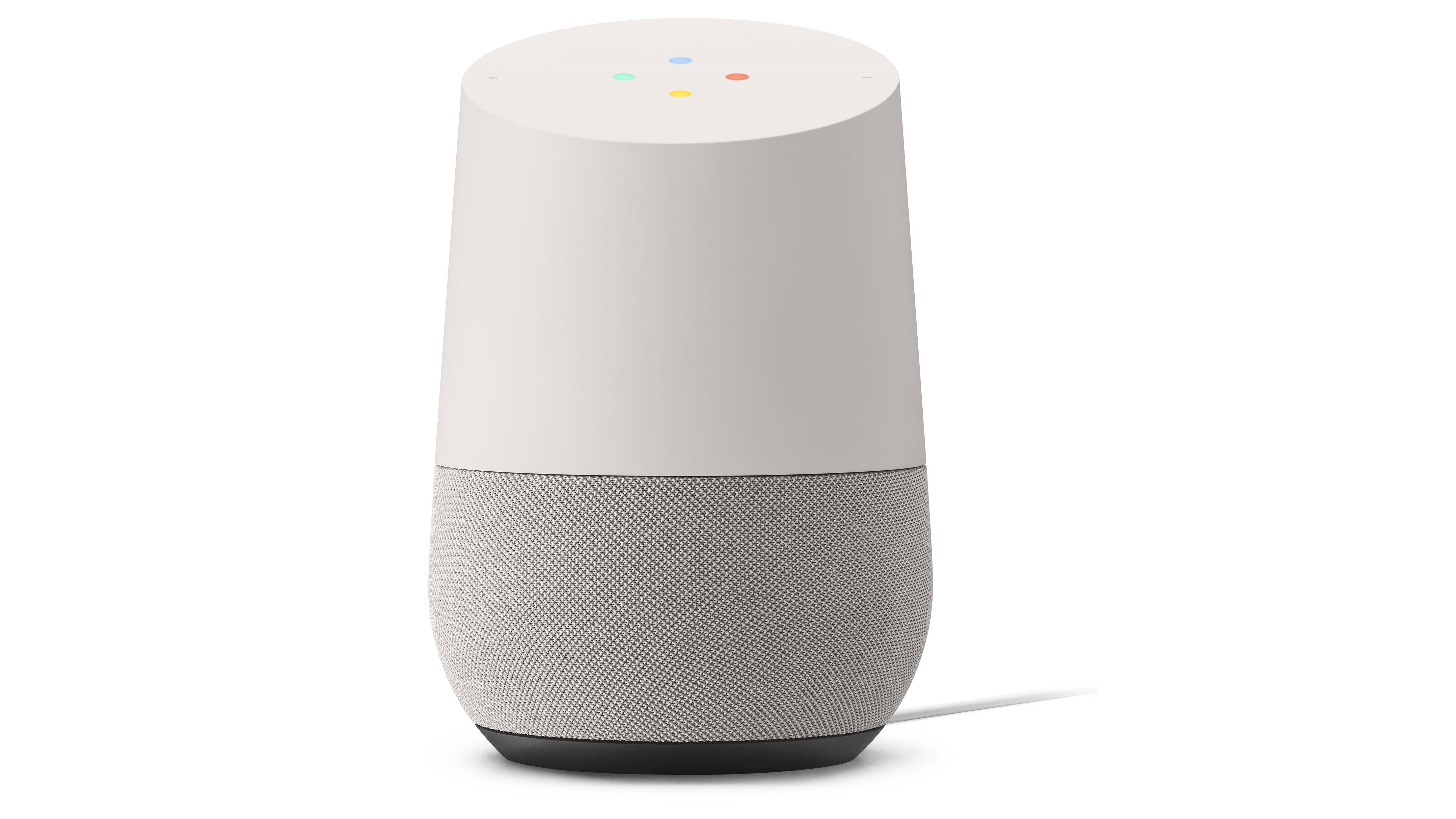 Features
While they seem about the same on paper at this snapshot in time, Google and Apple have the potential to blow Amazon out of the water thanks to the massive library of existing services they have at their disposal. 
Apple has a half-dozen popular devices that we all have in our homes already –including iPods, iPads, MacBooks and iPhones – which means it should have no problem integrating into our lives. Google has tons of software that it could tap into like Gmail, Voice and Docs, but it for some reason hasn't done so yet. 
Let's break it down, feature-by-feature. 
Music and Video playback
Amazon might have Prime Music, but Google not only has its own rival service, Google Play Music, but even offers integration with the Google Cast ecosystem. Both devices support the third-party service Spotify. 
Apple, the relative newcomer, has so far only announced integration with Apple Music.
While there's definitely parity between which software the smart speakers can access, video content differs much more. 
Only Amazon has devices equipped with screens, meaning that you can ask Alexa to play videos from various services. As of late September 2017 these services unfortunately no longer include YouTube. 
Both Google and Amazon's devices allow you to play content on an external TV. Google achieves this through integration with its Chromecast lineup, while Amazon has added this functionality through its Fire TV. 
If you have a Chromecast Audio then you can simply ask Google Home to play music through the speakers it's connected to. Meanwhile the Echo is limited to playing music on its own speaker, and the Echo Dot can only be connected to a single speaker at a time through either Bluetooth or a wired 3.5mm connection.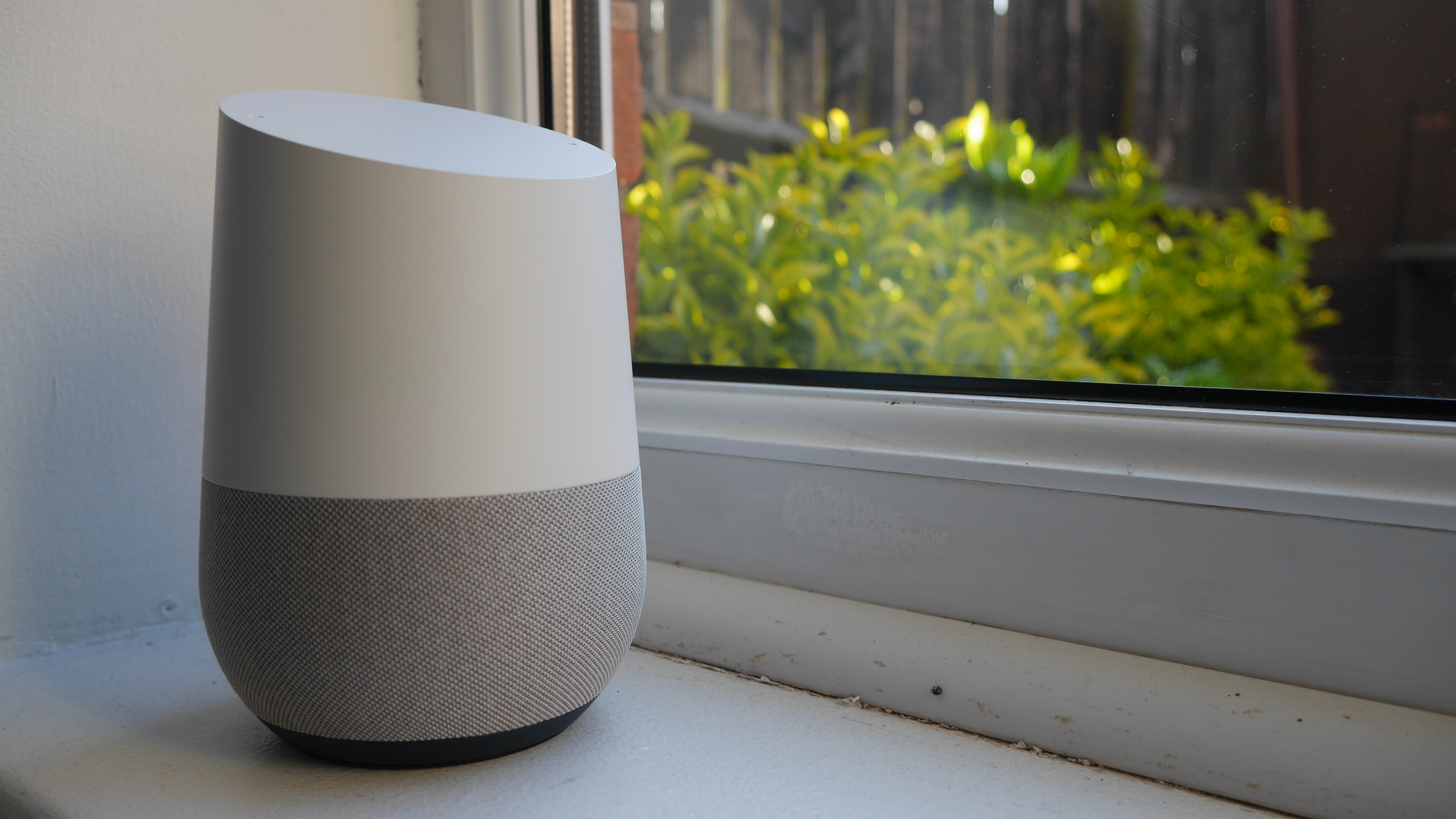 In theory this should give the Google Home the edge, but in practice its Google Cast functionality could be better. Once you've got it casting to a speaker it won't remember that this is the case and it will default to playing music out of its own speaker unless you specifically tell it to continue to cast the next song. 
Google Home does however have the advantage of integrating with Chromecast in a video sense. You can easily play shows from Netflix, YouTube and other supported apps using just your voice, however again in practice this could be better since you're unable to specify particular episodes and it will default to picking up where you left off. Not bad when you're marathoning a series, but less than ideal if you're just dipping in. 
Productivity
Google Home integrates with a number of Google's other services, from planning routes using Google Maps to translating using Google Translate. It will also draw from your Google Calendar, which is a handy feature.
However again, while there's potential here, Google Home doesn't make nearly enough use of this functionality. You can get basic directions by car on Google maps, but it can't handle public transport and definitely doesn't do email.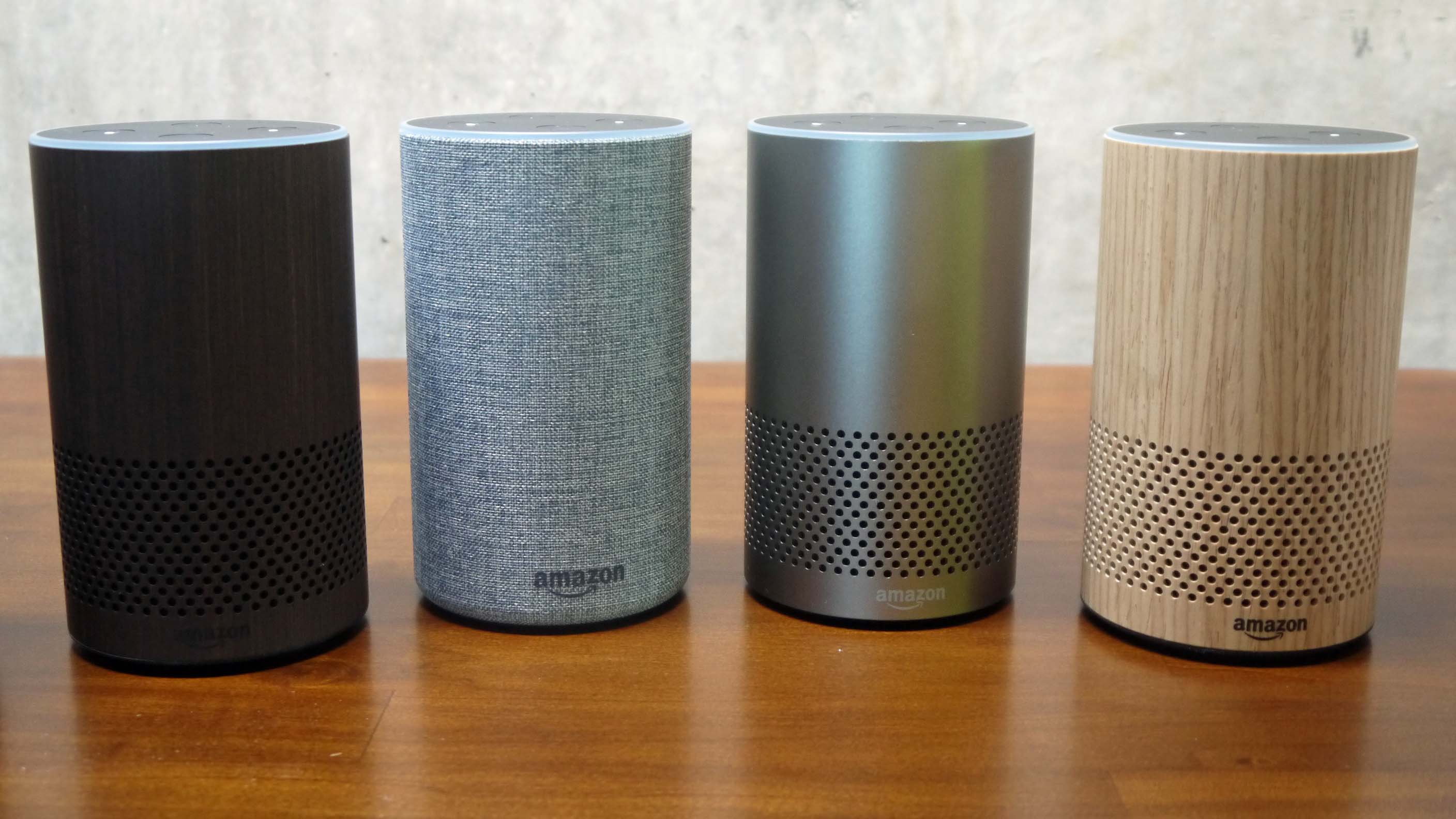 Meanwhile, Amazon has an ever-growing list of compatible apps including Domino's Pizza, Just Eat in the UK and Uber, allowing you to either have your pizza delivered or request a ride over to the store to pick it up yourself. Support is good, but these apps feel like they add fun side-functionality rather than core productivity services. 
Although Google Home has more potential in this area, at the moment the three smart speakers are more or less equal. 
Smart Home
Of course, music and services are just two parts of the smart speaker equation. If you're buying a Home, Echo or HomePod, you're also looking for a smart assistant to help control the burgeoning field of smart appliances that are making their way into homes now. 
In this area, Amazon's Echo Plus has a distinct advantage. It's got a Zigbee hub built in, which means that for many smart home products you no longer have to have a separate piece of hardware plugged into your router. 
However, this functionality comes with the caveat that functionality will be limited when using the built-in hub. Philips Hue lightbulbs, for example, can be turned on and off, but their more advanced color-changing abilities will still require a dedicated Hue hub. 
That said, it's not like Google, owner of Nest, is hurting in the home automation department. Google Nest, for obvious reasons, is also integrated into Home's functionality. As for Apple, it's started its HomeKit program ages ago which means it has dozens of devices ready to go for its HomePod on day one.
That said, there are a number of third-party devices that will work with all three smart speakers. The number of exclusives are slim, so aside from the Zigbee integration of the Echo Plus, there isn't a clear smart home winner.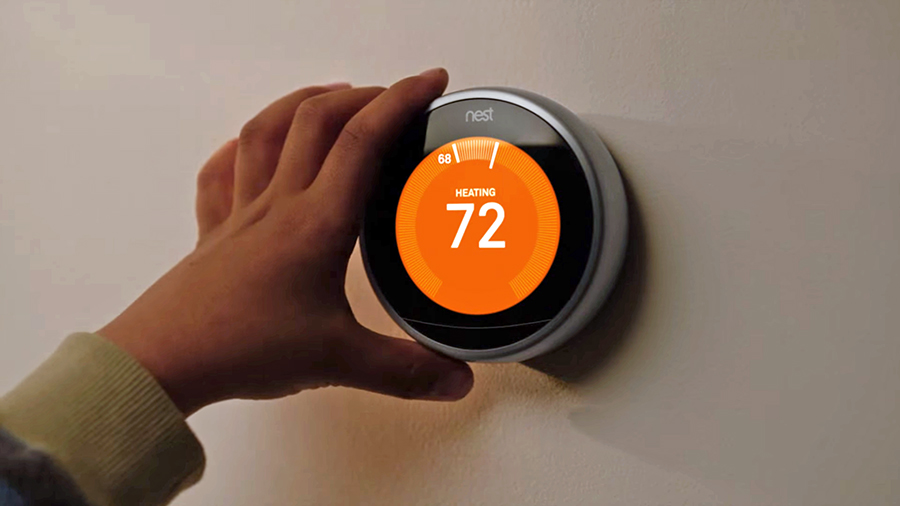 Shopping
A newer feature for both the Amazon Echo and Google Home is the ability to shop from the comfort of your couch via voice commands. 
Let's start first with the more established e-tailer. Amazon offers daily and weekly specials via the "Alexa, what are today's deals?" command. When used, the speaker will rattle off a list of products available to purchase and the price of each. At any point, you can stop the speaker and say, "Alexa, purchase <insert product name>" and Alexa will confirm your order.  If you want to see all the deals in one spot, however, you can also check out the Alexa Deals page on Amazon's website.
Because Google doesn't own a massive online retail store like Amazon does, Google Home has partnered up in the US with Walmart and other retailers to offer a voice shopping catalogue of its own. It's all part of Google's Express platform, that allows you to quickly order products from a number of other retailers like Kohl's, Target, CostCo, Whole Foods and Ulta. Walmart will be the biggest retailer to join Google Express's ranks.
As for Apple HomePod, Apple has yet to announce any specific plans as far as shopping is concerned. We've never known Apple to leave money on the table, however, so this is one area that will likely change in the near future.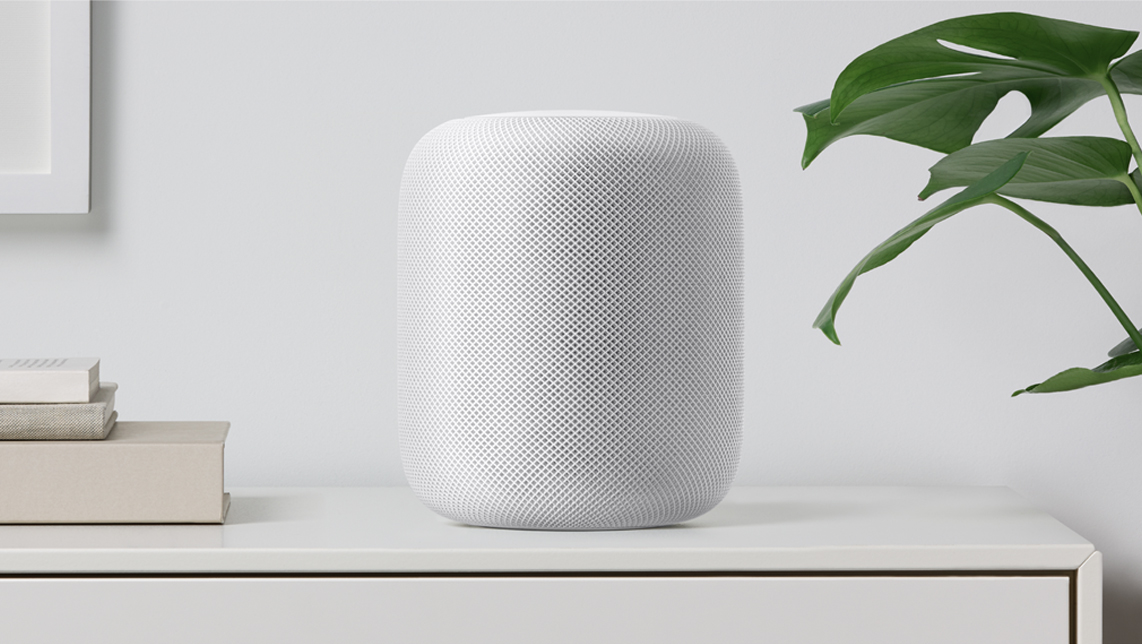 Multiple Users
Both Google Home and Amazon Echo support multiple users, which is important if you don't want to be subjected to your other half's calendar when you ask your speaker what you're up to today. However, the way the two speakers handle multiple accounts is slightly different. 
With the Amazon Echo you'll have to manually switch between user accounts by saying "Alexa, switch accounts", or "Alexa, switch to Jon's profile."
Google Home is slightly more clever, and will recognise different users by the sound of their voice alone. You'll need to train the speaker to recognise each person's voice by saying "OK Google" and "Hey Google" a few times, but after that point you shouldn't have to worry about accidentally getting traffic information for someone else in your household. 
As for Apple HomePod, well, we'll just have to wait and see.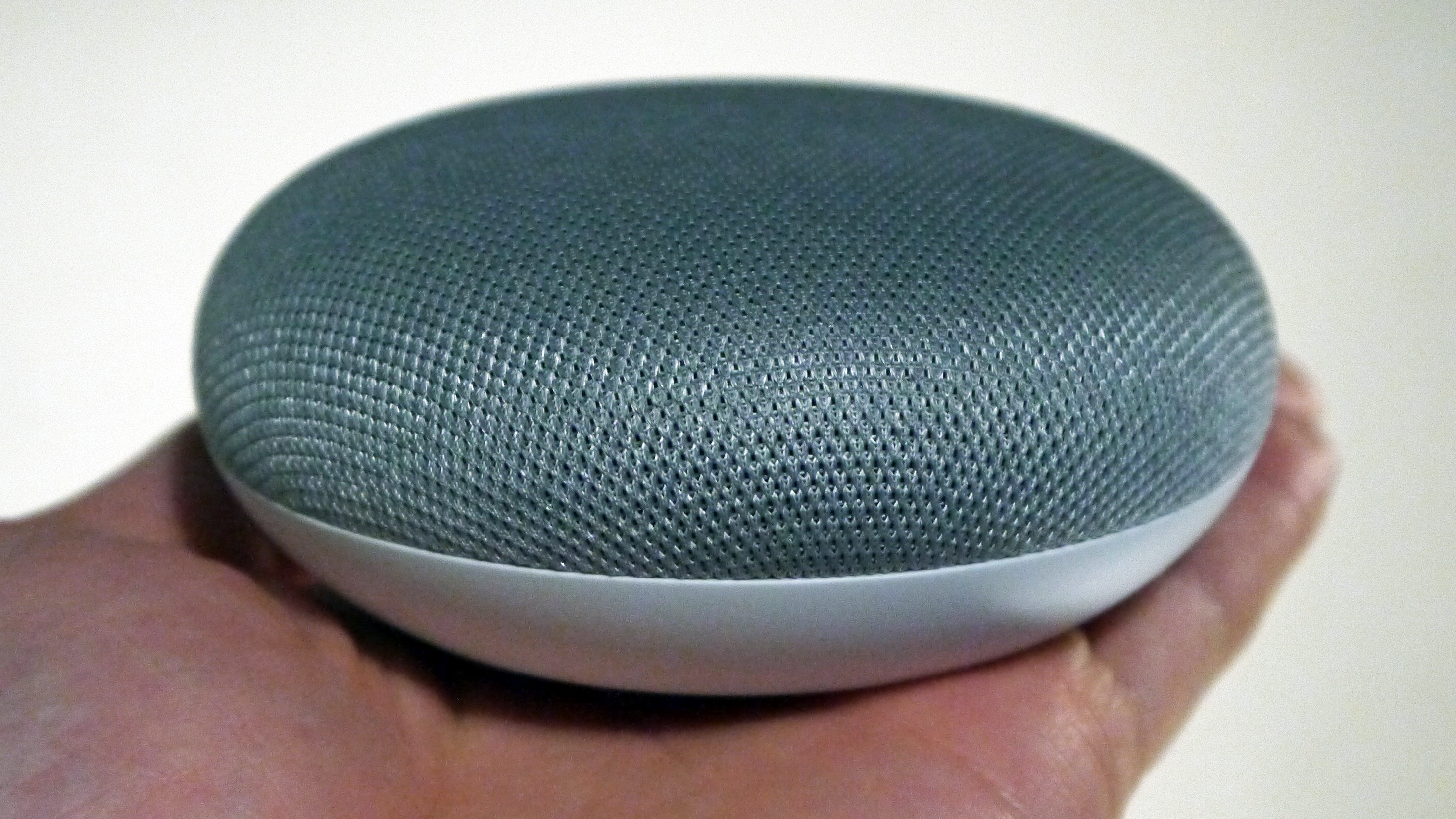 Which speaker is more intelligent?
When it first launched, Alexa's functionality was fairly basic and limited to more mundane conversations like asking about the weather or the time. As Amazon continued to develop the software, however, Alexa gained the ability to talk about calendars, sports and what we should have for dinner.
We're not quite living in a Star Trek-esque future, where the device will understand your every command, but Alexa is advanced enough to understand multiple phrasings of the same question, for example.
Amazon has a strong track record for the past two years, sure, but it's going up against Google, a company that's had a strong track record in information parsing for the last two decades.
Although Google Assistant, the software powering Google Home, is new, the technology is based on the work Google has already put into its Google Now voice search functionality.
This prior research, in addition to Google's impressive search abilities, means the speaker has a lot of information at its disposal. Google Home can, for example, correctly guess a song that's described in the vaguest of terms. 
Echo can play songs by song lyric, which is handy if you forget quite what the name of the song is.
Both speakers are a work in progress in this regard, with incremental updates coming out all the time, but we will say that Amazon's devices seems better at hearing your commands in the first place. 
Verdict
Amazon's Echo functionality is proven, and has been refined over the course of its first year of release. It's on a successful trajectory that, if it should continue, will make the Amazon Echo a mainstream commodity in the next few years.
Meanwhile, Google's existing services already heavily integrate a number of different external apps and functionality, but although the search giant is planning on making full use of its existing services, including Google Translate, Google Maps and YouTube, this integration isn't perfect yet. 
Apple's HomePod is the wild card. It has a load of potential – not to mention the brand name that people want in their homes – but its higher price tag might be off-putting for some. Whether it morphs into the Sonos-meets-Echo product we want it to be, however, remains to be seen.
Meanwhile, the variety of Amazon Echo and Google Home devices at different price points means that neither has a clear price advantage. 
We're excited for the future of these products, obviously, and will continually update this hub as they grow, shift, and evolve over the coming months.