If you work in an office environment where you need to make and receive voice and video calls throughout the work day, then you're going to want to find the best headphones or earphones for your business needs.
If you choose the right pair, you could find it is revolutionary. However, when you're looking to buy the best business headphones and earphones, you'll want to look out for a number of features that you may not necessarily look for in headphones for listening to music on.
For example, microphone quality is just as important as sound quality – after all, you want the people you're speaking to to be able to hear you as clearly as possible – and vice versa. You'll also want to make sure they offer good noise cancelling features, especially if you work in a noisy environment. This allows the headphones to detect ambient noise (such as office chatter) and remove it while broadcasting your voice to your caller. If you're wearing headsets all day for work, you'll also want to make sure they are comfortable to wear.
We've assembled a list of the best business headphones and earphones, making it easier than ever for you to make the right choice – which can be tricky as there's a huge range of headphones and earphones out there.
So which headphones are the best for business users? Read on to find out what our picks are – and don't forget to use our price comparison tool to help you get the best deals for these amazing business headphones and earphones.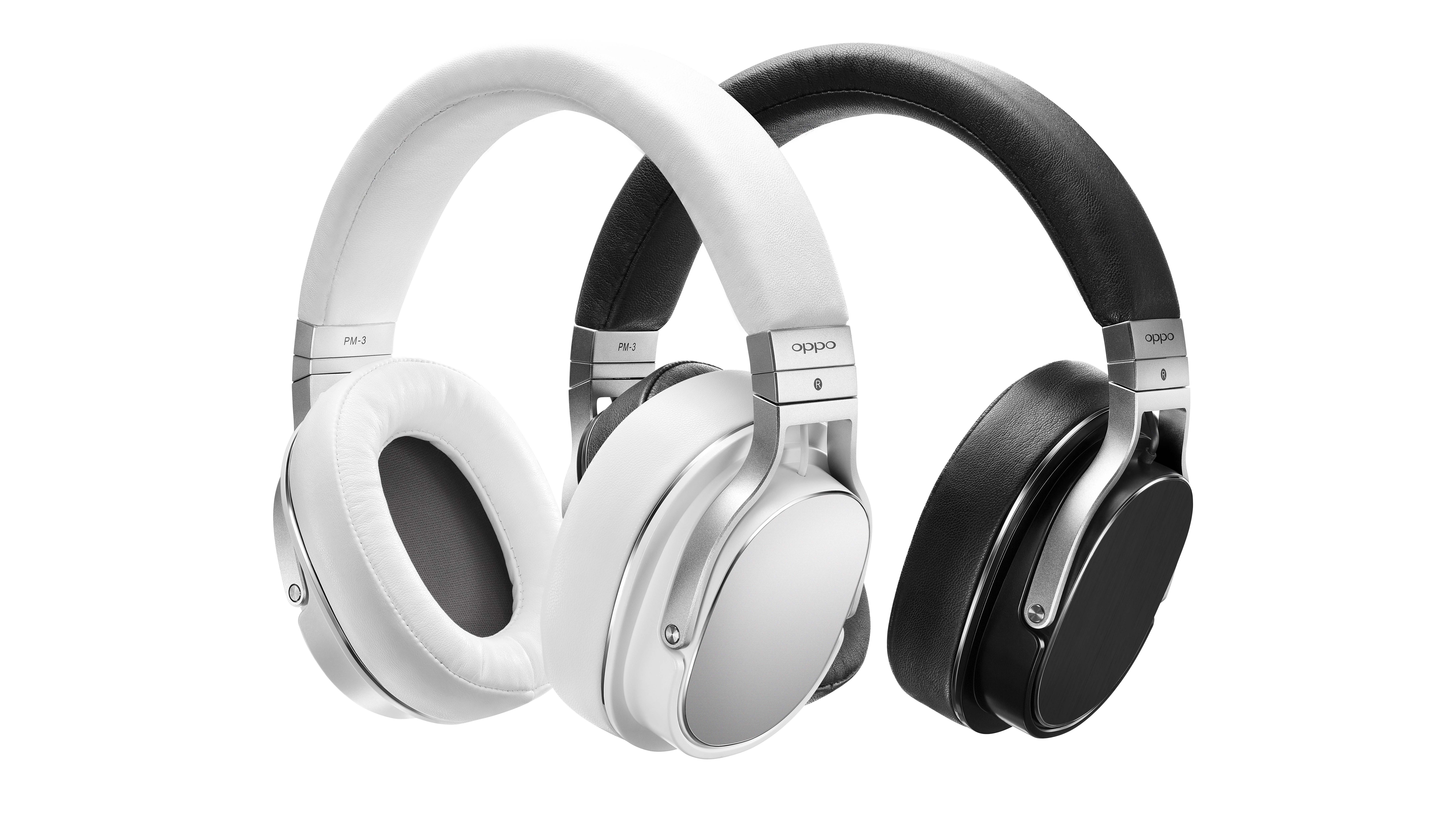 The Oppo PM-3's are a truly stunning pair of headphones, and are an excellent choice if you're looking for some over-ear headphones for your business.
They're equally comfortable being plugged into your desktop PC for video conferencing as they are commuting through the hustle and bustle of a big city, and they stand head and shoulders above rival products from bigger brands. We really can't recommend them highly enough, they're just amazing.
Read the full review: Oppo PM-3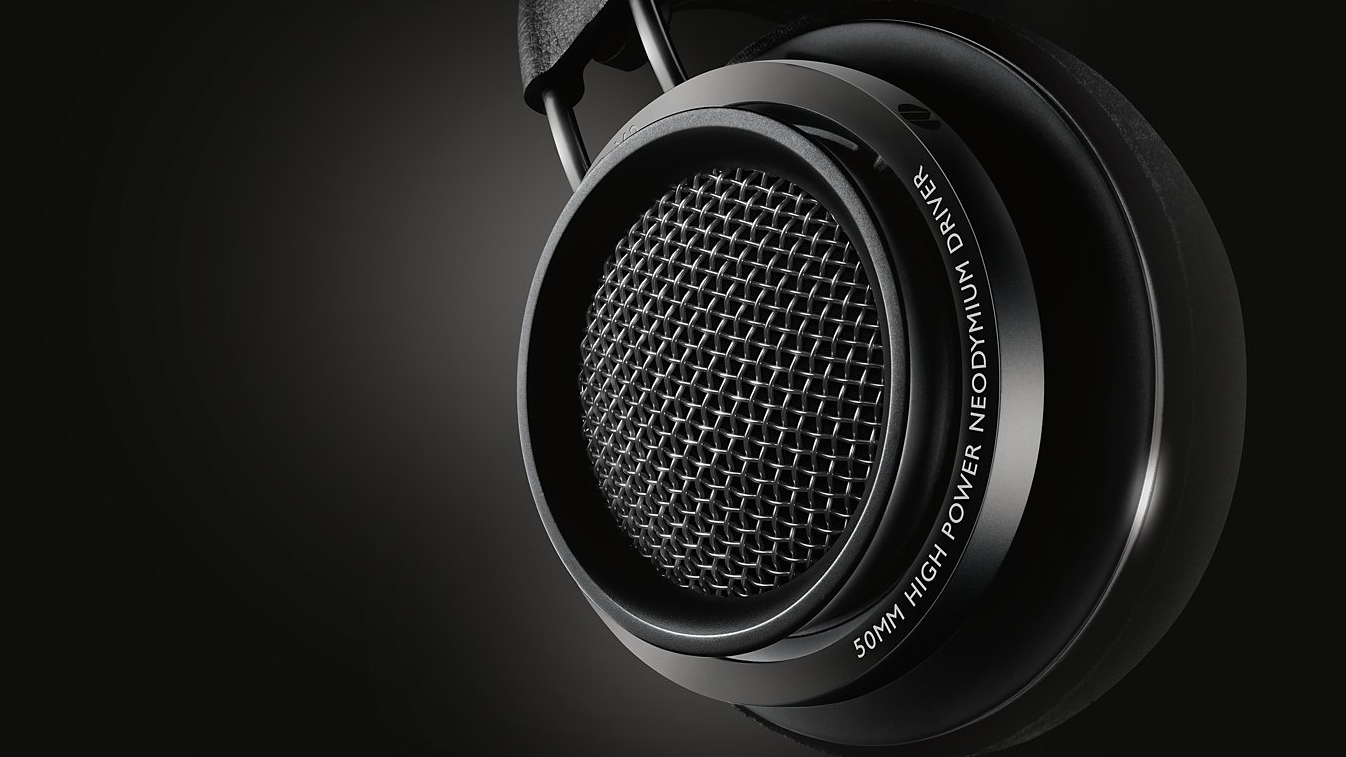 The Philips Fidelio X2s are a superb pair of headphones offering premium comfort and build quality with a sound that rivals even the most vaunted audiophile cans.
Their comfortable design means they can be worn for long periods of time while working thanks to the memory foam construction of the earpads.
Read the full review: Philips Fidelio X2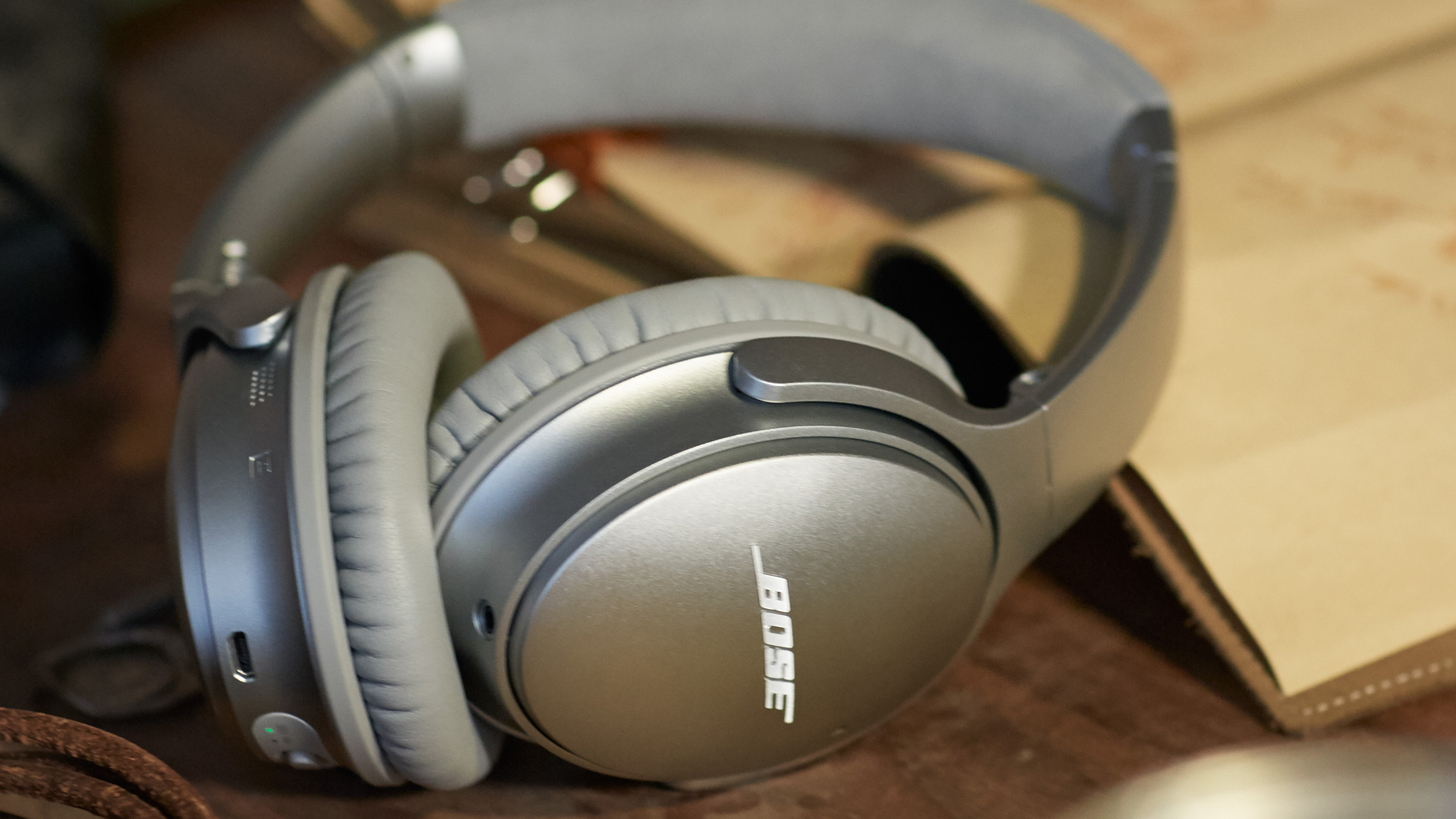 Bose has finally brought its fantastic noise-cancelling technology to a pair of wireless headphones and it's done so without any of the traditional drawbacks of wireless headphones. They sound great, and their battery life is long enough for even the longest video meeting. Going wireless with your business headphones means you have less clutter on your desk, freeing you up for more important things when on an important call.
At $349.95 (£289.95) the QC35s sit firmly at the premium end of the spectrum, but if you want the best noise-cancelling headphones available right now then you can't get any better.
Read the full review: Bose QuietComfort 35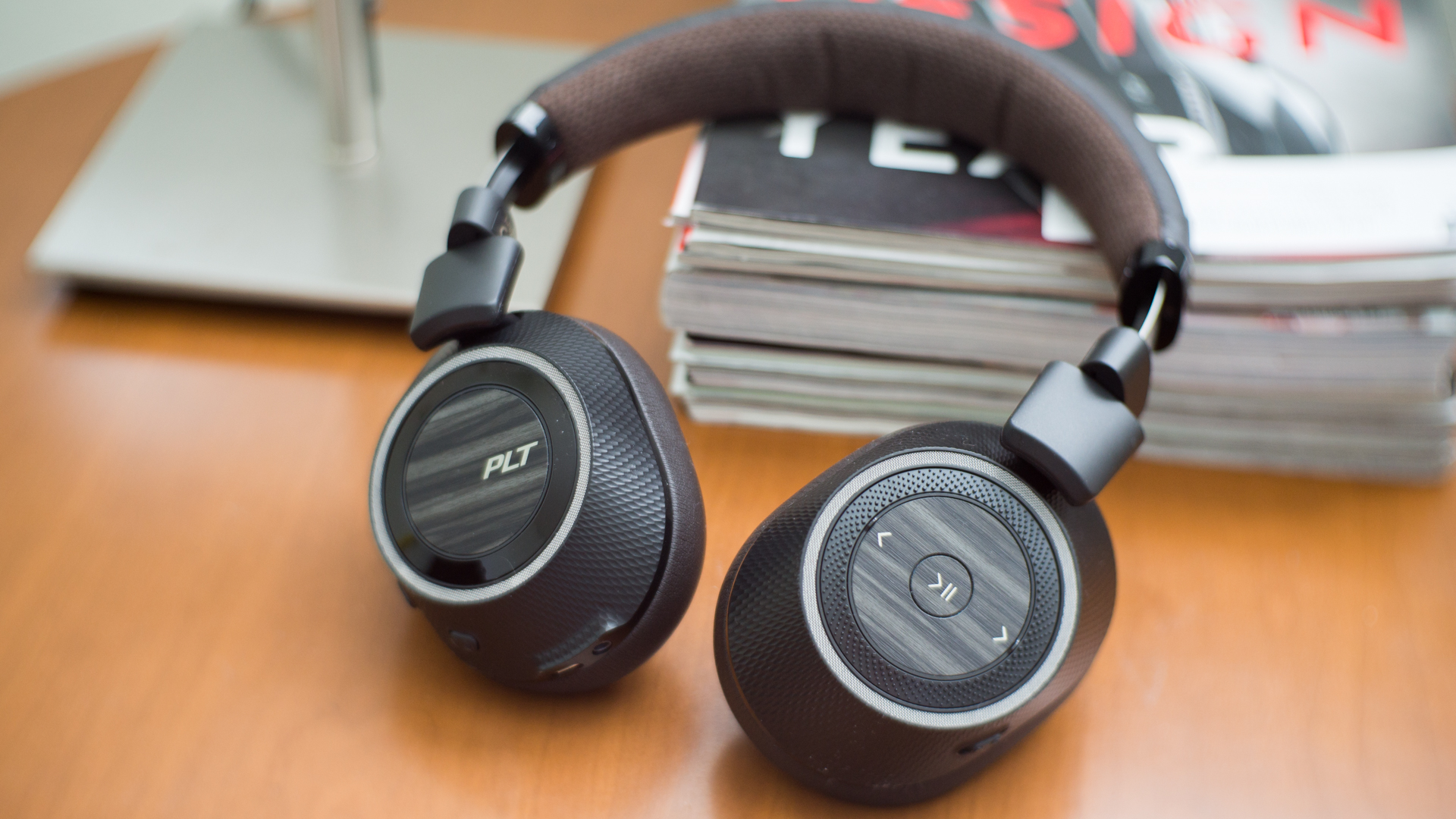 The Plantronics BackBeat Pro 2 offer insane battery life, great sound quality and good active noise cancellation for the business man or woman in your life. They may not offer the best noise cancellation – especially compared to the Bose QuietComfort 35s or the Fidelio NC1 – but at only $200 (£230, AU$250) it's hard to think of a better travel headphone for the price.
Ultimately, with the BackBeat Pro 2, you're getting a travel headphone with incredible battery life, supreme comfort, the ability to pair two device as once and, most importantly, good sound quality for the cost.
Read our full review: Plantronics BackBeat Pro 2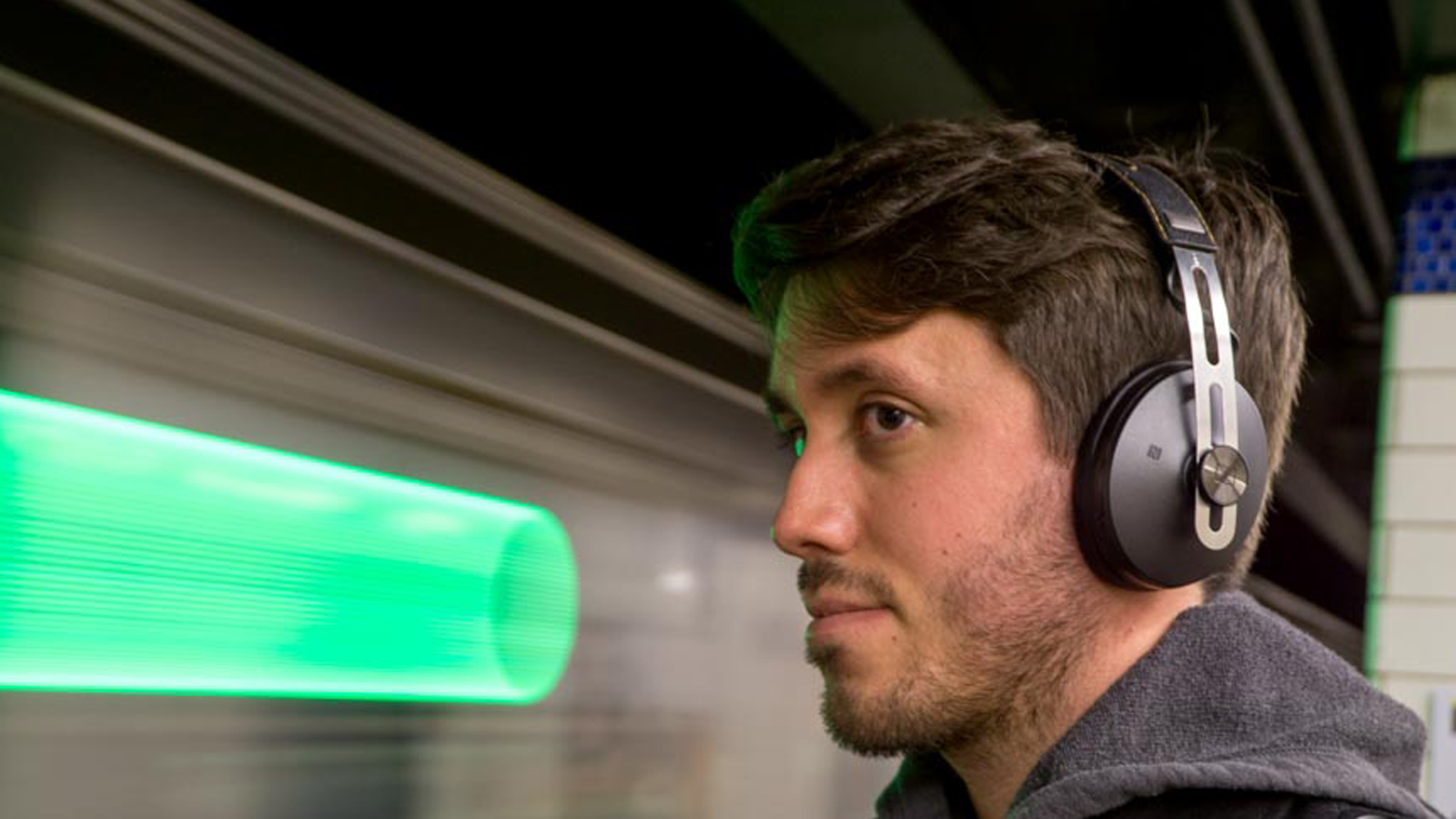 These no-holds-barred wireless headphones are oozing with positive qualities, but for many, they're almost prohibitively expensive. However, if you're an audio lover that can spare the expense, do not hesitate on this comfortable, hard-working set of headphones that will likely last for years.
Read the full review: Sennheiser Momentum Wireless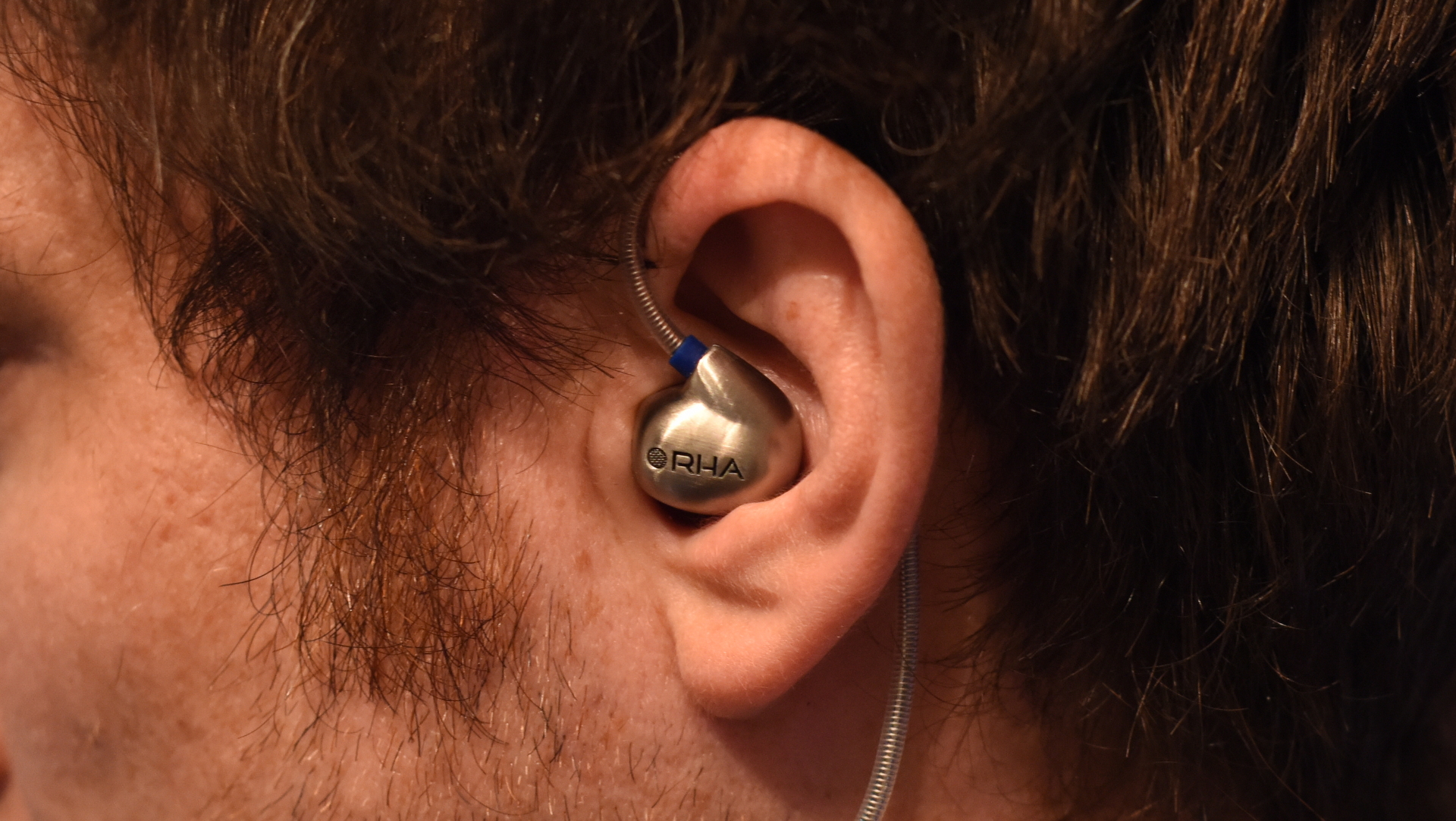 If you'd rather some in-ear earphones for your business, then the RHA T10i is the first set you should consider for one simple reason: the sound quality is incredible, thanks to the snug seal created when the headphones are stuck in your ear. Plus the bass is also robust for such small earphones.
The RHA T10i look slick with a metal finish around the drivers and around the cable as well. They also come with several replacement tips if the defaults don't fit your ear canal. They're more expensive than other earbuds on the list, but there's good reason they feautre at the top of our business earphones selection.
Read the full review: RHA T10i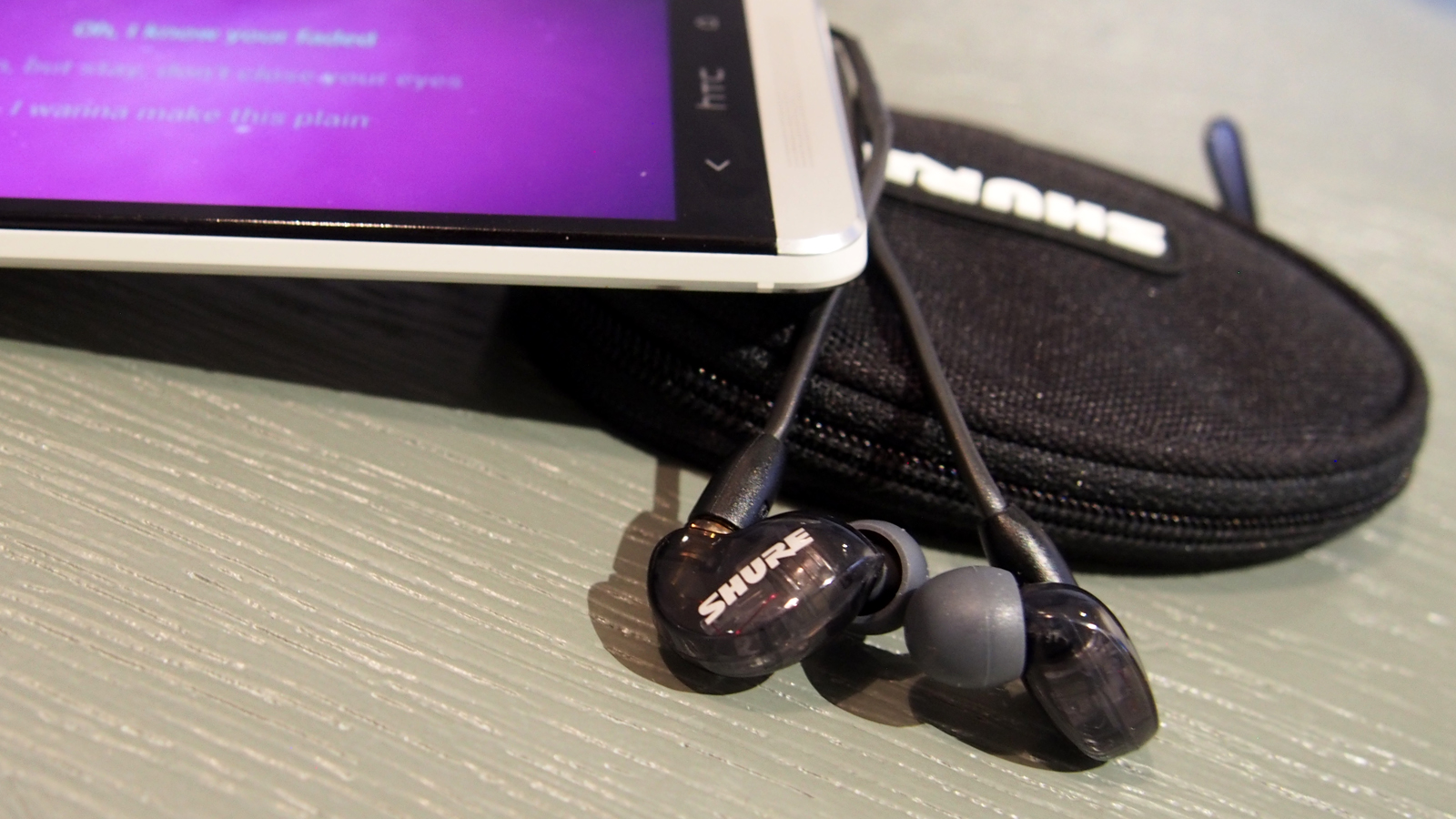 If you're in the market for the best in-ear headphones, you should really be looking at Shure's entire catalog of truly excellent in-ear options. Of them all, however, our current favorites are the Shure SE215s – they're not the top-tier performers from the audio company, but we think they offer the best performance-to-price ratio of any of Shure's headsets.
Sure, the headphones look great in their futuristic-looking translucent, space grey color but its best trait is that you can snag the Shure SE215s for ~$100.
Read the full review: Shure SE215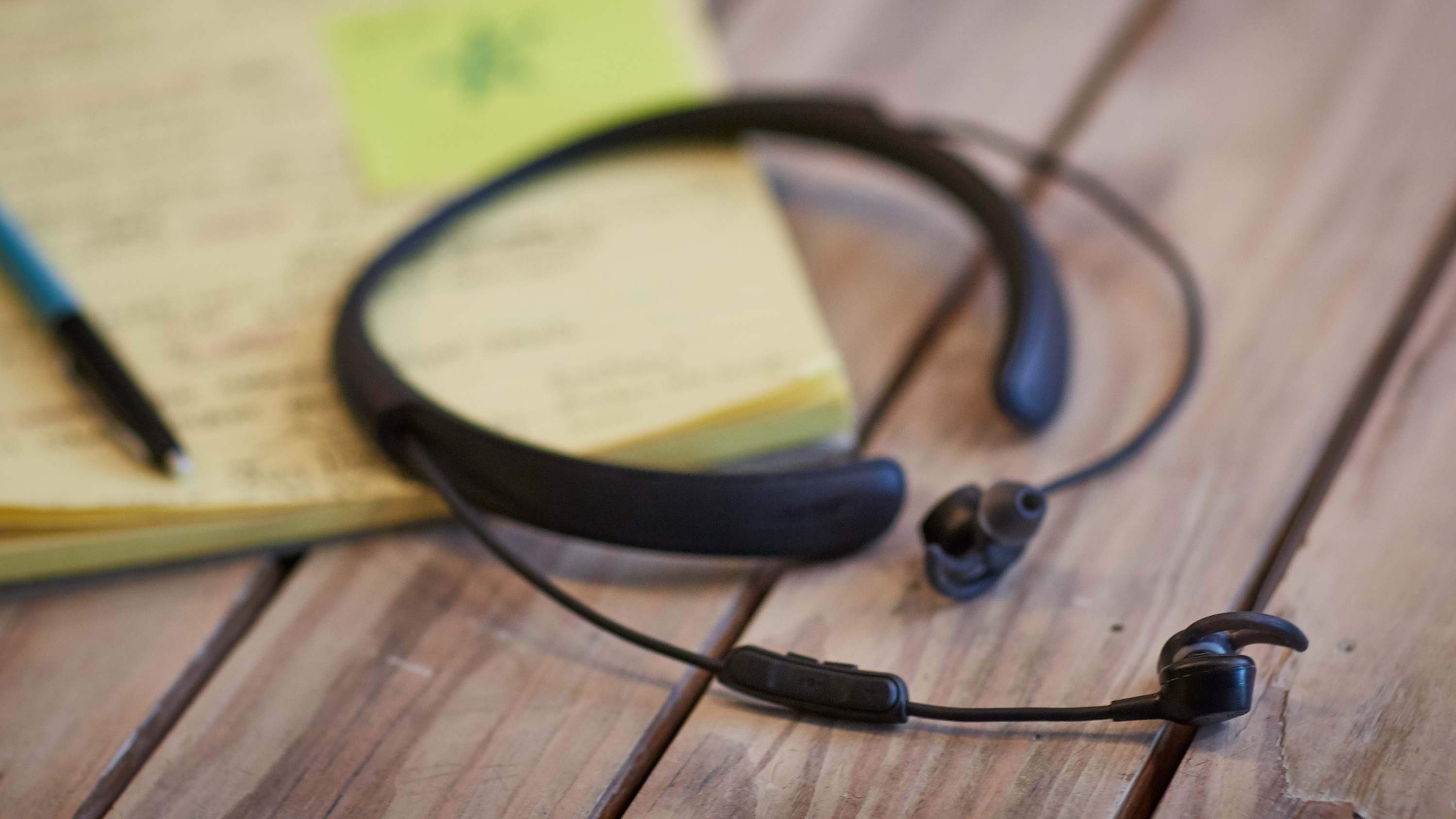 Life is full of trade-offs, and it's the same with the Bose QuietControl 30s. On the plus side you get a level of noise cancellation that's on a par with the brand's over-ear headphones, but the compromise here is on sound quality, which is simply not as good as that of other in-ear or over-ear headphones we've tried.
However, if you're going to be using these on video or voice calls in a noisy office, then these are definitely worth considering.
Read the full review: Bose QuietControl 30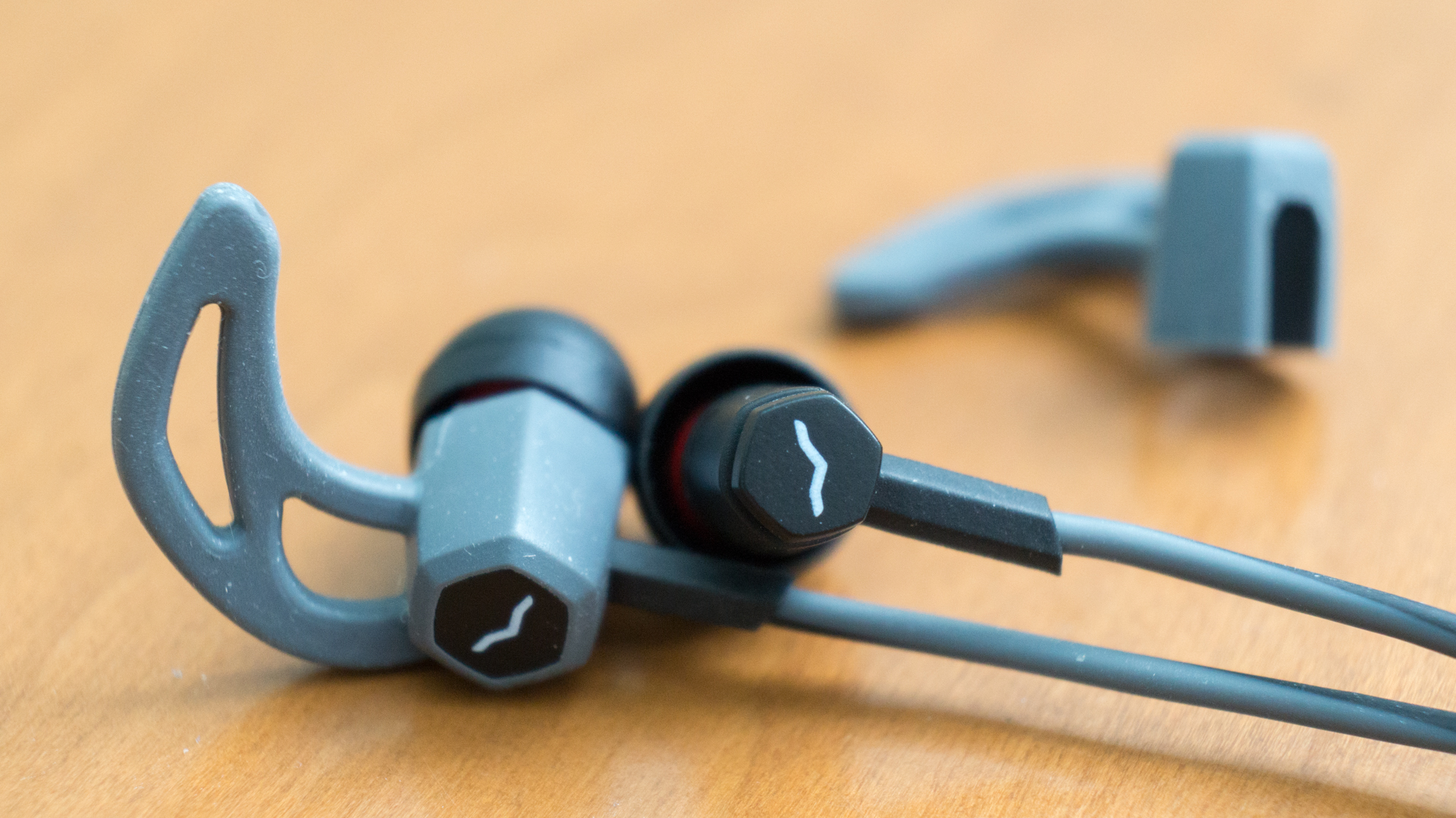 The V-Moda Forza offers a lot: It sounds good; it's built to last and its modular design is like nothing we've seen before on an earbud. The Forza, therefore, are perfect for anyone who wants a headphone that can do it all, from working out to taking these with you on the morning commute to the office. 
Sure, it's not the most balanced sounding or highest resolution, but the water resistance and modular design of the Forza make it a pretty compelling option.
Read the full review: V-Moda Forza