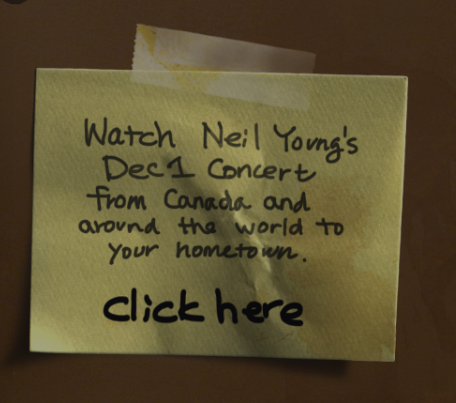 Neil Young – Live in Omemee, Ontario.
Neil streamed live from his home town in Ontario [before he moved to Winnipeg] last night for an hour and a half
Very intimate. Played by himself in a small hall built by the same architect who built Massey Hall [where a somewhat recent live album was recorded]. He played mostly old standards with a few new songs, often politically relevant, thrown into the mix.
He played on a several acoustic guitars, two pianos, at least two harmonicas and an organ.… Read the full article