Last year I reviewed Fiio's M3 DAP, which broke the mold and set new standards for great-sounding, CD-quality, microscopically sized DAPs at the sub-$100 USD price point. But if you wanted a more full-featured unit—especially on a budget—you were basically out of luck, with the only real competition starting at about the $500 USD mark. And if you want anything that most people consider truly respectable, try quadrupling that figure (at the time) for an Astell and Kern or the like. Fiio's step-up units—although attractively priced—were generally panned by the audio press as lacking in features and being somewhat pedestrian in everyday use.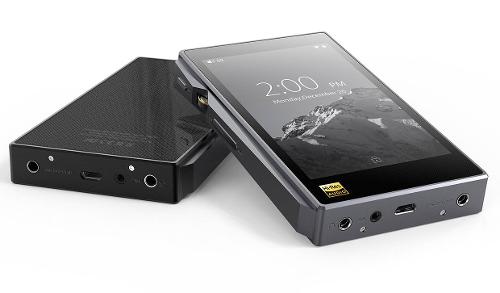 The new X5 Generation III moves Fiio's more budget-friendly players into a new stratosphere in every aspect of feature set, ease of operation, and more modern appearance. The unit contains a quad-core processor that operates at 1.4GHz, and includes 1GB of installed RAM. This might seem a bit underwhelming, but in my experience the X5 performed tasks rapidly and without any kind of notably serious lag time. The mechanical touch-wheels of previous iterations are gone, replaced with a full-surface touch screen and the Android 5.1 Lollipop OS. The new X5 is also wi-fi capable, which opens an entire universe of network-based options to the user—especially if you have a Tidal account. And the included wi-fi makes system and firmware updates a breeze—if either is available, your unit informs you upon startup and automatically installs the update. It just couldn't be easier! The X5 is also Bluetooth capable, so pairing with any of your devices (or your car!) is literally a snap.
Fiio has yet to offer an estimate of battery life for the X5; in my experience over the last few months, the unit averages about 8-10 hours per charge, and the unit can go unpowered for lengthy stretches with no significant battery drain. If you power the unit down with an 80 percent battery charge, then come back a week later, it'll still have an 80 percent charge. With the unit offering the Android OS, wifi, Bluetooth, and all the apps and ancillary programs that might accompany those, your mileage will vary significantly. If only using the built-in music playing software, I easily got 8-10 hours like clockwork; streamed sources via the built-in wifi offered about half that time. Though no charger is supplied, the battery utilizes the high-voltage, quick-charge protocol, so it will recharge relatively quickly with a typical phone charger or via the supplied USB cable. When I listened to the unit for significant stretches at work (for example), I got into the habit of keeping the supplied USB cable plugged into my Mac, so battery usage was never really an issue.
The X5 will playback just about every lossy or lossless file format known to man, including DSD 64/128, DXD 352.8, Apple, FLAC, WAV or APE files. And, of course, MP3s, AACs, WMAs, and OGGs. It is also a radical departure from Fiio's previous budget players, in that it offers built-in storage of 32GB, in addition to twin Micro SD slots that adds 512GB of available storage to the unit. The built-in 32GB storage is great; it allows you to immediately add a significant amount of music to the player, especially if you don't happen to have any Micro SD cards lying about. And with the price of all kinds of computer storage dropping on an almost daily basis, I was able to pick up a 128GB Samsung EVO Micro SD for less than $50 USD at my local MicroCenter. The 256GB cards are still a little pricey. With this kind of available storage, and the ability to access Tidal (or any other web-based streaming service), you should never lack for anything you'd want to listen to with this device.
The one aspect that remains from previous incarnations of this player is that the built-in OS can't seem to select at will from anything you might have stored on either built-in or Micro SD storage—you basically have to point the device to the content from the specific disk you want. Not a big deal by any measure, but it really seems to me that we should be at a point where devices like this should be able to access content seamlessly from whatever storage might be available to them. But that, at least for me, has become pretty much a non-issue;  I often have found myself in most situations listening to Tidal and not even bothering with much of the music I'd taken the trouble to add to the Micro SD cards. But if you're in the wilderness, and no wifi is available, the significant available storage is a real bonus!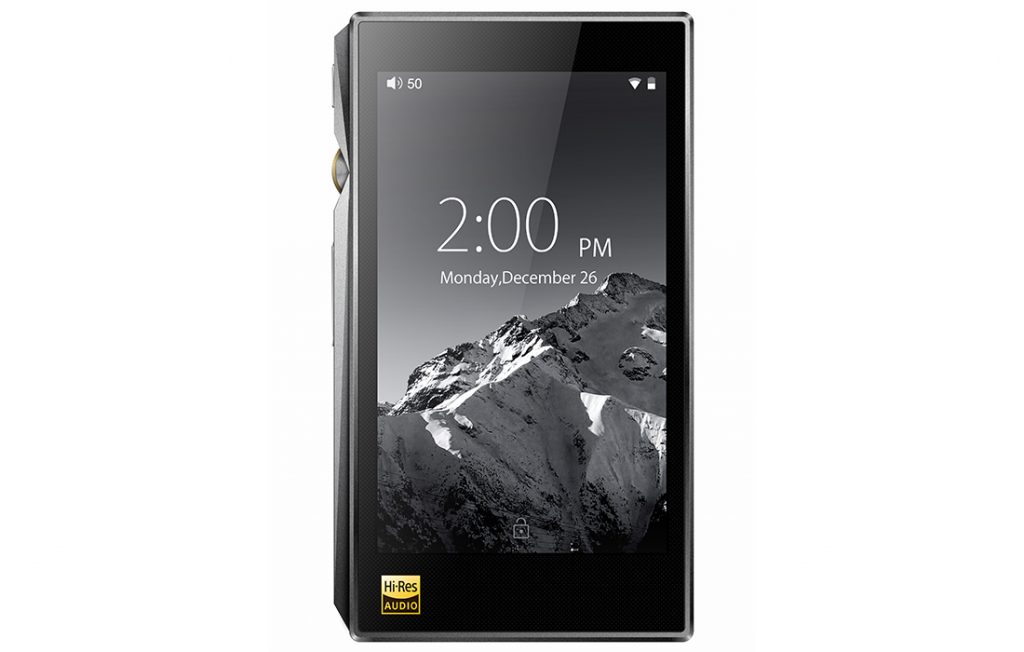 Just a few more notes about the X5's appearance; the unit is extremely handsome and very modern looking in every way. Having the Android Lollipop OS on-board is a real boon, too: you can optimize the unit's visual appearance totally to your liking. The nearly four-inch screen has a 480 x 800 resolution, which gives the album art and other images displayed a really nice, high resolution look. And the screen comes with a factory-installed screen protector in place, which is another really nice touch. You can order the X5 in your choice of black, red, or titanium finishes, and the unit ships with both leather and clear plastic case covers that will add an extra level of protection and customization to the device. It's a tad on the heavy side, but will still easily fit in your shirt or pants pocket—it's just a smidge larger (mostly thicker) than an iPhone 4.
The X5 has a power button on the upper right side that illuminates blue when the device is powered; the left panel of the unit features a button at the top which serves as an easy pause/play control. This comes in particularly handy when the screen has gone dark. There's also a rotary wheel-type control for volume; it has a really nice, solid feel to it. Below that, there's a long, rocker-type button that can be used to scroll through queues and playlists. The unit offers output jacks for both standard 3.5mm headphones (2 sets) and balanced 2.5mm headphones. The standard outputs can also be used to supply a line-level signal to powered speakers, auto aux inputs, etc. The unit comes equipped with a supplied pair of very serviceable in-ear standard headphones, but shortly before my unit shipped, Sunny Wong of Fiio contacted me to ask if I'd be interested in also evaluating their about-to-be-introduced F5 balanced in-ear headphones. No arm-twisting was required, and they arrived with the package from Fiio.
Quality almost beyond belief
When the X5 Gen III/F5 package arrived, I was really, totally surprised by the step up in quality from my experience with the M3. While the M3 was a very basic player, with no DSD, FLAC playback only up to 24/48 and WAV playback up to 24/96, my only real quibble with the device was that it didn't support gapless playback. And the display was darn-near primordial. Other than that, I thought it sounded really good—exceptionally so in the sub-$100 USD market. Respectfully submitted to Fiio: the M3 is a child's toy when compared to the X5 Generation III. The X5 visually is beauty and elegance defined; and its operational elegance is incredibly refined, allowing seamless movement between its function as a DAP and the multitude of choices offered by its built-in wifi and Android OS.
The packaging was really elegant for the X5/F5 combo, and Fiio didn't slack at all when it came to features offered with the F5 in-ear headphones. They came with an accessory case that—while a bit bulky for carrying around—will offer superb protection for the headphones and supplied accessories while being transported in one's backpack or suitcase. More about the F5 in just a bit!
Fidelizer to the rescue!!
I let the X5 burn in for a while by playing on repeat for a couple of days before doing any serious listening; I honestly believe the sound quality of both the X5 and the accompanying F5 headphones improved significantly with about 50-100 hours of play time. I also did a couple of firmware updates to the system; at this point, I started to feel as though something had gone quite wrong with the overall sound quality of the system. In an email exchange with Keetakawee Punpeng of Fidelizer, we were talking about how things were going for me in my new home and new listening environment, and I happened to mention that I had the X5 Gen III in house and under review. He immediately emailed me a link to a firmware modification he developed in cooperation with Fiio; apparently, many had complained about the sound quality of the F5 after performing updates. He started checking all this out, and found that an earlier iteration of the F5 Gen III sounded significantly better prior to all the updates. He then developed an installer program with his contacts at Fiio that would update the operational aspects of the upgrade, but would also roll the pertinent aspects of the sound quality back to the best iteration.

The install was just a tad tricky (not unlike most anything with any of the DAPs I've had recent experience with), but I have to admit: the great sound was once again back! Now, when the X5 opens for the first time, a Fidelizer splash screen appears prior to the usual Android stuff. What a really strange coincidence, how this all worked out, and my hat is off to Keetakawee and Fidelizer for helping fix what should have never been monkeyed with in the first place! He also tells me that he can make additional modifications to the X5 Gen III that will lift it into the same level of performance as some AK units; you can get more information about those services HERE.
F5 in-ear monitors really shine
Immediately upon opening the F5, I was struck by the level of quality in every aspect of the packaging and materials: the F5 looks and feels as though they should retail for so much more than the $65 USD asking price. The headphones (Fiio refers to them as "earphones") offer a selection of silicone tips to assist in helping the user get a perfect fit and better acoustical seal, and I found them very comfortable in everyday use. I also found them to do a very serviceable job of blocking much of the environmental noise without giving you too much of a feeling of being cut off from reality—though that's probably exactly why I'm so addicted to music in the first place!! The F5's also employ MMCX connectors, and include well-designed, high-quality cables that will allow for connection to the X5 Gen III's 3.5mm jacks or the more desirable 2.5mm balanced outputs. While the supplied cables are great—and totally unexpected at this price point—the MMCX connectors give you the option of "rolling your own" choice of headphone cables, if that's the direction you perfectionist slant takes you in.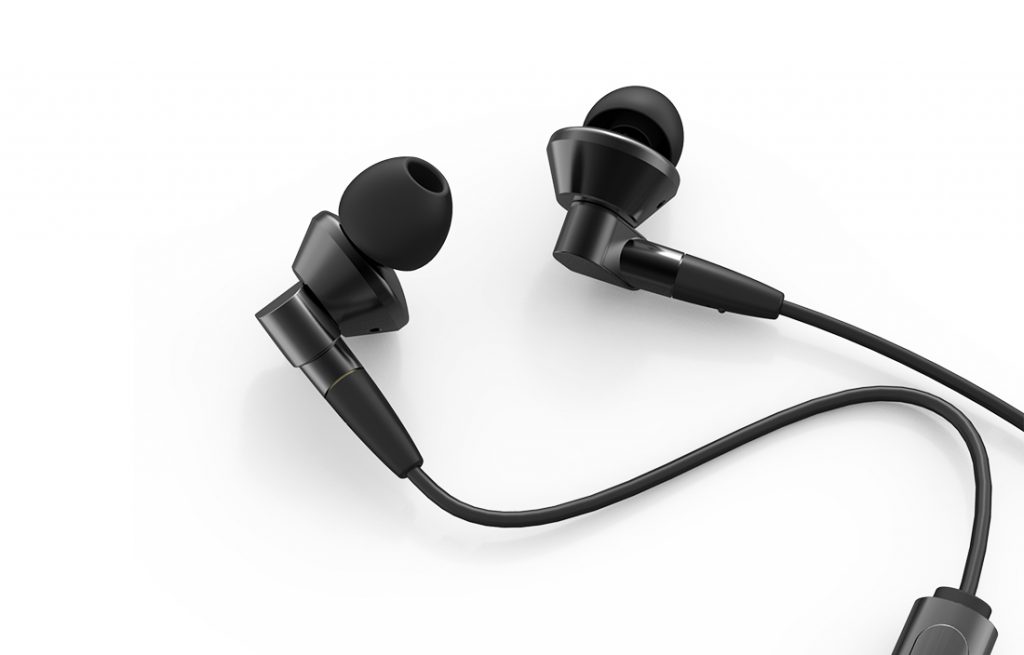 The F5's driver diaphragms are made from titanium designed for aerospace applications, and they provide the perfect balance of extended highs, liquid mids, and surprisingly deep bass for such a relatively compact in-ear unit. The frequency response is rated from 20Hz to 40kHz, with 102dB/mW acoustical output. And here's the icing—the sound gets better and better with continued use. Out of the box, I felt the sound quality was a bit underwhelming, with somewhat tubby bass, a touch of midrange glare, and slightly steely highs. I feel like it probably took about twenty-five hours to really break them in, and the sound quality got significantly smoother and more refined at about the fifty-hour mark. I found the image specificity and soundstaging to be superb—especially for such a low-priced model. And the cable design is such that it helps to minimize any cable-induced diffraction noise, which can be a very vexing problem with in-ear monitors.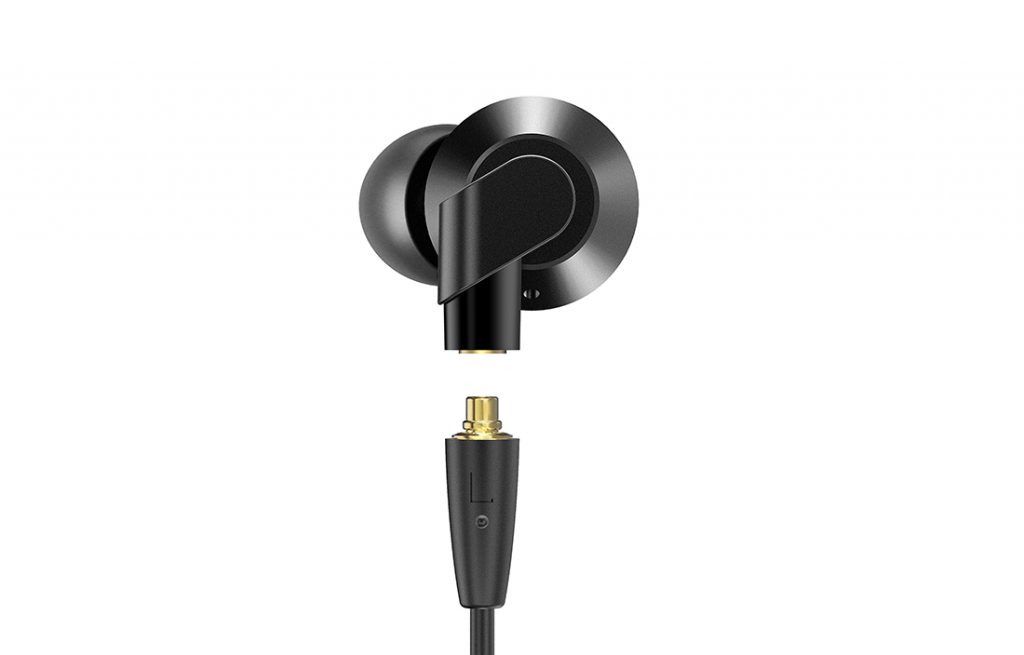 While I started out listening with the standard 3.5mm cable connected, I soon switched to the balanced connection and never turned back. The difference was immediately apparent, and quite startling—the F5's sound was markedly improved via the balanced connection. Everything was better; the F5 were more powerful and dynamic, with a more liquid overall presentation. And they offered more controlled and more well defined bass, with sweeter highs that were more tonally accurate.  
Conclusions
My personal preference leans toward full-sized, over-the-ear headphones; I have a pair of Sennheiser 280 headphones that are my reference for affordable, well-made, good-sounding headphones. The X5 Gen III had no problem driving them to satisfactory levels, and the combination offered remarkably satisfying sound, especially while lying about the house. But when traveling and when in work situations—where my personal appearance is more of a concern to me (vanity is one of the seven deadly sins, isn't it?), I prefer to use in-ear monitors. The F5 is a perfect for the job, especially at their bargain-basement price, though when compared head-to-head with full-sized transducers like the 280 their limitations become more apparent. And probably even more so with in-ear monitors that retail for significantly more money. The bottom line for me here is that it's really hard to complain with the high level of performance of the F5 for so little cash.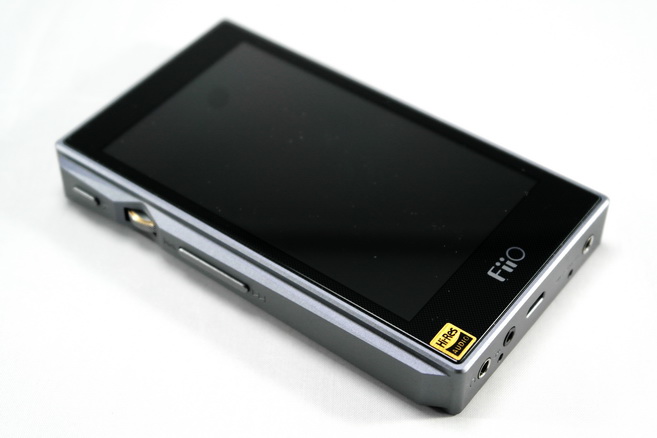 The X5 Gen III/F5 combo is a winner on all levels; they're both attractively priced, especially when you consider the impressive sound quality and feature set offered by the pair. The build quality and appearance of both is superb, and the pair performs at a much higher level than their combined price would suggest. I loved everything about the X5—it's a near-perfectionist unit that will leave you wanting for very little in a digital audio player, and it performed throughout the review period with nary a hiccup of any kind. And the connectivity of the unit is outstanding; whether driving powered speakers with either wired or Bluetooth connections, the performance was always flawless. After the pair had broken in over the course of a couple of weeks, the sound never seemed forced or strained: it only got continually better. The X5/F5 combo offered for me the perfect synergy of seamlessly superb features and sound quality. Very highly recommended!
Fiio X5 Gen III Digital Audio Player
Retail: $399.99 (USD)
Fiio F5 Balanced In-Ear Monitor Headphones
Retail: $64.99 (USD)
Fiio
All images courtesy of Fiio