Harmonic Resolution Systems (HRS) MXR equipment rack for sale (demo) gloss black automotive finish. Mint.
Our very well-loved MXR is finally up for sale. The gloss black is AWESOME looking. The ONLY reason we are selling, and it kills us, is that we want to make room for the newer, better, more expensive, and more configurable HRS VXR rack
MXR-4V-1921 (4-shelf capable, priced without shelves) NEW $17,500 + gloss black car paint [nearly unobtanium at any price]. Our DEMO $12,500
Solid Brace Inserts (used to support an isolation base with more than 4 feet, here shown on the top shelf of the MXR) New $1,500 (pair). Demo $900 (pair).
We also have a few demo M3X-1921 platforms as well.
We have a lot of experience with HRS products (dealers since 2003). Send us an email ([email protected]) or give Neli a call 303-546-6503 if you have any questions about the MXR, or any of HRS' other pieces.
For those unfamiliar with this rack, maybe you have read about some turntable or another, how great it sounds because of some kind of special vibration isolation technology it uses. And make no mistake, turntables are way ahead of most other components when it comes to these technologies. But with the MXR, you can have BETTER vibration isolation than they are able to provide, and with YOUR turntable, not just the latest and greatest $$$ table of the week. AND, of course, your other components are going to enjoy being protected from those nasty vibrations just as much as your turntable. The thing about the MXR that clinches it for us is that the benefits are consistent across different gear and changes to the system. Some other racks kind of improve things for that particular component on the second shelf, but the third shelf, nothing sounds good on THAT shelf. And the fourth shelf only sounds good on Tuesdays. And if you get a new component, everything changes. Some of the more expensive racks are really kind of like that, even though I am making fun here to get the point across. [These kind of unpredictable performance enhancements drove us crazy back-in-the-day – they were yet another thing for us to worry about].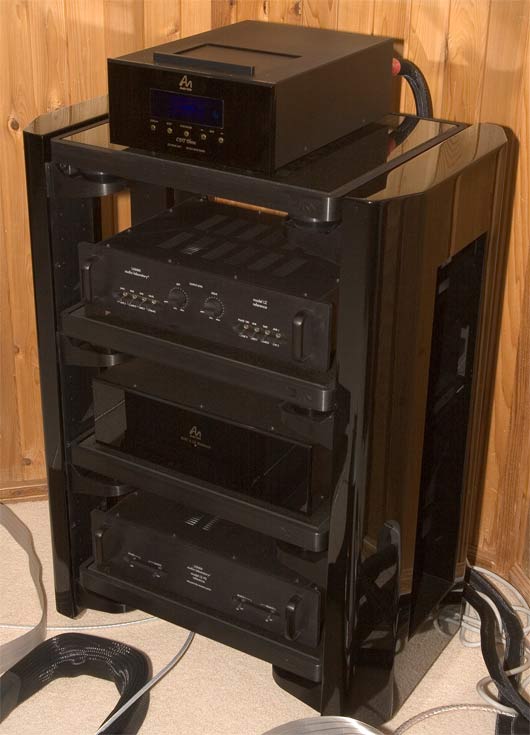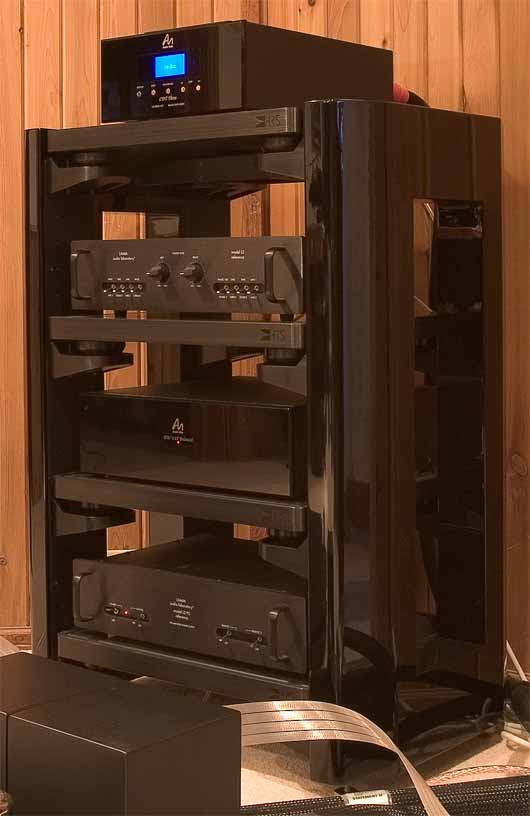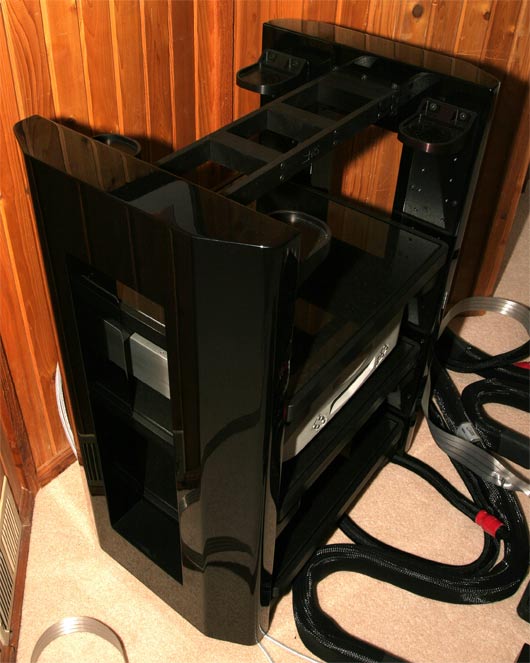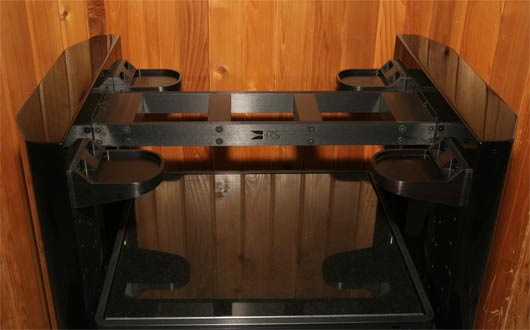 Without solid brace inserts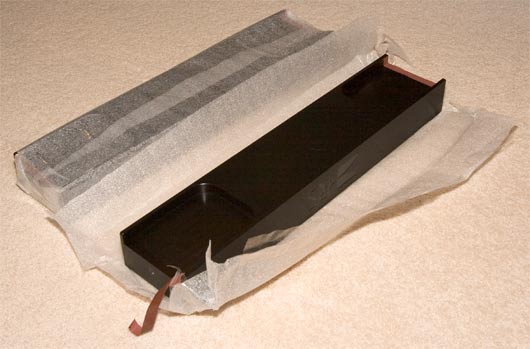 The pair of solid brace inserts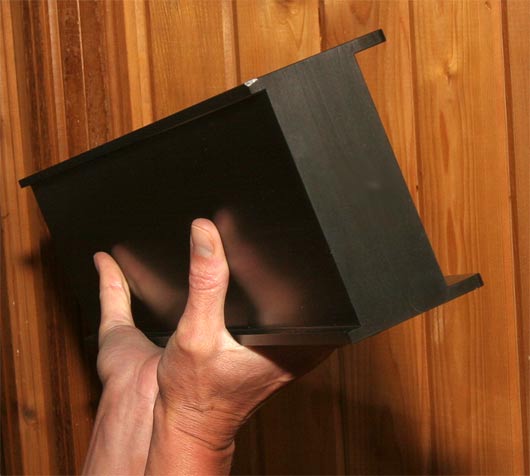 They are heavy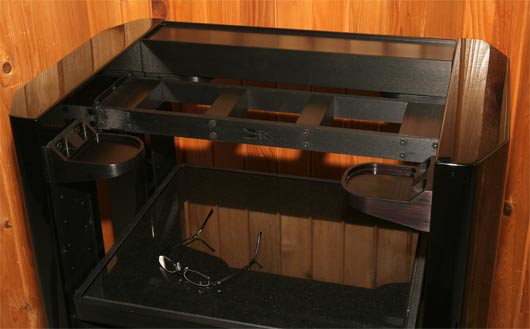 One solid brace insert installed [they just smoothly fit over the cups where the HRS platform feet usually go]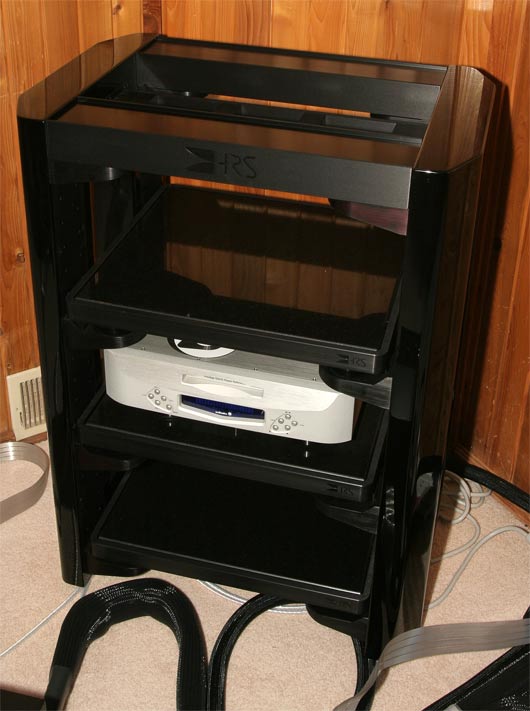 Two solid brace inserts installed.