The OnePlus 7 launch date has been confirmed as May 14, and it won't show up alone as it'll also be joined by the OnePlus 7 Pro.
New OnePlus 7 leaks point to at least two phones that will compete with the best smartphones – especially the best Android smartphones – with a gaming-ready silky smooth screen that has a 90Hz refresh rate.
OnePlus has even told us one core feature about its next handset: the OnePlus 7 will be one of the first phones to support 5G – although this particular feature is likely reserved for the pricier OnePlus 7 Pro variant.
Below you'll find everything that we've heard so far about the OnePlus 7. For more on the OnePlus 7 Pro, we have a separate guide but you may find the odd mention of that top-end phone in this list.
Cut to the chase
What is it? The next flagship phone from OnePlus
When is it out? Launches May 14
What will it cost? Probably at least $549 / £499 / AU$599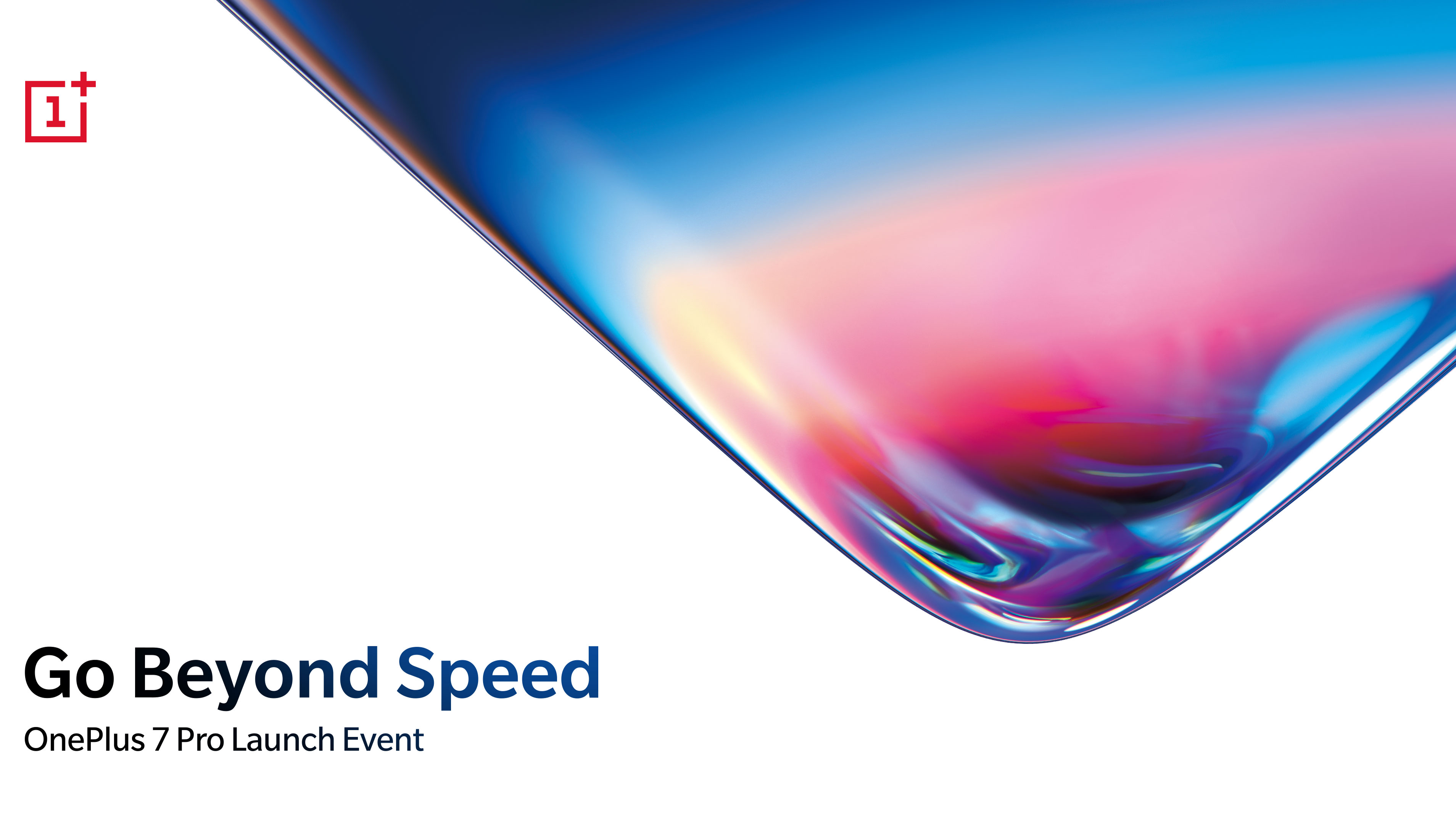 OnePlus 7 release date and price
The OnePlus 7 launch date has been set for May 14 after the Chinese firm sent out invites for simultaneous events in London, New York and Bangalore. TechRadar will be reporting live from both the New York and London events to bring you all the latest on the OnePlus 7.
As for the OnePlus 7 release date – when you'll actually be able to get your hands on one – that's still up in the air, but going on previous launches we'd expect it to ship before the end May.
It should go on sale soon though as the OnePlus 6T has started to sell out across the world and OnePlus is unlikely to intend no phones on sale at any point.
If the OnePlus 7 Pro does turn out to be the 5G variant, then you may have to wait a little longer for that to hit shelves though, as carriers will need to enable their 5G networks first.
There's no word on the OnePlus 7 price, but the OnePlus 6T – the most recent handset from the firm – launched at $549 / £499 / AU$599 and prices have been gradually creeping up since the range began, so we'd expect the OnePlus 7 will cost at least that much if not more.
If you want 5G though you might have to pay more. OnePlus has confirmed that it's working on a 5G phone and while it's not known whether the OnePlus 7 will support 5G, the company's CEO has said that its 5G handset will cost between $200 and $300 more than its next 4G device.
And in the US you might be able to buy it from a carrier, as this is something OnePlus has said it's looking into again. Last year's OnePlus 6T was available through T-Mobile if you didn't want to pay for the entire phone upfront and unlocked.
OnePlus 7 design and display rumors
We've seen numerous images seemingly showing the OnePlus 7, with the clearest look coming from the renders below, which show an almost bezel-free screen with a pop-up selfie camera, while the back has a triple-lens camera.
You can also see this design in some renders from a case-maker. The pop-up selfie camera isn't visible, but a cut-out in the cases to make space for it is. These images can be seen below.
That same design was suggested in leaked photos too, some of which show an all-screen design with no visible selfie camera, and one of which shows a raised section slightly above the screen, which could be part of the mechanism for a slide-out camera.
It seems that all of the images showing a phone with a pop-up camera might actually be the OnePlus 7 Pro though, according to a leak, which included renders supposedly showing the standard OnePlus 7.
You can see these below. They look a lot like the OnePlus 6T, with a teardrop notch rather than a pop-up camera and two rather than three rear cameras, though unlike the 6T the flash is inside the camera block, and the screen is apparently 6.2 inches (where the 6T is 6.41).
Elsewhere though we've heard that the OnePlus 7 has a 6.4-inch 1080 x 2340 screen, while the OnePlus 7 Pro has either a 6.7-inch 1440 x 3120 one or a 6.64-inch QHD+ one, so there's some disagreements on screen sizes.
We also know some details about the OnePlus 7 Pro, but we don't know if it'll be the same for the standard model. For one thing, OnePlus has confirmed that the OnePlus 7 Pro will have an HDR10+ screen. This is an upgrade on HDR10, as it can go brighter and can change the brightness boundaries on a frame-by-frame basic.
The company has also strongly suggested that the OnePlus 7 range won't have an IP rating but will have some level of water resistance.
Back in rumor land, we've heard more details about the possible specs of the OnePlus 7 Pro. According to a reliable source, the OnePlus 7 Pro has a QHD+ Super AMOLED screen with a 90Hz refresh rate.
That makes it higher resolution than any current OnePlus handset and with a higher refresh rate than most phones from any company. A high refresh rate can make interactions feel smoother.
While this is the first we've heard of such a high refresh rate, it looks likely to be the case, as the CEO of OnePlus has also tweeted a teaser saying that the next product from the company will not just be fast but also smooth.
Whether that feature will also be available on the OnePlus 7 is currently unclear.
All models of the OnePlus 7 will probably have a glass back, since OnePlus only recently switched to glass with the OnePlus 6 and OnePlus 6T. It's likely to also have an alert slider, since previous handsets in the range do.
OnePlus 7 camera rumors
We have a few ideas of what camera features we could see in the OnePlus 7, specifically in the OnePlus 7 Pro, after a tech site got their hands on the handset early.
Among the features we know the handset will have, one of the most intriguing is 3x lossless optical zoom on the handset, which lets you zoom that far in without losing any image quality.
In addition the phone is set to scale back its AI scene optimization compared to competitors, and let these processing features be background functions rather than important features of the camera.
We also know that it will be a triple-lens camera, and OnePlus itself has shared camera samples (below) taken with it. It looks from these as though the lenses are standard, wide and telephoto.
This is exactly what we've heard rumored, with sources talking of a 48MP f/1.6 main lens, a 16MP f/2.2 wide-angle lens, and an 8MP f/2.4 telephoto lens. The selfie camera meanwhile is said to be a 16MP f/2.0 one. 
As for the standard OnePlus 7, that's rumored to have a 48MP f/1.7 lens and a 5MP depth-sensor.
OnePlus 7 spec rumors
There are plenty of spec rumors which we'll come to below, but first it's worth highlighting what we know for sure: the OnePlus 7 Pro has UFS 3.0 storage, which should make it faster at reading and writing data than most other phones.
Whether that feature will be available on the OnePlus 7 is currently unclear.
According to an in-depth specs leak – courtesy of Samsung News – the standard OnePlus 7 is said to have a 6.4-inch 1080 x 2340 screen, a dual-lens camera with a  48MP f/1.7 main lens and a 5MP depth-sensor, a Snapdragon 855 chipset, a 3,700mAh battery with 20W fast charging, and a choice of 6GB of RAM and 128GB of storage or 8GB of RAM and 256GB of storage.
Another similarly comprehensive leak doesn't totally line up though. It says the OnePlus 7 has a 6.2-inch Full HD+ AMOLED screen with a 60Hz refresh rate, a 4,150mAh battery, a Snapdragon 855 chip, a 48MP main lens, a telephoto secondary lens, an in-screen scanner, 6GB of RAM and dimensions of 157.7 x 74.8 x 8.1mm, with a camera above the screen, rather than a pop-up one.
The most notable thing there is that the OnePlus 7 has a bigger battery than the 7 Pro (that's rumored to be 4,000mAh in the cheaper model) according to this leak, as well as a smaller, lower resolution screen, so if accurate it might have better battery life.
OnePlus 7 5G rumors
OnePlus announced it will release the first 5G phone in Europe. The company is partnering with the UK network EE to bring said phone to the UK at some point in 2019.
A prototype of that phone has been shown off, complete with a Snapdragon 855 chipset and what appears to be a 21:9 screen – though elsewhere there are reports that the final device won't have a 21:9 screen, and nor will it have wireless charging.
But it's entirely possible that the OnePlus 7 won't be the 5G-connected phone the company has been talking about. Sources said that the 5G device will be the first in an entirely new line, and another rumor hinted that it may start at $649 (or $100 more than the 6T).
That said, as noted above, more than one source reckons the 5G phone will be called the OnePlus 7 Pro 5G, suggesting it will be a version of the OnePlus 7.
We've also seen possible case renders for the 5G model, which you can see below. We'd take these with a huge side of salt though, as they look more like the OnePlus 6T than most of the OnePlus 7 leaks we're seeing. 
They do look similar to some renders above, supposedly showing the standard OnePlus 7, but we'd expect the 5G model to be more in line with the OnePlus 7 Pro.
The aforementioned leak of OnePlus 7 Pro specs also mention the OnePlus 7 Pro 5G, which sounds to have the same specs as the standard Pro model, just with 5G on board. That's believable, as the company has previously claimed that it will launch one of the first 5G phones this year.  
What we want to see
Before we knew anything about the OnePlus 7, we put together the below list of features we wanted to see. You can still read about them all below:
1. A QHD screen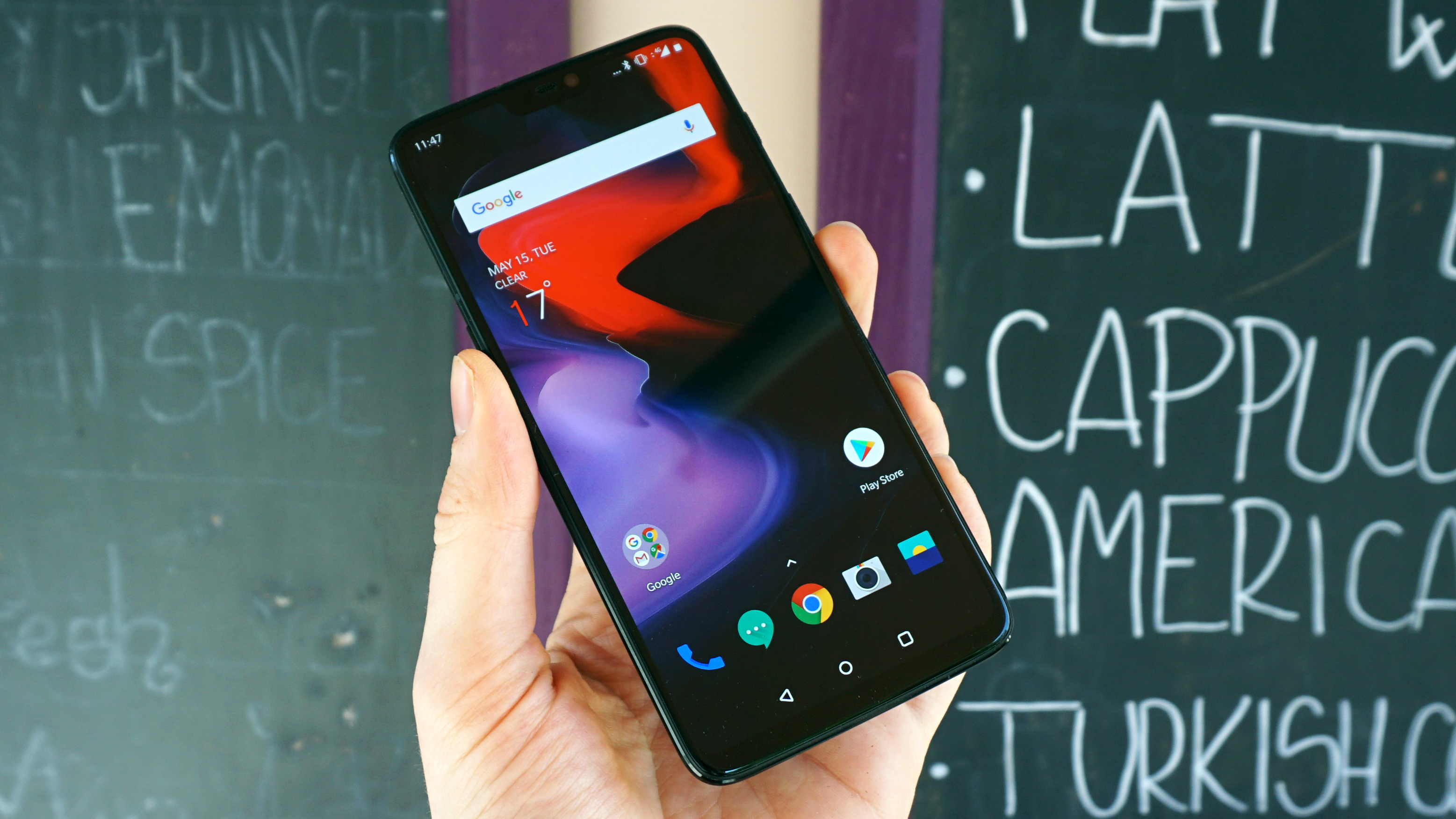 OnePlus always packs its phones full of cutting-edge specs and features, yet it always sticks with a Full HD screen, which isn't a match for most of the top-end flagships.
That may well be keeping costs down, but it's time the range made the jump to QHD, especially given that its screens are getting bigger, so we want to see that happen for the OnePlus 7.
2. A microSD card slot
You can get a decent amount of storage in the OnePlus 6 but you don't get a microSD card slot, so if the amount it ships with isn't enough you'll have to start deleting things.
That's not ideal and while the 256GB top size should be plenty for most people it won't be for everyone – especially those who plan to pack their phone full of music, films and games. So adding a slot into the OnePlus 7 would be much appreciated.
3. Proper water resistance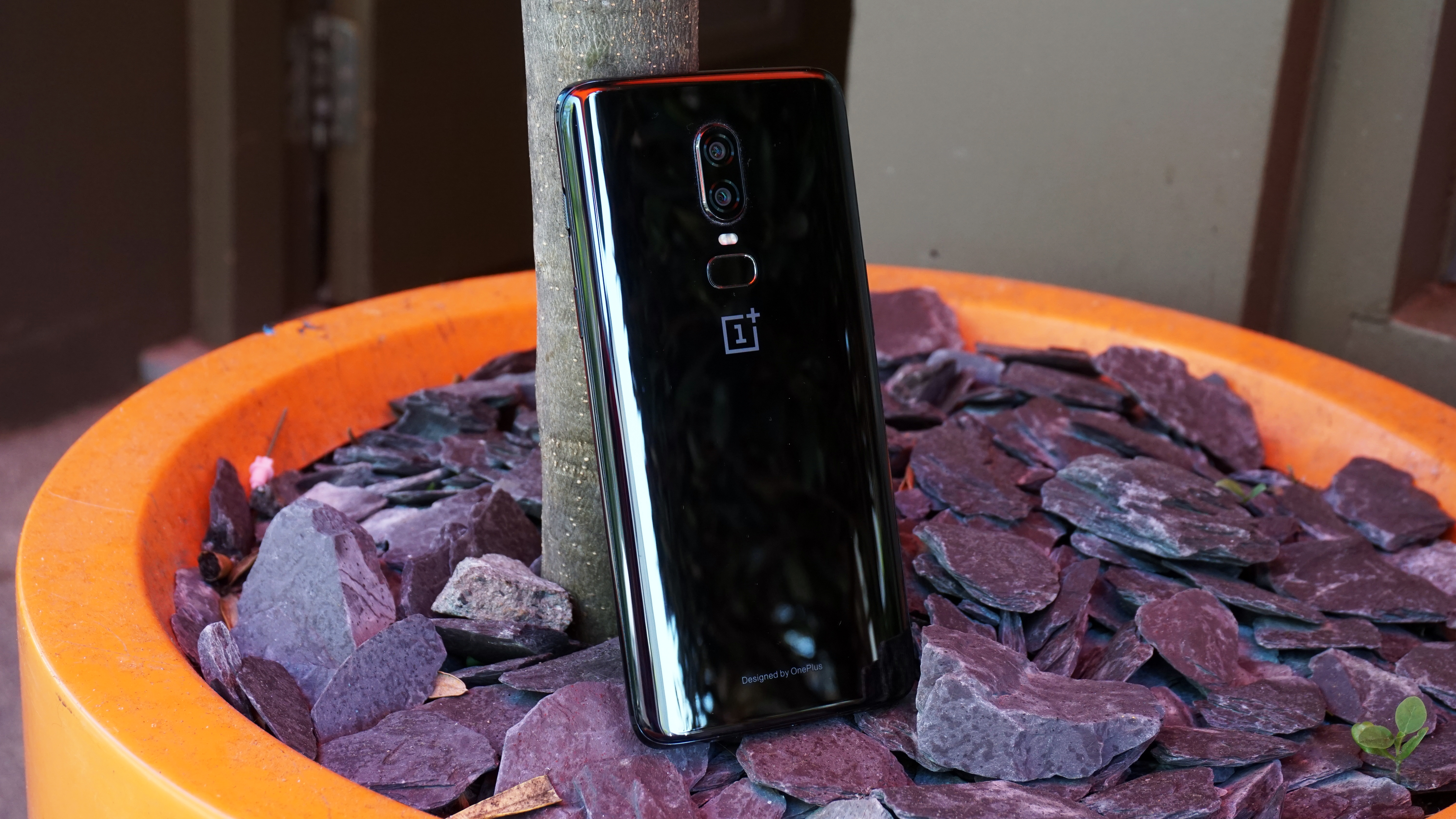 The OnePlus 6 has some water resistance, but it doesn't have an IP rating. So it should be able to survive a splash if you dry it off quickly but can't really be put in the water.
Not that we'd advise doing that in general with most phones, but knowing that it would survive if you did – or if you use it in heavy rain – could give some real peace of mind that you don't get with the OnePlus 6, so we'd like to see this improved for the OnePlus 7.
4. Stereo speakers
The OnePlus 6 has just a single speaker, and its placement at the base of the phone makes it easy to muffle, so we'd like to see it ideally moved and definitely doubled up for the OnePlus 7, with a second speaker allowing for loud stereo sound.
Sure, you'll probably mostly use headphones anyway, but having a quality speaker setup can make all the difference when you just want to watch a YouTube video or listen to a podcast without plugging in.
5. No notch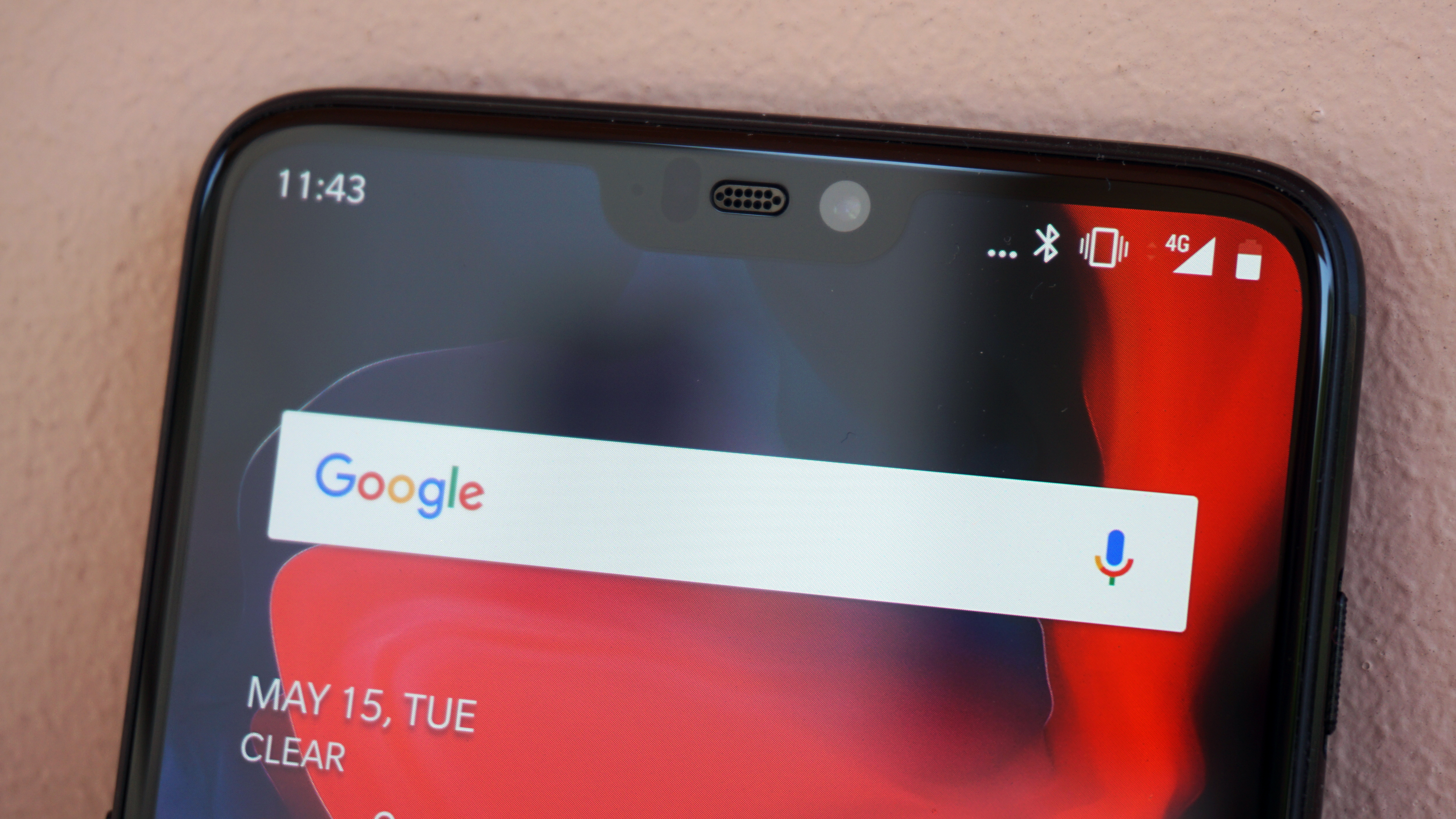 The OnePlus 6T is one of many recent phones to get a notch, and while it can be hidden if you prefer, what we'd really prefer for the OnePlus 7 is no notch at all.
But we don't want a return to big bezels either. We're starting to see phones like the Vivo Nex and Oppo Find X which have almost no bezel at all and we'd like the OnePlus 7 to join them. This isn't out of the question, especially as Oppo is heavily linked with OnePlus. In fact, current leaks point in this direction.
6. Wireless charging
Despite having a glass back, the OnePlus 6 doesn't support wireless charging, which seems like a major omission for a flagship phone.
This is probably a cost-cutting measure and, in a sense, seems reasonable, since we doubt wireless charging is a heavily used feature, but it would be nice to have.
7. An in-screen camera
Along with an all-screen design we'd like the OnePlus 7 to have an in-screen camera. Most leaks point in the direction of a pop-up solution, but an in-screen one would be so much more elegant.
We don't think this is likely for the OnePlus 7, but you never know. After all, just such a camera has been rumored for at least one phone.