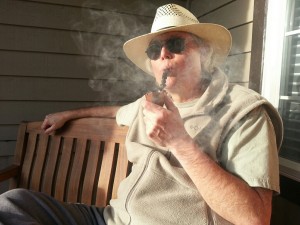 [Note:  All components in BOLD are loaned; all components in standard face are owned by me.]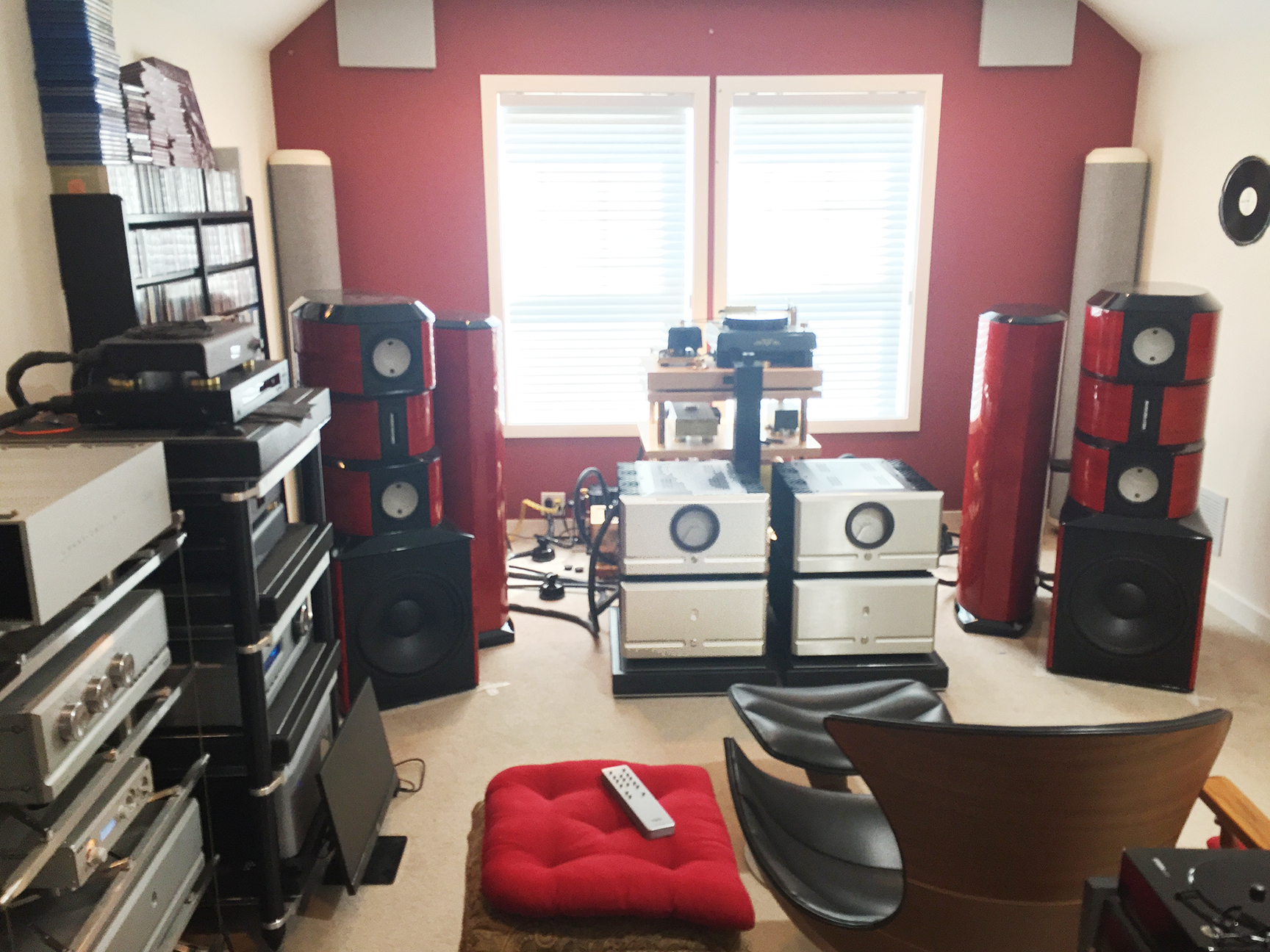 Our current (August 26, 2017) stereo reference system, featuring PASS Labs Xs Phono Amp, Xs Preamp, and Xs 150 Monoblock Amps, feeding Evolution Acoustics MM2 Loudspeakers with EXACT External Crossovers. Our new GamuT Lobster Chair optimized for audiophile listening and maximum comfort is in the foreground to the lower right.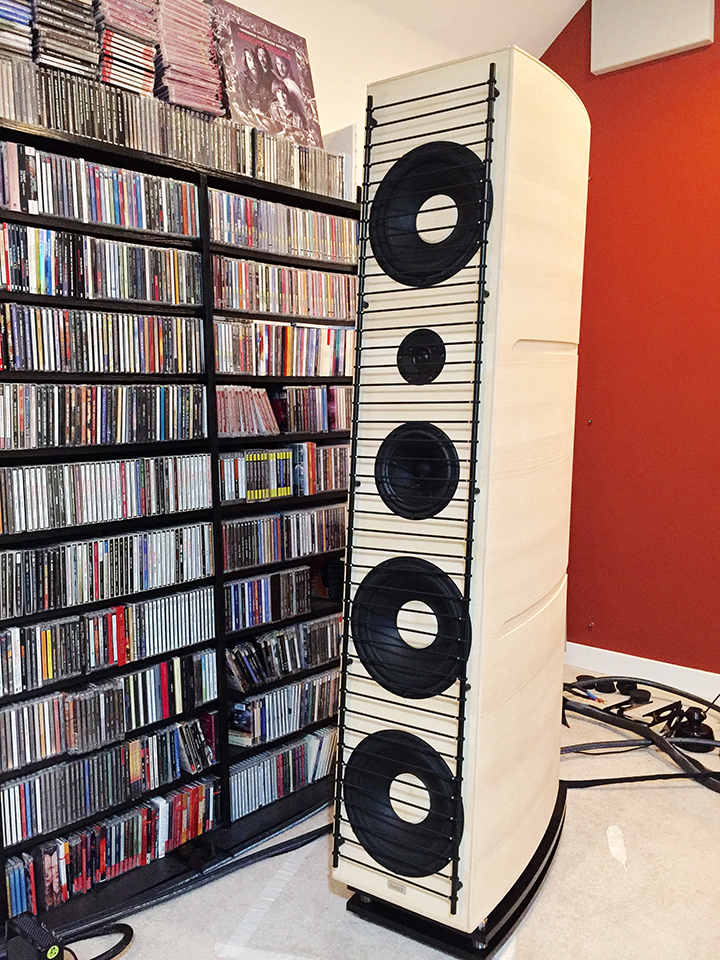 The GamuT Audio Zodiac Reference Loudspeaker next to one of our racks of SACDs.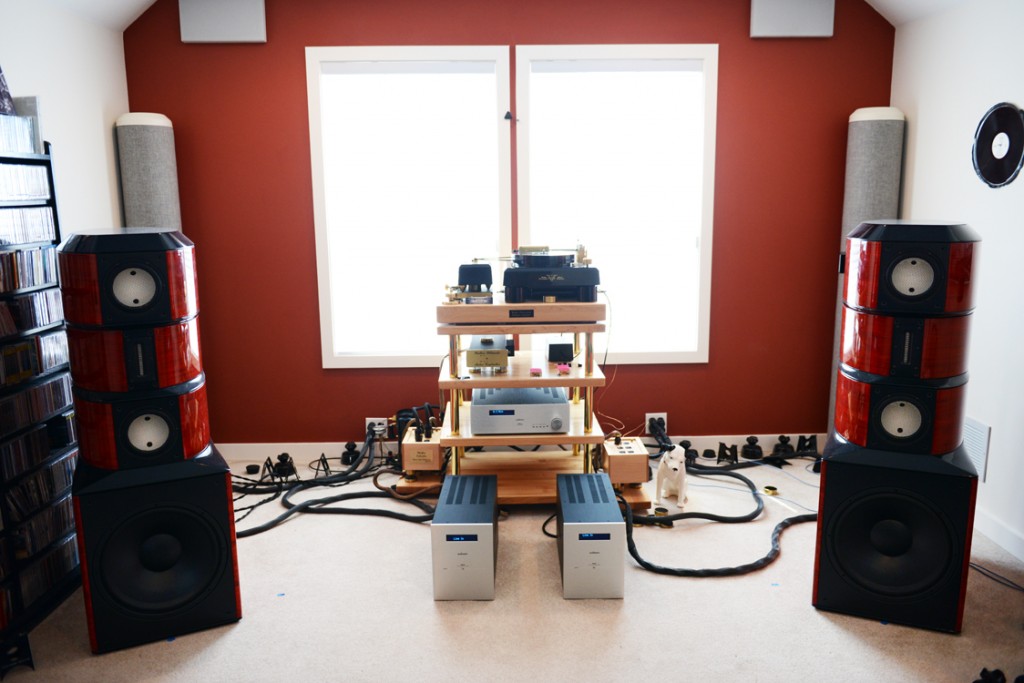 The Evolution Acoustics MM2 Loudspeakers with a pair of Audionet MAX monoblock amplifiers and the PRE G2 preamp on the Walker Audio Prologue Rack.… Read the full article