The best Google Home prices aren't hard to fine. In fact, since you're on this page, you're already in the best place to find the latest deals on the Google Home and Google Home Mini smart speakers. 
You don't have to search any further for the best Google Home deals because we find and list the best deals every day!
The Google Home and Google Home Mini are two of the most popular smart speakers on the market that tap into the convenience of voice control. Google's speaker line is similar to the Amazon's Echo and Alexa family of devices, though perhaps Google's aren't quite as popular. 
But when it comes to performance, the Google Home and Google Home Mini go toe-to-toe with Amazon's smart speakers. And when it comes to saving, you can rest assured that we've found the best Google Home deals for you. 
After you save on your new smart speaker, getting going with it is as simple as a voice command. When your Google Home speaker arrives at your doorstep, all you need to do is say 'Ok Google' and ask your Home or Home Mini any question you like. Google Assistant uses the enormously powerful Google search engine to bring you the answer. It makes for a great party trick.
More features and apps are being added all the time, but right now you can stream music from Google Play, Spotify, Tunein or your phone. There are smart home tech features to pair it with too, so watch in awe as you smart lights and thermostats are told what to do. Even the basic features prove incredibly handy, such as adding items to shopping and to-do lists, or setting alarms – finally, no more burnt pizza!
So, how much is the original Google Home? Most prices start around the $129 / £129 mark, but retailers are slowly getting more competitive. We're seeing more discounts nowadays, or bundles often including a Chromecast dongle for free. Expect Amazon to respond with its own Amazon Echo deals too.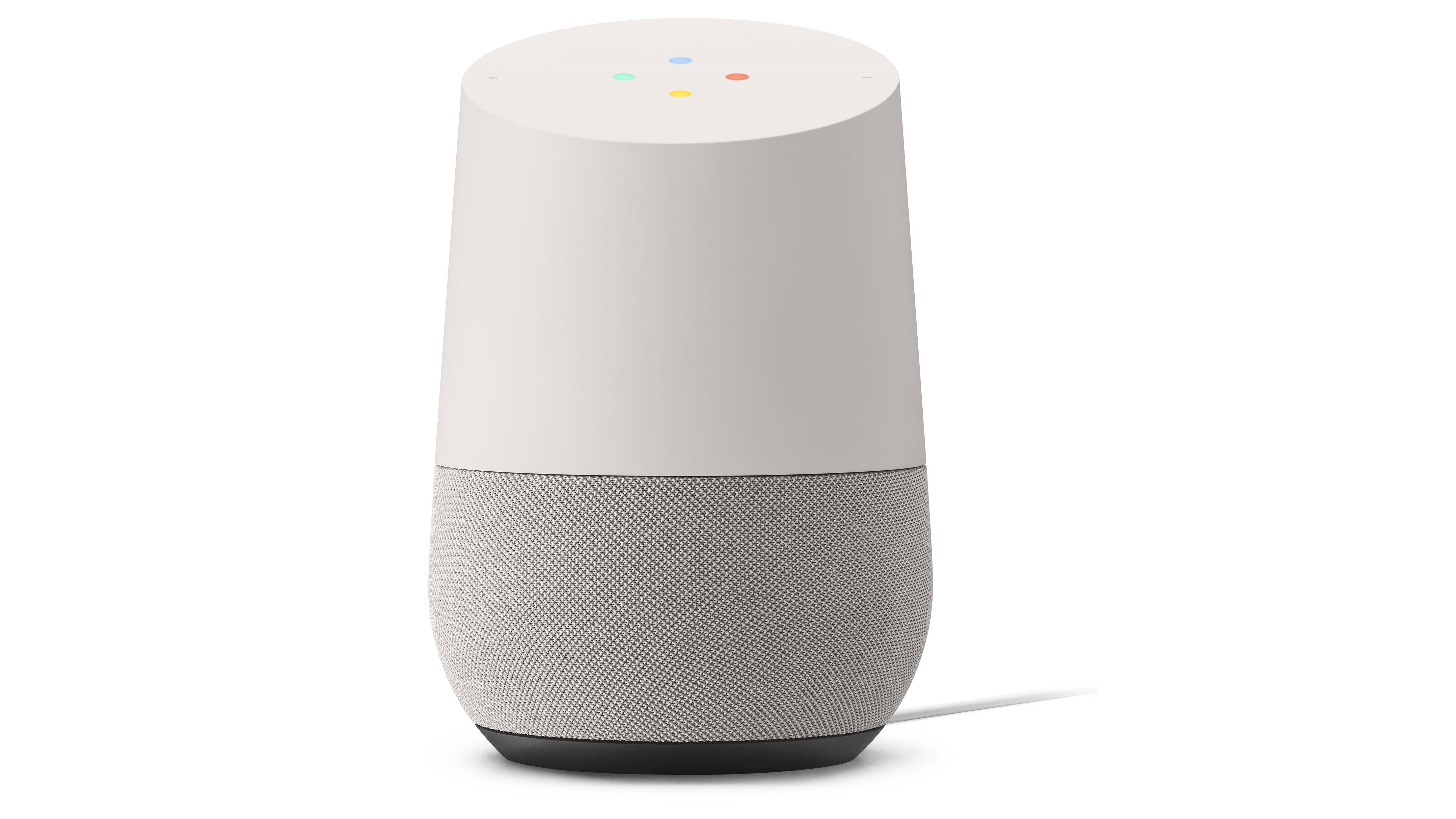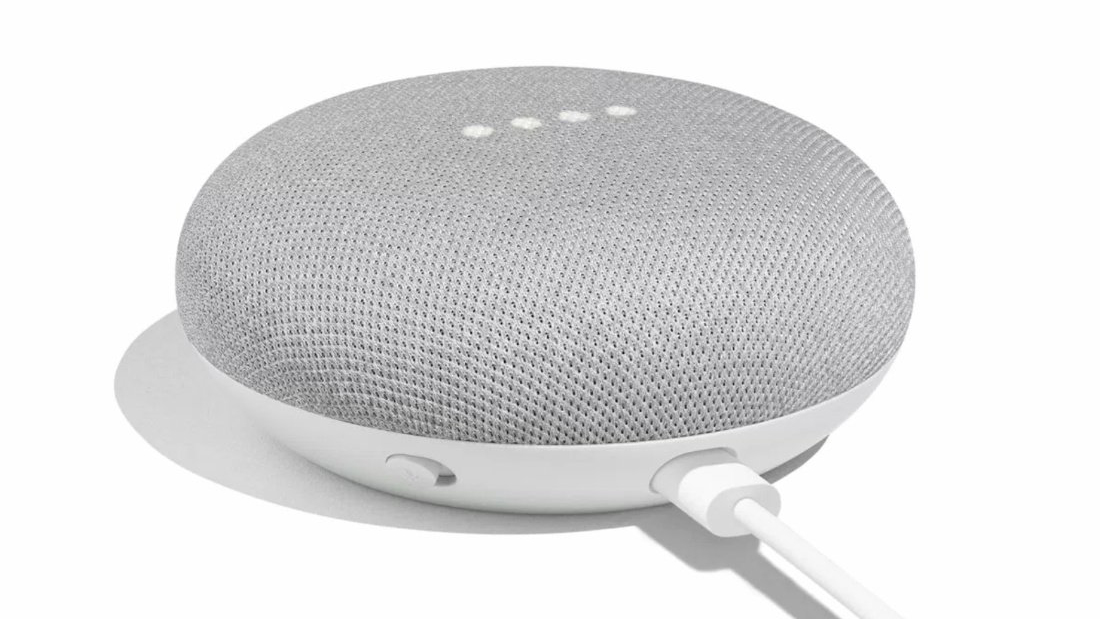 Google Home Mini deals
The Google Home Mini is a smaller cheaper version of Google Home, first unveiled in 2017. Instead of a pricey £129/$129, like its bigger older brother, you pay $49 in the US and £49 in the UK for the Home Mini. 
Naturally, the Google Home Mini comes with Google Assistant, meaning you ask it questions by simply starting with, "Ok, Google." And with the power of Google search engine behind it and now a super low price to match, Alexa's time may be up.
Color options include chalk (grey), charcoal (black) and coral (pink). At such a cheap price point, you may be tempted to get more than one, especially for family homes as a new Broadcast app allows you to talk to any Google Home device in the house.
We update this article with the latest Google Home Mini deals from a range of retailers as and when they appear online.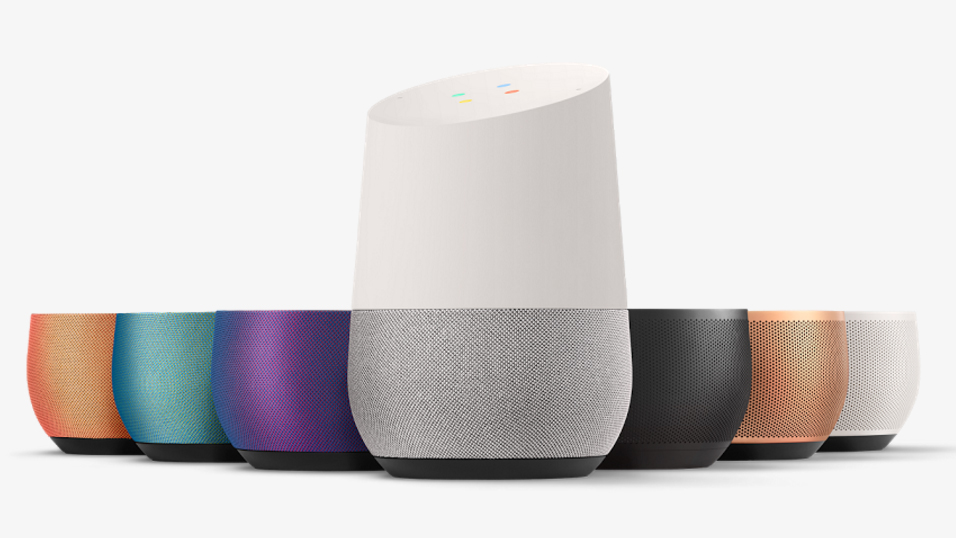 What are Google Home bases?
The bottom part of the original Google Home speaker can be swapped out for different 'bases' to replace the default grey one. They're not cheap though and the official ones are only available from the Google Store at the time of writing.
Fabric bases are the cheapest at $20/£18 and come in Mango (orange), Marine (green) and Violet. Metal bases are $40/£36 and come in Carbon (black), Copper and Snow (slightly grey). We might just have to splash out for that Violet one though.
We've seen some third-party sales and knock-offs, mainly leather-style ones, at Amazon and eBay, but nothing particularly tempting so far and the prices aren't that much cheaper either.