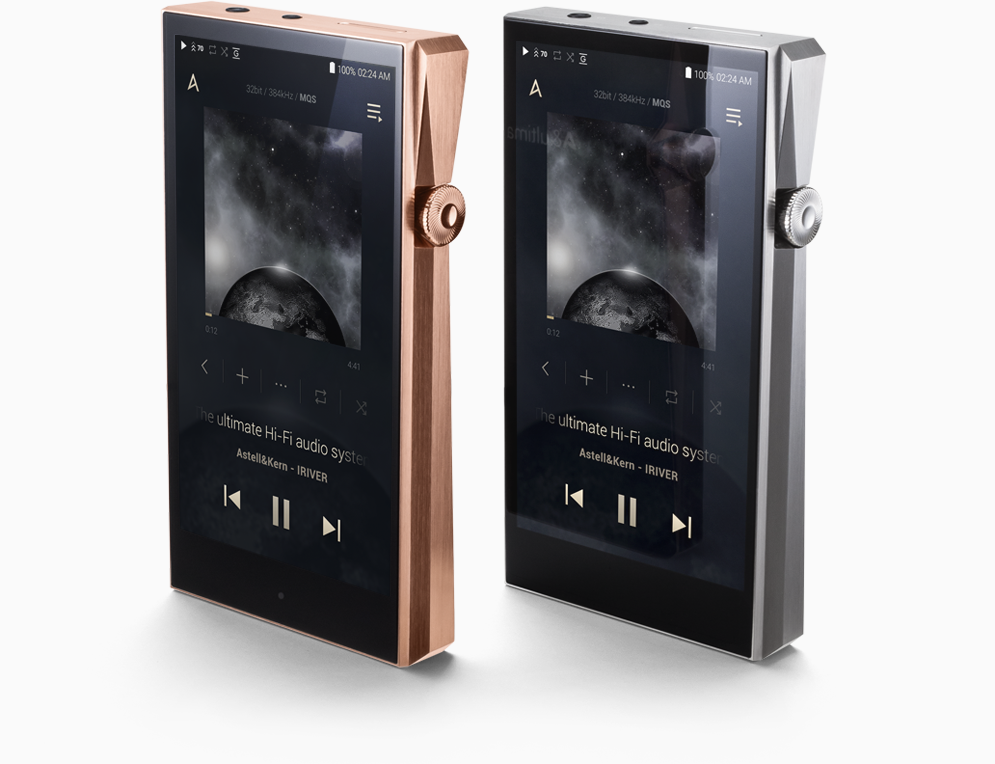 The Waldorf Astoria Hotel in New York has a slogan. "The improbable will be done right away. The impossible takes just a little longer." The Astell&Kern SP1000 A&ultima Series High-End Music Player (or Digital Audio Player – DAP) took just a little longer to develop, but the impossible has been achieved. This sonic and technical tour de force still fits in the palm of your hand. Even the price is right, with no price increase over the last herculean effort from A&K in their AK-380, but providing a major leap in performance.
With two cases available to choose from, one stainless steel and the other copper at no extra cost, you can customize to your personal taste. Incidentally, the stunning stainless steel has a more direct and snappier audio presentation, while the lustrous copper version is smoother and slightly laid back. I switched back and forth in this review, preferring overall the stainless steel with headphones and the copper as a system server. The internal electronics are identical. Just call me a fanatical audiophile!
The Astell&Kern SP1000 A&ultima Series High-End Music Player is more intuitive in operation, sports a larger display, has twice the computing power, double the DAC chips, handles Single, Double, and Quad DSD (DSD256) in Native DSD mode, and also does up to 384kHz/32-bit PCM ability. The SP1000 does not upsample, and features a Cartier-like fit and finish. THD is typically .0005% distortion at 1kHz, and frequency response is 8Hz to 384kHz. It even has a parametric equalizer on board. With jitter reduced to 200 Femto seconds, very respectable for a portable unit, there is, to me, no audible jitter. Overall performance on hi-rez material is as smooth as a baby's butt. The portable SP1000 sounds just like a $5000 stand-alone DAC that weighs 20 pounds! The SP1000 weighs just 13.6 ounces.
It stores up to half-a-terabyte of music (256GB internal storage, plus up to an additional 256GB using the optional microSD slot, which is easily accessible). The 5-inch super-detailed touch screen is genius. The SP1000 OS supports every Windows and MAC OS I have ever heard of. Even with all its mega features, the battery life is still about 12 hours of music (44.1kHz/16-bit PCM @ a volume level of 75) on a 2-hour rapid charge. I recommend you go online and read about the Astell&Kern SP1000 A&ultima Series High-End Music Player (see the link below), and immerse yourself in the specs. For me, it is all about the music.
As A System Music Server
Utilizing Kimber Select 1036 single-ended silver interconnects terminated in a 3.5 mm adapter, I went directly into my E.A.R. 912 preamp from the DAP. I switched the gain to "line out" for purest sound. I auditioned all formats I had available. I was stunned. My 24/96 Callas recordings were alive and dimensional. My 24/192 Blue Note albums were solid, powerful, completely without edge, rich, and extremely detailed. My DSD recordings blew my socks off. Astell&Kern SP1000 A&ultima Series High-End Music Player has right-to-left separation like a tape deck, and the depth of images is significantly beyond anything digital at this price point. My fun A&K 240 is badly outdated compared to the palpable musical presence of the SP1000. The 380, though excellent, just lacks the next-step-up high definition and dimensional sound of the SP1000. Hear a total lack of noise, grain, and phase distortion with the 1000. Extraordinary!
The SP1000 may be small in size, but sounds really big, big, BIG! You hear wall-to-wall definition, like great analog. This is a breakthrough for a DAP of exciting proportions. The player sounds truly powerful and never compressed. It reveals a delicacy, too, which demonstrates its huge computing prowess.
Overall, I preferred the SP1000's performance on DSD by a small margin. But even well-recorded and well-ripped CDs were smooth and exceptional. I never got tired of listening with the Astell&Kern SP1000 A&ultima Series High-End Music Player as a server!
Still as a Server, Now Utilizing Unique Innovation Technology Perfect Music Purifier (PMP) Interconnects
With the RCA to mini-jack adapter installed, running to the UIT Cables with PMP Module on board, the overall definition of the 1000 instantly increased noticeably; I'd say another 15% or so. The vocals were more analog-like, and spatial cues were more realistic and solid. Nice increase in imaging of solos in complex musical passages. I heard more depth, too. These $800 or so interconnect wonder wires never cease to amaze me. The UIT Interconnects enhance the Astell&Kern SP1000 A&ultima Series High-End Music Player when attached to your main system even with triple the cost interconnects on hand! (For more, see www.uitaudio.com)
Astell&Kern SP1000 A&ultima Series High-End Music Player with Headphones
My reference headphones include the following:
Grado PS2000e
Grado PS1000e
Grado GS2000e
Sennheiser HD800
Ultrasone Edition 8
MrSpeakers Ether Flow
Audeze LCD-X with Kimber Axios Cables
Audeze EL-8 
The Astell&Kern SP1000 A&ultima Series High-End Music Player is the most powerful DAP A&K has produced, and the only one I have tried that I did not feel I needed a stronger headphone amplifier. It has 2.2 volts output single-ended, and 3.9 volts output balanced rms! It powered up all of my reference cans on all types of material from Opera to Pink Floyd. 
The bass response was ultra-smooth and deep on my best cans. Deeper bass was achieved with the Grado and Audeze cans than any other DAP, ever. I got a touch deeper bass with my E.A.R. HP4  $6,000 Headamp in the circuit, but not much. Oh those pesky tubes! The mids and highs were extremely detailed on all of my references. The SP1000 just did not disappoint in any setting. The Astell&Kern SP1000 A&ultima Series High-End Music Player showed itself to be unfailingly musical and sophisticated and brings out the glory in top headphones. 
The advanced equalizer on board allows you to tweak the SP1000 to max your cans' performance. It works very well and is intuitive to use. I preferred to go au-naturel for this review. The Astell&Kern SP1000 A&ultima Series High-End Music Player just does not need enhancement to max most cans. With its superb resolving capability and high power, the equalizer was not for me. Your mileage may vary, of course. Most purchasers will love it, I predict.
At one point I had several audiophiles and headphone lovers over comparing the performance of the AK-380 and SP1000. All chose the SP1000 as the superior DAP, and joked about slipping it in their pocket on the way out the door.
UIT Headphone Extender
I gave a listen to the UIT Headphone extender on the Grados and Audeze cans. There was an increase in the flow of the music and the openness of the sound stage. Any increase in sound stage performance turns on headphone lovers, and the UIT Headphone Extender at about $200 does just that. I recommend it and found no flaws in using it.
Conclusion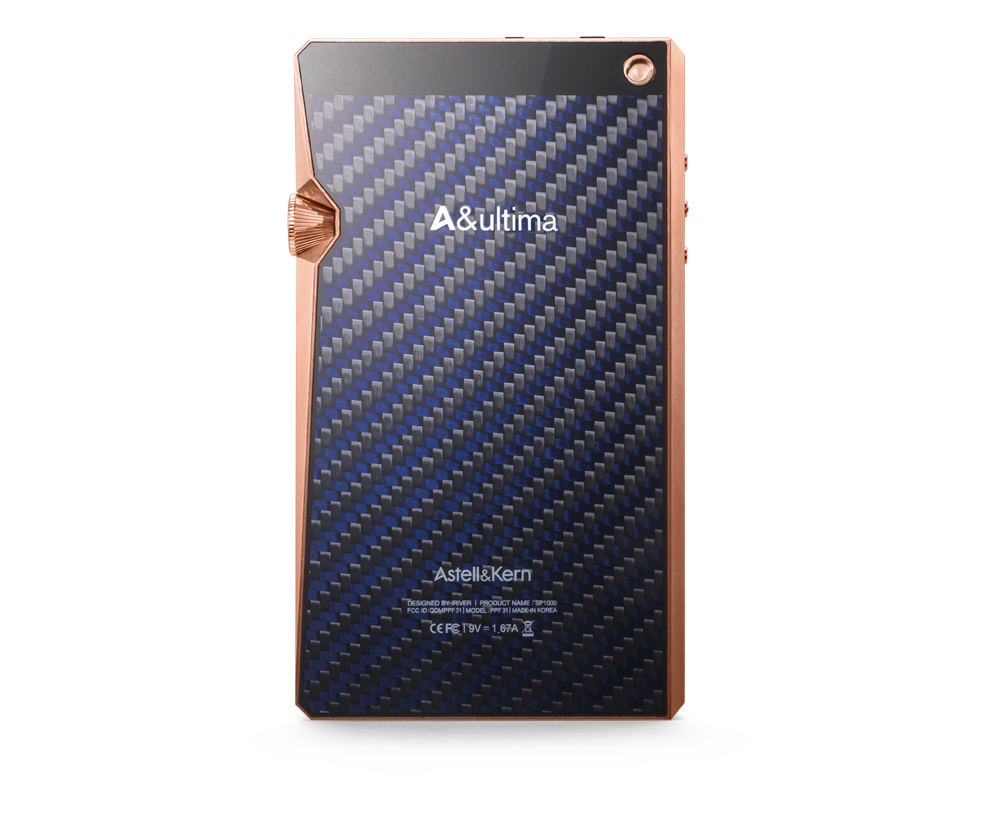 The Astell&Kern SP1000 A&ultima Series High-End Music Player will be THE reference player by which all current and future creations will be judged. Its leap in performance, musicality, ergonomics, and flexibility are a dream come true. I found that the more you play it, the better it sounds. At 50 hours it sounds very good, but run at 100 hours each on PCM and DSD material in a musical loop, you will find its gorgeous potential. Do not economize on cans or cables, for only the best will show you just how brilliant the SP1000 performs. When you find yourself muttering "WOW!", you are there.
I did not dive into all the myriad of features and future upgrades planned for the Astell&Kern SP1000 A&ultima Series High-End Music Player. You can count on a ton of them in the works, including a high speed CD ripper which will plug directly into the 1000, sans computer. The SP1000 is beautifully packaged and comes with key cables and assorted goodies. Everything has been thought through, and the IRiver team headed by Owen Kwon is ready to serve all your needs now and in the future. I have never met a friendlier group of techies and music lovers. 
The Astell&Kern SP1000 A&ultima Series High-End Music Player is the state-of-the-art, so far as I have experienced it. It is available now in the United States in both finishes. The impossible did take a bit longer, but has arrived. 
Astell&Kern's SP1000 A&ultima Series High-End Music Player receives my highest recommendation.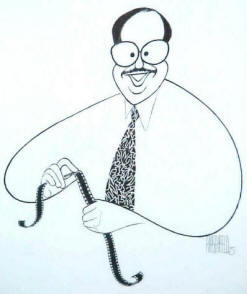 SP1000 A&ultima
Retail: $3500
Astell&Kern
Owen Kwon
Web page for more on the SP1000 go HERE.
Photographs courtesy of Astell&Kern.