ATI is a well-known and highly-regarded amplifier manufacturer building amps under their own brand and for other manufacturers that include Lexicon, Outlaw, SAE, Theta, and most recently, Monoprice.
ATI now has two completely different technology amps occupying the 200-Watt sweet spot. The AT4000 class A/B and the AT522NC Class-D amplifiers, both with surprisingly similar specifications. The AT52x series is 25% cheaper and up to 50% lighter than the AT4000's.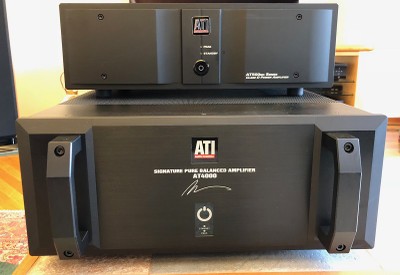 The AT4002 (bottom and AT522NC (top).
The AT4000 is the slightly lower powered (200 versus 300 WPC) version in their top-of-the-line Signature Series amplifiers.
…
Read the full article