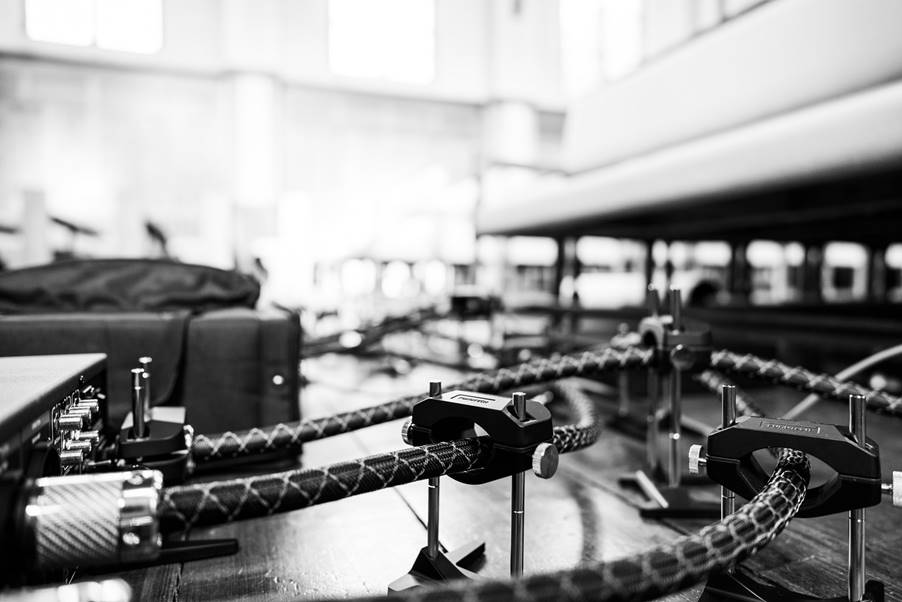 Award Winning Performance-enhancing Connector & Cable Supports
Multi-material hybrid construction: an original Furutech design
For superior connector and cable damping
Multifunctional NCF Booster and NCF Booster-Signal Performance-enhancing Connector & Cable supports
Not only do the Furutech NCF Booster products lift audio cables off the floor minimizing their points of contact with the floor, reducing electromagnetic interference, they also excel at providing NCF damping support for connectors and cables at points of connection. NCF Booster products allow for the optimum alignment between connectors and sockets and eliminates static – boosting performance by allowing a more pure and clear signal.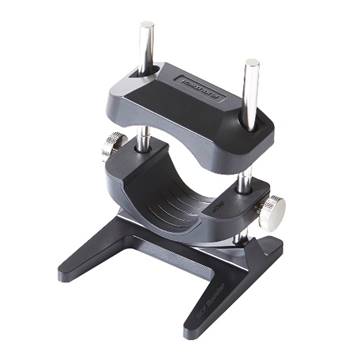 NCF: Nano Crystal² Formula
Incorporated into selected Furutech products, NCF features a special crystalline material that has two 'active' properties. First, it generates negative ions that eliminate static. Second, it converts thermal energy into far infrared. Furutech combines this remarkable material with nano-sized ceramic particles and carbon powder for their additional 'piezoelectric effect' damping properties. The resulting Nano Crystal² Formula is the ultimate electrical and mechanical damping material. Created by Furutech, it is found exclusively in Furutech products.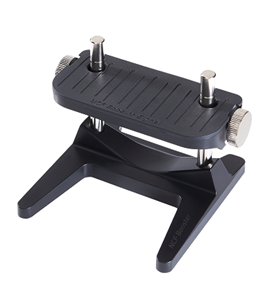 Top Audio Commentators report on NCF Booster performance:
Paul Rigby (The Audiophile Man) LINK
…I tested my system with two Boosters and four Booster Signals but, ideally, I should have had another three Boosters and around six to 12 Booster Signals to get maximum benefit. That said, even with my limited number of units, I was grinning all the way through this test. They all worked brilliantly when used in the right places.
Jeremy Kipnis (enjoythemusic.com) LINK
…Furutech NCF Booster cradles set-up strategically throughout the systems here under review, the results became Excellent, even Outstanding sound could easily be heard, with a special tangible immediacy that is both startling (since it's so obvious) and provocative… causing one to be drawn into the playback and thus intently listening!
Fred Crowder (Dagogo) LINK
…In my system, the NCF Boosters increased resolution of detail and air at the upper frequencies and reduced noise and distortion. The effect was reduced fatigue and a more pleasant listening experience with digital media. The soundstage appeared to have greater volume with improved depth and somewhat better localization of instruments on the stage
Masamitsu Fukuda (Audio Accessory Japan)
…Blur and muddiness lifted, resolution improved
Chitake Inoue (Audio Accessory Japan)
…Improvement in the entire system
Masanori Hayashi (Audio Accessory Japan)
…Improved clarity and detail, depth revealed
Tomohiro Kaiyama (Audio Accessory Japan)
…Immediate stabilization of sound on fitting the NCF Booster, resounding improvement
Akira Sumiyama (Audio Accessory Japan)
…It doesn't matter how many you use, a saturation point is never reached
MORE INFORMATION HERE: http://www.furutech.com/2018/05/16/16955/
Make A More Powerful Connection With Furutech!