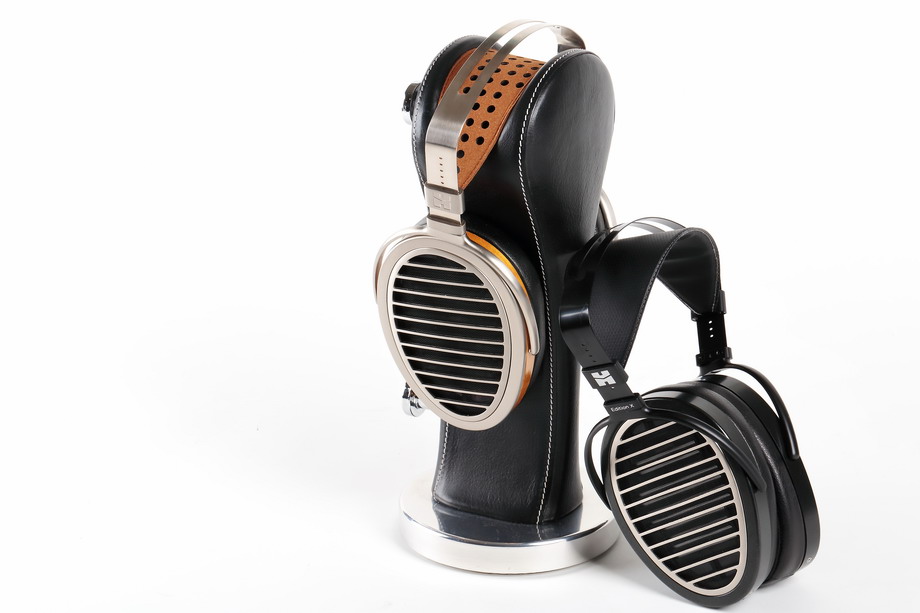 HiFiMAN Headphones – HE1000 V2 and Edition X V2 
Within past several years the world of high-end audio took a course leading it towards the "wall". What wall? A complete price stratosphere. Sure, quality has to cost, and for an exceptional quality one pays double or even triple. Despite this, the current prices for the audio equipment of the highest quality become outrageous even for those who had listened, reviewed and bought such products without batting an eye before.
This state of affairs has been noticed and commented on repeatedly by most editors and journalists of numerous specialized magazines around the world. Which of course has not changed the market even a bit. Because, it seems to me, it is inscribed in the DNA of the luxury products industry – the pursuit of excellence on one hand and maximizing return on investment on the other. Since we are talking about products that are amortized over long period of time, the margin has to be sufficiently high. The downside of this trend an increasing distance between brands leading the pack and the rest of them, resulting in fewer and fewer people deciding to keep up with the former even if they could afford to. The advantage, in turn, are large sums spent on R&D.
Changes can best be seen among manufacturers of loudspeakers, amplifiers and cables, but the other segments of  perfectionist audio market adapt to the situation including headphone manufacturers. Because when seven years ago, the HiFiMAN, then not very well-known producer from USA, associated with designers and engineers from China, launched a magnetostatic headphones, HE-6, it seemed that shot itself in the foot. Yes, it was a perfect headphones that we bought for our reference system, but its price, almost 6000 PLN, seemed completely disconnected from reality. Even if the biggest HiFiMAN's competitor, Audeze, offered their LCD-3 (though also in our reference system), that cost even more at the time, around 8000 PLN.
EDITION X V2 | HE 1000 V2
During the High End Show 2015 in Munich I saw and listened to the new HiFiMAN reference model, HE1000, for the first time. These headphones made a huge impression on me, and as a result we decided to award it with the Best Sound High End 2015. The problem, however, was obvious—asking price for  the new flagship was nearly 18 000 PLN. Note, that the competition kept up, because the Audeze LCD4 cost more than 17 000 PLN. In this way, we left the four-digit price level and firmly entered into a five-digit one. In the case of HiFiMAN increase in price amounted to, more or less, 150%.
Now lets recall, please, what I said about the reasons for the pursuit of the impossible: on the one hand companies try to protect their financial liquidity, and the other they need money to finance research and development of new technologies, solutions, also better, more expensive materials and higher quality workmanship. Just look at the new HE1000, now available in V2 version (that we're testing), and compare them with HE-6. While changes in aesthetics and performance for the Audeze LCD-4 compared to LCD-3 are okay, that new Mr. Fang Bian's flagship is a different story, which has—apart from the general concept—almost nothing to do with the past.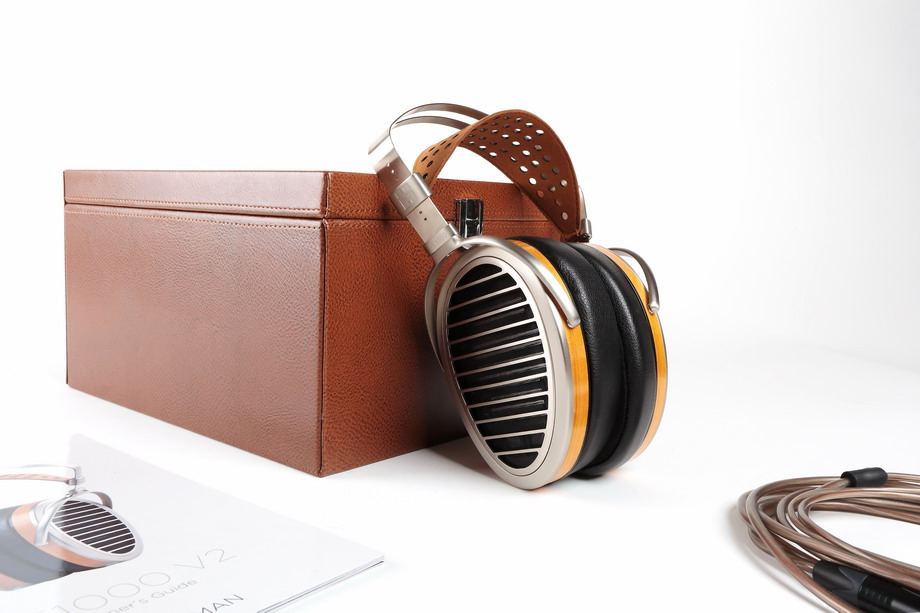 First of all, their appearance changed significantly. Previously, all HiFiMANs had round ear cups, now they feature elongated ones, more like what we find in the Sennheiser HD800. The round shape was a simple transfer of the shape of the membrane. New versions of both the original (V1), and V2, have elongated shape and thus adapt better to the anatomy of a human head.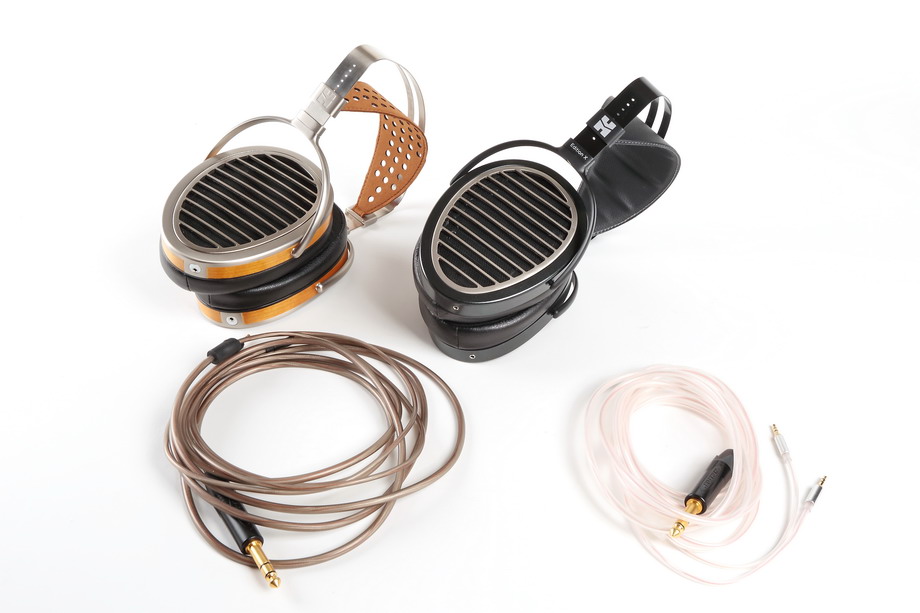 These are still magnetostatic headphones, but with asymmetric membranes and grill that reminded me a car's air intake grill. This solution is called Window Shade Grill, and it is intended to improve the rigidity and at the same time facilitate an outflow of air from the outside of the membrane. To take advantage of nanomaterial membranes used in HE1000 V2, engineers redesigned also the magnetic system. It is called Advanced Asymmetric Magnetic Circuit and is composed of magnets arranged on both sides of the membrane, but in an  asymmetrical manner—on the outer side they are much larger than on the inside.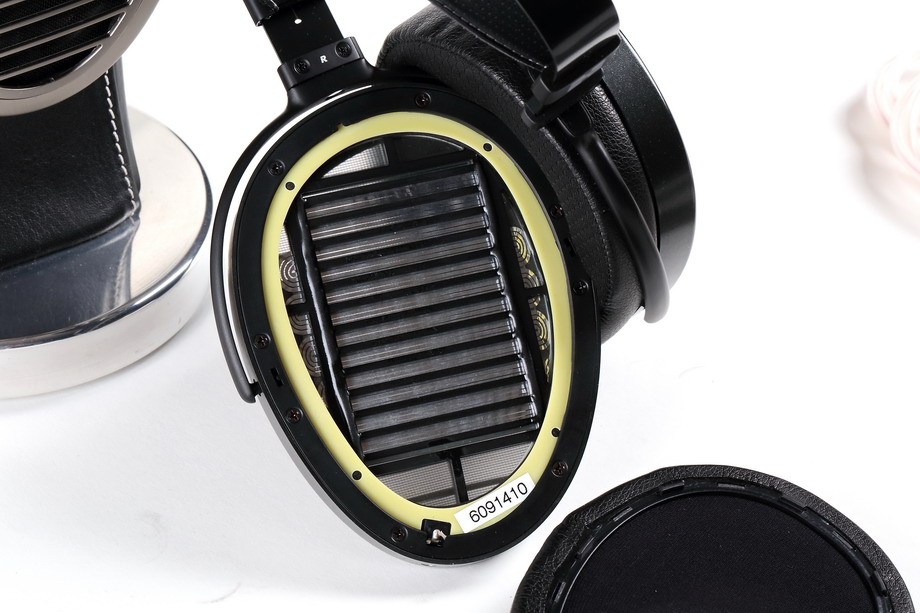 Both models under review—HE1000 V2 and V2 Edition X—look similar, but differ with some important details. The diaphragms of the former are made of 0.001mm Nanotech. These are headphones, with ear cups made of metal and wood. The headband is made of leather. The X Edition V2 features a soft, pleasant to touch material, and the ear cups are not finished in wood, but rather in Mylar. The soft parts of ear cups in both V2 models are made of polyester—previously it was a velour in case of HE1000 and the EDX for Edition X. Changes (V1 vs. V2) include also a system keeping headphones on one's head. Now the adjustment range is bigger allowing better fit to a wider range of shapes.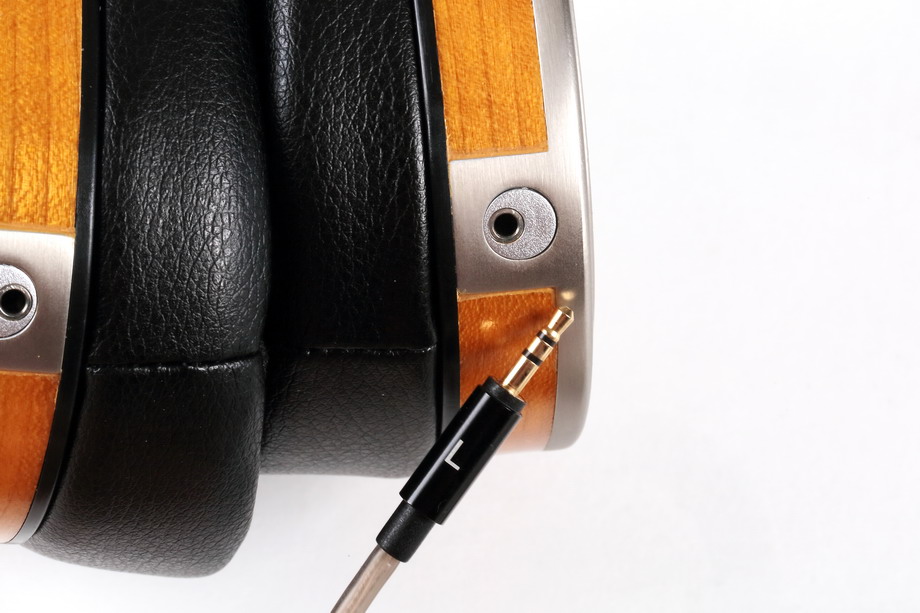 One of the most important changes compared to the series, whose crowning achievement was the HE-6 is also a way of connecting cables. Previously, all headphones featured good quality twist-off plugs used eg. in high frequency technology. In everyday use they turned out to be not very convenient, also soldering was complicated, so with new models manufacturer decided to go with, smaller than a classic, mini-jacks.
Below what the founder head of HiFiMAN, Mr Fang Bian said about moving to V2 versions:
"Many years of R&D went into the development of HE1000 and Edition X and they have been highly praised by both reviewers and enthusiasts. Despite that, I am never satisfied with how things are, even with successful products. I am always looking to improve so we listened carefully to user feedback and acted on it. The V2 versions are lighter and more comfortable, better sounding and are enhanced cosmetically with a better fit and finish. I am especially pleased we were able to make these popular models even better with no increase in price."
In addition to differences in the mechanical design and finish both new models also have a slightly different so called "Virtual user". Edition X feature higher efficiency—103dB vs. 90dB—and lower impedance—25 Ω vs 35 Ω—so they are easier to drive for portable systems (players and headphone amplifiers). Also lower weight suggest mobile usage… 399 g vs. 420 g.
Both models are supplied in a tasteful boxes covered with "Eco" leather. Each model is also delivered with  pretty good cables. With the  HE1000 V2 three are—balanced, terminated with 4-pin XLR connector and two unbalanced ones—with a large (6.35 mm) and small (3.5 mm) jack. These are custom designed three core, crystalline copper cables with silver plated wire. With X Edition customer receives two slightly different cables – both unbalanced.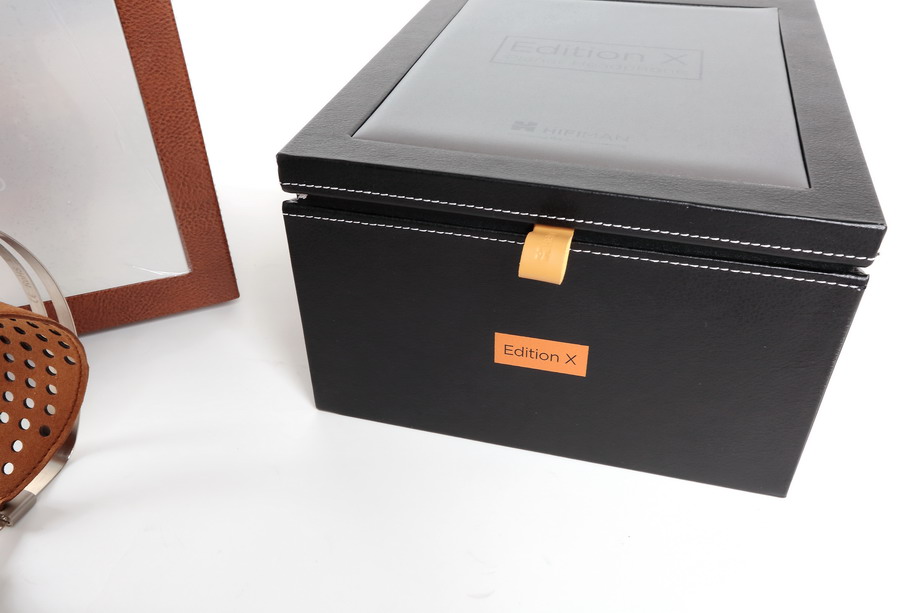 The V2 versions premiered during Hong Kong High End Audio Visual Show, that took place between 5th and 7th August 2016. Recently manufacturer announced that original version can be upgraded to V2.
TEST METHOD
I am a proud owner of HE-6 and I use these headphones as a reference model when reviewing other cans or headphone amplifiers. It's an a very difficult challenge for the latter, because they require amps capable of delivering high current output. If reviewed amps can not provide that I use Sennheiser HD800 and AKG K701 instead. Stock cable has been replaced with Polish one made by Forza AudioWorks. My reference headphone amplifier is also a special model, battery-powered with current output. It is the Bakoon Products HPA-21.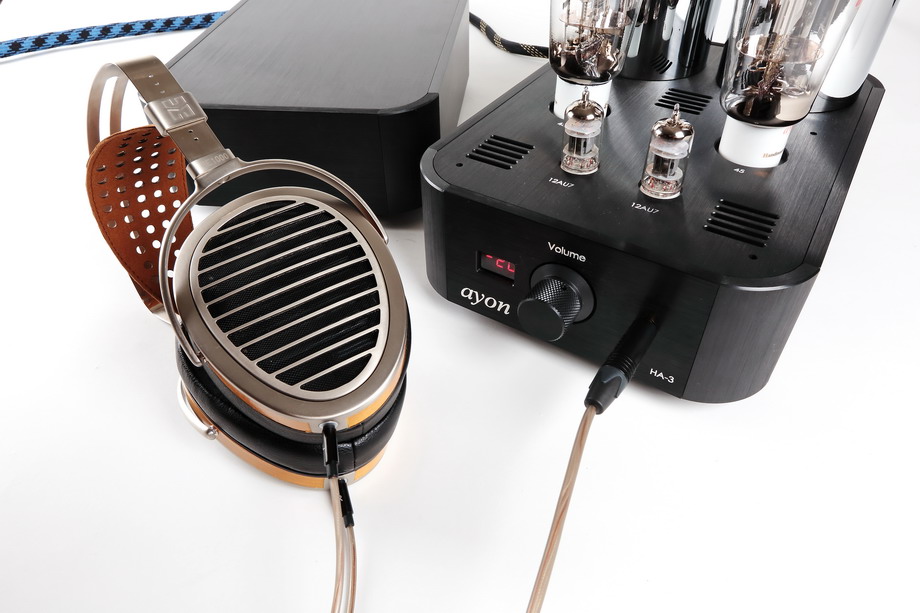 HE1000 V2 and Edition X V2 were compared to that system, both using stock cables. But I also performed  separate listening sessions using thee new Ayon Audio headphone amplifier HE-3 and Forza AudioWorks Noir Hybrid HPC cable (the owner of the company, Mateusz Przychodzień, calls it that), in which the core is made of Java cotton. And finally I also compared both HiFiMan's stock cables.
HiFiMAN in High Fidelity
SOUND
Il Canto D'Orfeo, perf. by Il Trionfo del Tempo, Et'Cetera | Klara KTC 4030, CD (2009)
Now the Green Blade Riseth, The Stockholm Cathedral Choir, Proprius/JVC XRCD 9093, XRCD2 (1981, 1993/2001)
Now the Green Blade Riseth, The Stockholm Cathedral Choir, Proprius/Lasting Impression Music LIM K2HD 027, K2HD Mastering CD (1981/2008)
Alessandro Rolla, Duets for violin & viola, perf. by Isabelle Faust & Thomas Riebel, Glossa GCD C80021, CD (2016)
Andrzej Kurylewicz Quintet, Go Right, Polskie Nagrania "Muza"/Warner Music Poland 4648809, "Polish Jazz | vol. 0″, Master CD-R (1963/2016); review HERE
Billie Holiday, Body and Soul, PolyGram/Mobile Fidelity UDCD 658, gold-CD (1957/1996)
Jean-Michel Jarre, Electronica Project. Vol. 1 Time Machine, Columbia | Sony Music Entertainment 88875108352 , Box No. 465/1000, CD + 2 x 180 g LP + FLAC 24/96 (2015); review HERE
Johann Sebastian Bach, Solo Cantatas BWV 35, 169, 170, perf. by Bernarda Fink, Freiburg Baroque Orchestra, Harmonia Mundi HMG 502016, CD (2009/2016)
King Crimson, Radical Action (To Unseat The Hold of Monkey Mind), Penegyric/WOWOW Entertainment IEZP-108, 3 x Ultimate HiQuality CD + Blu-ray (2016)
Max Roach & Clifford Brown, Daahoud, Mainstream Records/Mobile Fidelity SOund Lab MFCD 826, CD (1972/?)
Pet Shop Boys, Super, Sony Music Labels (Japan) SICX-41, CD (2016)
The temptation to start the using more expensive headphones was huge, but I managed to resist it. I preferred to start by comparing the HE-6 and similarly priced model because it could offer a real information about the changes/progress. So let me state that the description of the Edition X V2, then I'll move on to description of what changed when switched to HE1000 V2.
Edition X V2
The new version of the Edition X offers a completely different set of characteristics—both advantages and disadvantages—than HE-6. It's hard for me to imagine two more different pairs of cans, yet remaining within the same overall aesthetics of sound. If we said that the HE-6 in terms of shaping the attack of the sound, tonal balance and speed is similar to what Stax electrostatic headphones offer, the X would be close to what the sound characteristics of a classical Beyerdynamic model, DT-990 Pro (600 Ω).
In short, the point is that these headphones focus presentation in the midrange. They are well balanced but upper end is gently rolled off, and it starts already at fairly low frequency. There is no doubt that the idea was to create as pleasant and rich presentation as possible and the goal was achieved.
But there is no denying that compared to HiFiMAN Beyerdynamic are a lot less resolving and less spatial. Although the DT-990 Pro are capable of delivering really great depth, the Edition X V2 are clearly superior in this area. They present events in incredibly realistic manner, ie. from a distance, obscuring, losing details.
The upper treble is clearly rolled off, at least compared to classic, dynamic and electrostatic models, but this roll off doesn't mean also extinguishing higher frequencies. When you turn up the volume everything goes back into place, even though it is still a smooth, creamy sound. And that kind of music, ie. needing spatial presentation with nice, "gentle" treble sounds incredibly well with these cans.
I did not want to open with that, which is why I refer to Audeze only now—in general terms, ie. in terms of tonal balance Edition X V2 and LCD-3 sound similar. On the other hand the HE-6 are so radically different from all Audeze models that there was no hesitation—it was always "either, or" choice. It was , moreover, not only about the sound but also aesthetics and comfort of wearing—those who loved one of them, didn't like the other.
With Edition X V2 it seems, at first glance, to be a different situation, because the quality, design, comfort, and the performance are really close to the one of LCD-3. But they are not the same. After listening to it over extended period of time, I think, that Audeze are even more creamy and uniquely warm sounding. They over nicely extended, tuneful and well differentiated bass, but there is no clear definition and no real punch. The X show it in a more physical way and go down even lower. Their midrange is also warm, but not by using rounding of the attack. It is simply the most saturated part of the frequency range, and the treble falls a little behind.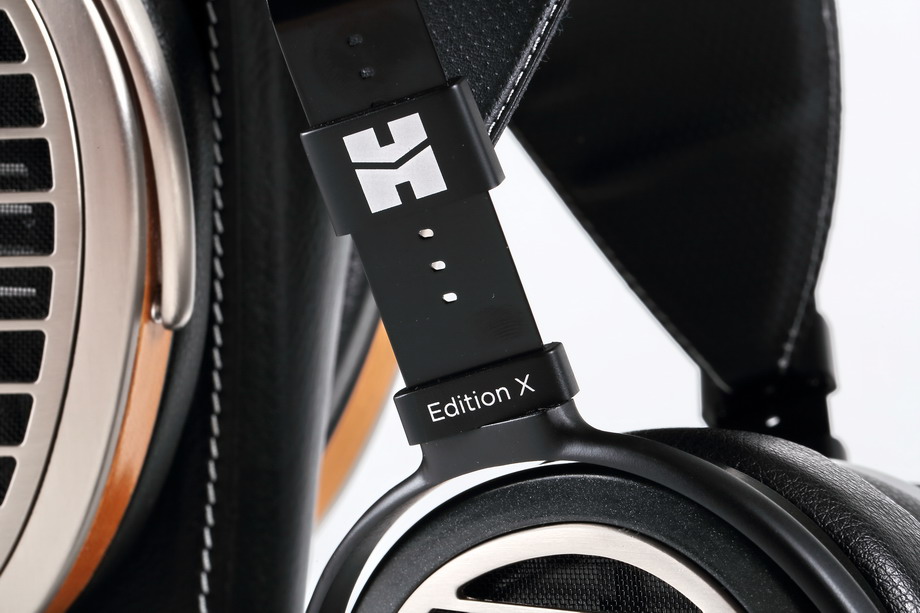 These cans perform especially well when it comes to the material, where spacing, imaging, vocals and coherency are particularly important. In this respect, they are much better than the HE-6 and better, though not in such a spectacular way, from LCD-3, too. The latter provide even denser, richer presentation thus still remaining a very attractive choice.
HiFiMANs are so engaging that if this is our sound, it will be totally ours, without any exceptions. Classical music listened with them sounded great. HE-6 deliver close, direct sound, with a clear attack, strong treble and slightly weakened bottom end and are thereby extremely resolving. And this combination of qualities might not work best when it comes to classical music. Take, for example, an Il Canto D'Orfeo album of seventeenth-century music inspired by the myth of Orpheus. HE-6, as well as the Sennheiser HD800, show instruments, which play normally very quiet, in a fairly clear, distinctive way, as equivalent elements of the presentation to vocals. The Xs prefer the latter placing theorbo and harpsichord behind them, which is more a live-like situation. On top of that they add a very credible space with air between the performers, between us and them. In a word—they offer a very natural presentation.
There is, however, one obvious "but": the recordings are prepared so that the presentation of the said instruments, were more distinct. In a concert hall or a church, or rooms with plenty of reverb, these instruments are part of the sound's "tissue", even if at first we do not pay any attention to them. Recording and playback can not recreate the dynamics and attack of a live performance, and must therefore, be supported with a slight emphasis in lower and upper end areas, shortening the distance between musicians and listener and these "tricks" might be used in different combinations. This is done either at the recording stage by using additional microphones, or/and at the mastering stage. Edition X V2 play music in such a way as if they tried to restore the real sound/meaning to the recordings. For good and for bad, often against the wishes of the sound engineer who prepared said recording.
HE1000 V2
Just as in classical music—and electronic too—Edition X V2 build the sound of jazz, rock and pop. In jazz it also very likable, just listen to good editions, Billie Holiday Body and Soul, Max Roach and Clifford Brown Daahound, and—returning to the Polish albums—Kurylewicz Quintet Go Right. But listening to these albums we can clearly notice what more have the HE1000 V2 to offer.
As I said, the Edition X V2 are, at first glance, similar to the Audeze LCD-3 tonal balance, which means they significantly differ from a HiFiMan's idiom, which culminated in the HE-6. The transition to "1000" might seem like a return to the roots. But it only seems so, because with them these "roots" start to appear to be a mirage. The top model offers more open treble than the X, more powerful attack, it more clearly renders bodies of instruments. It opens recordings to much more detail, also information about the recording, which is crucial. But it doesn't seem to be too bright, which sometime happened with HE-6to me.
With the HE1000 V2 one can clearly hear powerful, rich, but also sweet cymbals on Kurylewicz Go Right  (Jacek Gawłowski's trademark). With Edition X V2 these were rather delicate and clearly pushed to the back, but one could not clearly say whether that came from headphones or the recording itself. Also a trumpet attack with them was weaker. It didn't bother me, it was just another interpretation of the recording. A comparison with sound produced by high-end loudspeakers, whether Harbeth M40.1 or YG Acoustic Carmel 2 clearly informs us, however, that it were "1000" that were closer to the truth. And that they better defined the sound, without "hardening" it (by the way – if the HE1000 V2 is a step towards YG Acoustic, the X Edition V2 would be a step towards Harbeth and so called BBC sound).
Interestingly, even stronger in this respect, HE-6 seem to over-blow the treble and attack, forget about proper richness of the sound and lowest bass. Previously, I did not mind that, even when I listened to them immediately after the very rich, saturated Harbeths. But one listening session with the HE1000 V2 was enough to know how successful were their creators in improving almost all elements of the sound and pushing them even further in the direction set by HE-6, that the latter never achieved.
These headphones offer open, powerful sound with fantastically extended range extremes. If really wanted to, I could prove that, and they also focus presentation around midrange. It would, however, be far-fetched. Although supported by reliable data. Because they do deliver this very creamy and full midrange. Vocals are large in volume, have a "body", are substantial. The volume of sound is impressive and even mono recordings have the weight and impact, which are associated rather with the stereo version. But also treble and bass are defined in a better way then I ever heard via any other cans. It is not about a simple extensions and presence, but credibility – the sound of HE1000 V2 is very real, it shows best what is in the recording, and that's what makes it a reference model for me.
V2: X/1000
The X and "1000" are, at first glance, very different headphones. In fact, they have a very similar sonic signature, because their performances are built on an excellent, very similar presentation of midrange, modifying only what happens is treble and bass area. Their common feature is a fantastic differentiation. I started listening late in the evening with two Prioprius albums, both being their showpieces—Now the Green Blade Riseth and Cantate Domino. I have them in several versions, but the most important ones are Japanese releases on XRCD2 and K2HD released by Lasting Impression Music (though also pressed in Japan). As Mr. Winston Ma wrote in a booklet to his release, we do not always feel like having a sumptuous dinner, sometimes we just want to relax—and that's what these two releases offer.
I had no doubt that these belong to the few exceptions, and both sound better on older, XRCD2 releases. The  K2HD sound is more distant, gentler, but less transparent, less is happening there. Choirs in both cases sound stronger on XRCD2 and were also more believable on those versions, more "alive". Despite the fact that the perspective from which they were shown in K2HD versions may seem more suitable for this type of music. I didn't think so. Both headphones have confirmed these intuitions, but only with the HE1000 V2 I knew exactly why this happened. The Edition X V2 rather seduced, being informative, of course, but trying to play both versions equally well.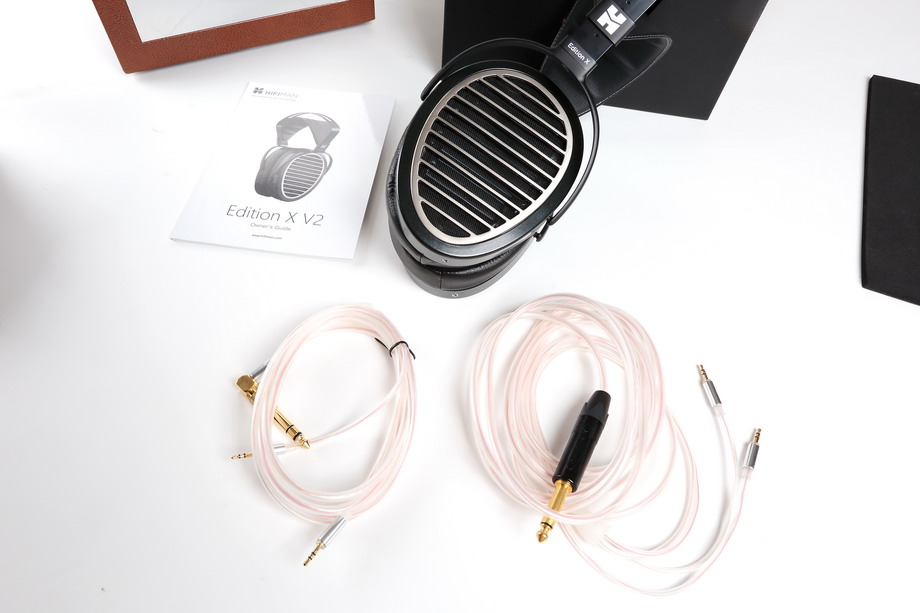 Cables
Both HiFiMAN pairs were listened with their stock cables. After purchase one might be interested in trying some other cables from specialist companies. I will surely do so. It is interesting, however, to see what sort of modification these specific cables bring to the table with Edition X V2 and HE1000 V2.
It turns out that they are really different and that they are, in part, responsible for the sonic character of both HiFiMan's models. The cable supplied with X has a smooth, silky sound. The attack is smooth with it, and the resolution of the treble a bit limited. The presentation is very coherent though. In turn, the stock cable for "1000" sounds more open and faster. It is also more resolving, losing in this way some silkiness So I wonder if the choice of cables was made in order to highlight the specific features of each model. One can try to exchange one with the other if one wants to modify the sound in one or other way.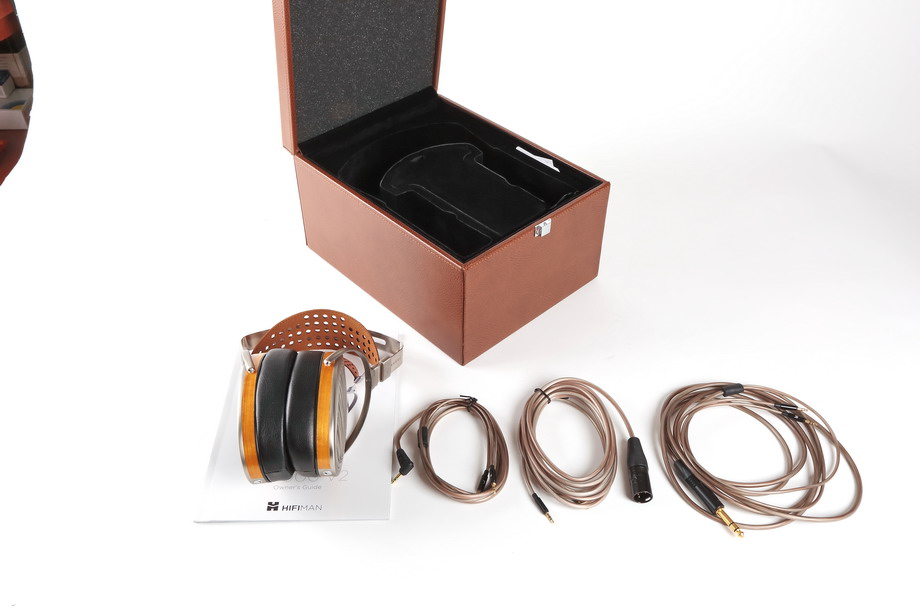 Summary
Although both tested models represent different price levels I wouldn't say that HE1000 V2 are clearly better, and that I liked them in all aspects better than Edition X V2. If you listen to a lot of classical music, smooth jazz, electronic, ambient, then X might be what you need. It is not worth it to pay more, because although objectively you will get better sound, subjectively you will actually loose – and the music is still an extremely subjective experience, is not it? If you answer the above question positively, this is this model for you and it will be your absolute reference.
For me, accustomed to the sound of the HE-6, features offered by HE1000 V2 such as: definition, resolution, tonal balance and space, are more important. With them I am closer to what is on the disc—as close as never before. But… if I could afford it, I would buy two pairs and, like the Japanese have different cartridges for each music genre, and sometimes even the label, I would have a variety of headphones. It proves how well both models were prepared – both represent absolutely top performance. Both receive the RED Fingerprint and HE1000 V2 become my reference headphones, replacing the HE-6 (that I will keep using though).
ACCESSORIES, COMFORT, AESTHETICS
This part of the test is usually devote the description of the design of reviewed items. However in this case I decided it was not necessary, since you've already received most of the relevant information in the beginning. Now I suggest you discuss things related to the accessories included with the cans, comfort of use and the quality of make & finish, including the appearance.
The HE1000  and, introduced for sale a little later, in December 2015, Edition X meant a complete change in company's approach to the ergonomics, design and make of their cans. HiFiMan must have spent a lot more money on development of these models and added even more for the production stage. I think that this move was  forced by a fierce competition on the market, and customers' expectations.
The V2 are somewhat "enhanced" versions of the original ones. They look great and are really well made. Even the Edition X V2, not so glamorous and unequivocally "designer'-style" as the HE1000 V2, present true class. The metal alloys used for the more expensive model, leather, subtle details – all that translates, of course, to the "wow!" effect. They will not, however, appeal to everyone because they make this design much more distinct and little showy. But, as I say, it is an excellent job.
Both pairs are supplied in large boxes with a fairly rigid foam inside, finished sort of a velvet. On the outside boxes are finished with a material simulating leather—light brown (HE1000 V2) or black (Edition V2), with edges "pierced" with with a thread. On the top there are the elements on which logo and symbol of the headphones are applied. To be honest I like the Edition X's box better, because it has class, does not pretend to be something else.
Inside one finds the headphones, manual, and under a removable panel, cables. The manual for a more expensive model is bigger and more "showy"—it really looks good. There's a lot of images associated with headphones and some others, and a lot of information about headphones.
The "1000" comes with three sets of cables, each 2.5 m long. On the headphones end they are terminated identically, ie. with small "microjack" connectors, and from the amplifier site with large 6,35 mm jack, 3,5mm mini-jack and 4-pin XLR (all made by Neutrik). The latter is used to connect cans to the headphone amplifier with balanced output. With X one receives only two sets of cables—no balanced one. It could come handy especially with mini-jack connector—HiFiMan's DAPs offer such output.
Both cable types are flexible and easy to arrange. There are also not heavy. And so aren't the headphones themselves. Although these are still magnetostatic designs, and therefore using large magnets, they offer a high comfort. The HE-6 were extremely comfortable for me, but I know that they are not for everyone. Both new models are made in a more universal way, they better fit on a head (elongated, asymmetrical shape of the ear cups). The pressure on the head is also smaller, and yet one has the impression of better insulation from the  environment.
This does not, of course, apply to the other side of the diaphragm—these are cans that people around us can accept, because they can hear whatever music we are playing loud and clear. This is an important note, I know this from experience. When years ago I got from my wife the perfect gift, the first version of the Beyerdynamic DT-990 Pro (600 Ω), my reverie lasted about three seconds. When I put them on in the evening and started the first track it was about that much time that took my wife, who sat next to me reading something, to realize her mistake—for a long time after that I heard again and again "it's not as I imagined!" Before that I used small, closed back Tesla headphones and my other half thought that the new would behave similarly, ie. she wouldn't hear anything. If I then started to listen to the music using HE1000 V2 such a gift would have probably been quickly replaced with a drill, soldering iron or some other, equally romantic gift.
Prices (in Poland):
HE1000 V2 – 14 395 PLN
Edition X V2 – 8799 PLN
Specifications (according to manufacturer)
HE1000 V2
Frequency response: 8 Hz – 65 kHz
Nominal impedance: 35 Ω
Sensitivity: 93 dB
Weight: 420 g
Edition X V2
Frequency response: 8 Hz – 50 kHz
Nominal impedance: 25 Ω
Sensitivity: 103 dB
Weight: 399 g
HEAD DIRECT CORPORATION
Fang Bian
MADE IN CHINA
Text: Wojciech Pacuła
Images: HiFiMAN | Wojciech Pacuła