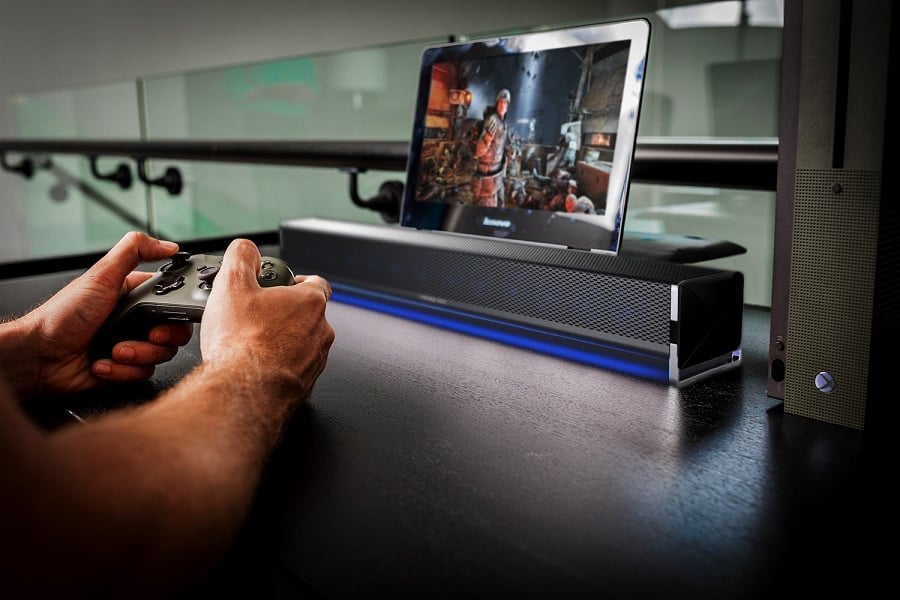 To show some love to our loyal Audioholics readers, we're partnering with YARRA 3DX again to give away one of their YARRA 3DX Sound Bar and included subwoofer.
According to the company:
"the YARRA 3DX sound bar and included subwoofer replace traditional home theater setups with 5 or 7 speakers. The system delivers a "model" of the surround experience you get from multiple speakers by beaming the exact audio your left and right ears would hear in a real multichannel room. It's really that simple when you realize that everything we hear — including spatial location — is done with just our two ears. You have to hear it for yourself but it really works."
For more on how 3D Audio works, please take a look at this article here:
Three Methods For Immersive 3D Audio
To enter, simply:
Register to receive the Audioholics and YARRA 3DX email newsletters.
Respond using that same address if you are contacted as the winner.
REMEMBER YOU'VE GOT TO BE IN IT TO WIN IT!
Entry Must Be Received By: 10/31/17 at 11:59 PM EST​
Please Note: By registering for the contest, you are agreeing to receive both the Audioholics and YARRA 3DX email newsletters.

Important Notice: Prize to be sent to winner
between January-March 2018.
Hugo Rivera posts on September 02, 2017 02:15

Congratulations to Orestes Sanchez for winning the Yarra 3DX (3D Sound Projector) giveaway! Thanks to all for participating and stay tuned for your chance to win BIG in our next contest.
Roger Yeakle posts on August 14, 2017 16:57

I would like to see more options for room sizes and heights and other uses like music from apple products or computers. I think they should try making atmos speaker system multi room wireless compatible options plus more hook up options
Kevin001 posts on August 12, 2017 07:13

Looks cool, entering.
Mr. Lamb Fries posts on August 08, 2017 07:58
Bluetooth, selection of speakers sizes, subs
3d sound with all the speakers…waf
RobKingman posts on August 06, 2017 09:55

This is awesome.